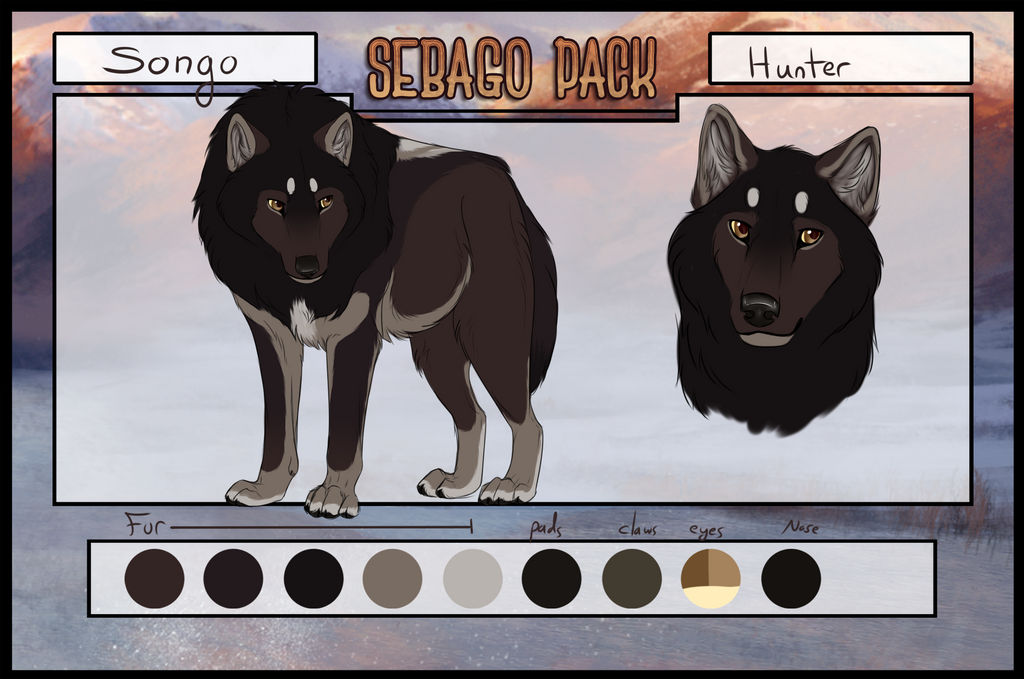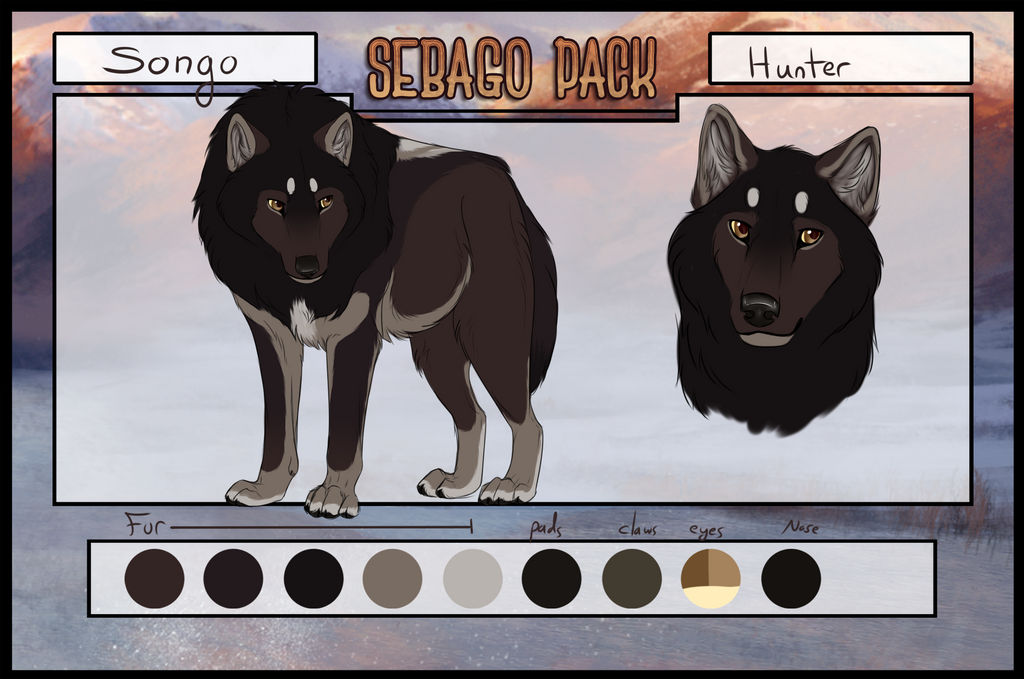 Watch
Name:
Songo
Age:
Adult
Gender:
male
Rank:
Hunter
Personality:
Songo is soft spoken, gentle, calm, and intelligent. Though quiet when in debate situations, he speaks when he knows it necessary, always in a respectful way, and most often with a personable smile and seemingly endless patience. He is a great negotiator, but is also obedient and passive which is sometimes unfortunate. In casual settings he is confident, warm and easy to talk to. He is a very large wolf and can be intimidating to those who don't know him, so his sense of humor often comes as a surprise. He is a wolf that his Alpha Boston takes seriously, and he is a great balance to Boston's more aggressive nature.
- Loves pups and young people
- Enjoys joking and laughing, tends to make light of serious situations in an attempt to help out.
- Often works as the pack psychiatrist, offering empathetic advice with no judgement.
- He is quick to assume he is at fault for something, and gets very uncomfortable having to discipline other wolves
History:
WIP
Relationships
:
Boston - My Alpha, and my closest friend too. She is pretty rough around the edges, especially when she was younger, but she just needed someone to put up a mirror. She's a good kid.
Cynthia - Boston's little sister.... means well. She can be a bit apathetic, though.
Dandelion - He's a troubled kid, reminds me of Boston sometimes. Though even Boston wasn't quite so difficult. Still, he's young... I think we just have to find a way to speak to him. I'm glad he has Rhoenys at least to keep his spirits up.

Rhoenys - Rhoenys is great! She's so full of spirit and affection. She is wonderful company.

McKinley - WIP
Rowen - Rowen is a wolf I respect greatly. Such loyalty and strength are not often found. WIP
Akelo - Akelo is a good friend, I'm always in a good mood with him around, we get along well! WIP

Spade - The poor guy... I am glad we were able to get him out of that monster's clutches WIP

Rahla - My little sister. I'm so happy I got to her in time and was able to bring her to Sebago. I can't express how happy I am that she is with me now. I'm going to do whatever it takes to give her a good life here. Whatever it takes. WIP

Tamaska - The poor boy was probably driven mad with grief after the death of his father... I wish things could have ended differently but, well, that's how it goes.
Murwen - She was a sweet girl. I'm not surprised she followed her brother.
Featured Artwork:
Relax


Pose Reference: i54.photobucket.com/albums/g91…
Headshot Reference: 1.bp.blogspot.com/_qIirSFrqYsk…
Real wolf Design: s-media-cache-ak0.pinimg.com/7…
Original Design: Annowre

Songo (c)