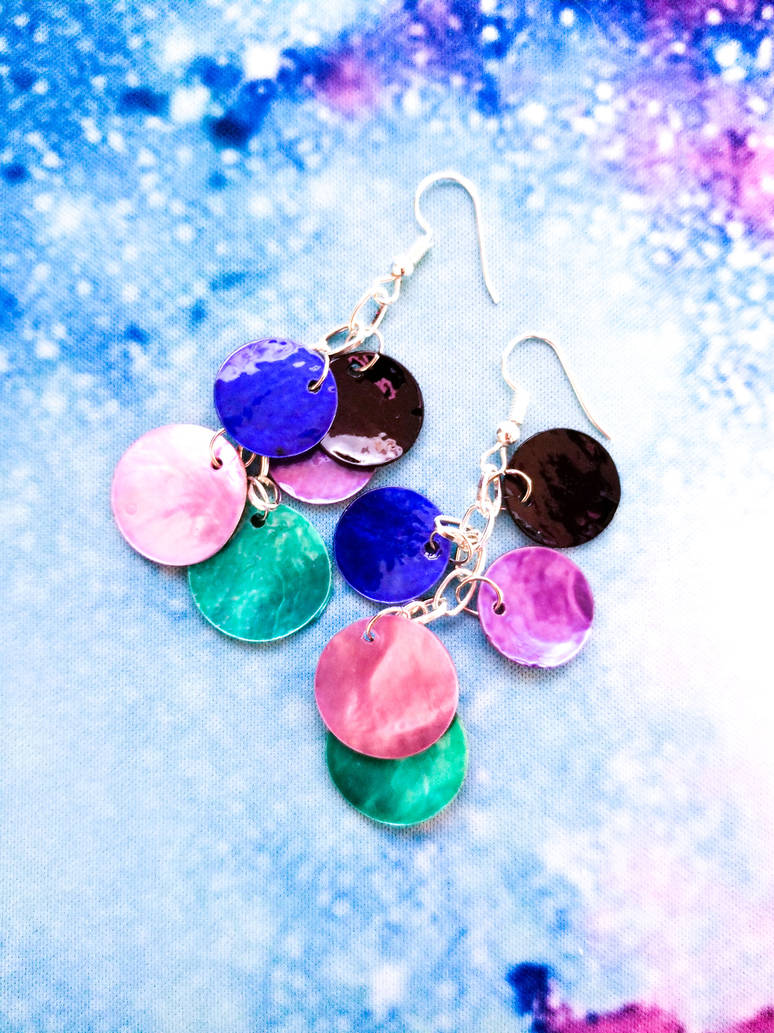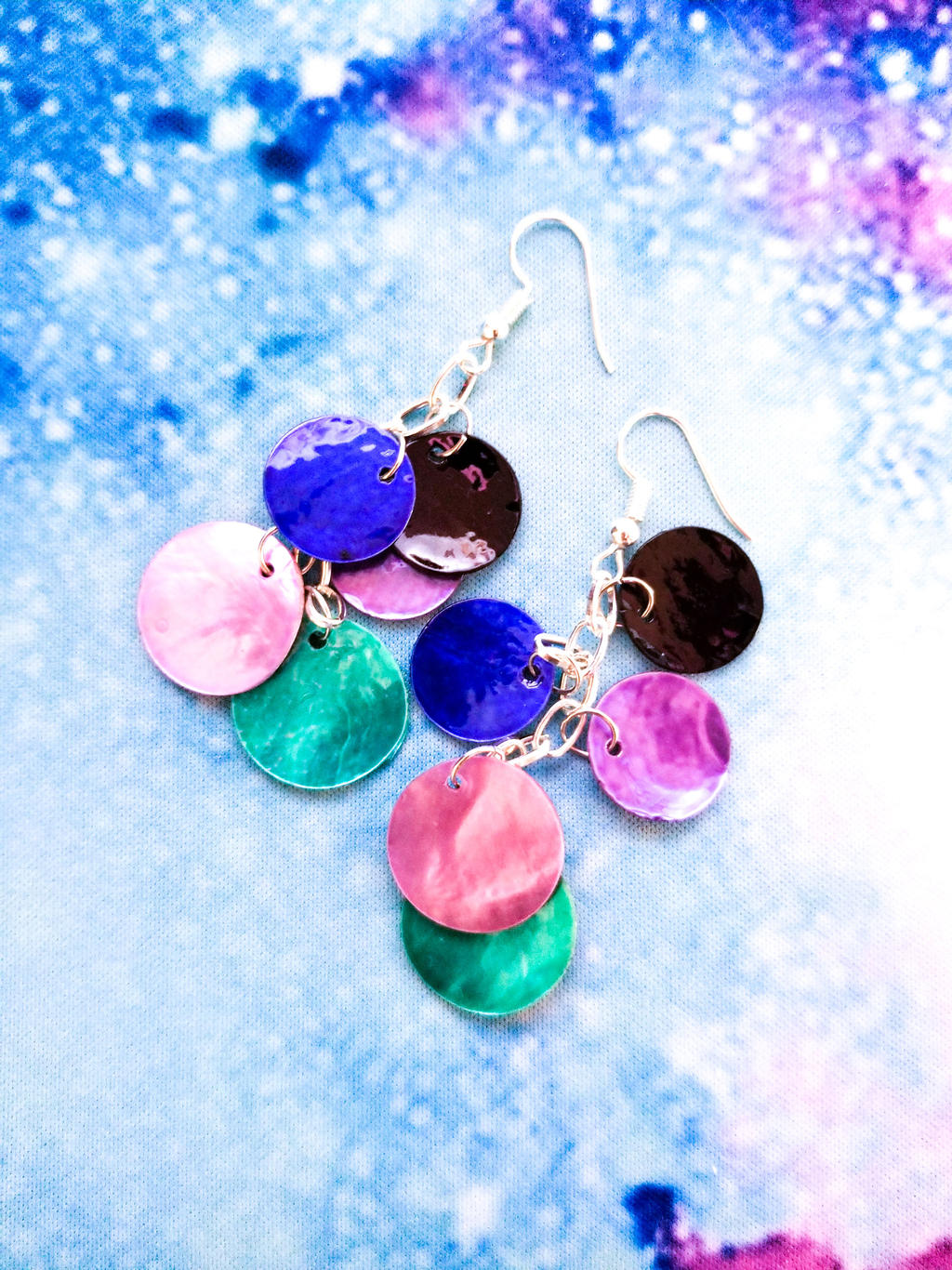 Watch
Space is the final frontier, and you can take it with you everywhere you travel. These lightweight, fashion forward earrings can boldly go anywhere. Whether it's a meeting with your boss or a night of karaoke after the con, you're good to go.

Dangly mussel shell discs attached to silver chain hang roughly 3" on the full size or 1.5" on the half size. Hypoallergenic silver hooks. Both sizes are available for sale in my shop.

Each pair is handmade and may vary slightly in composition or findings (chain, hook type, etc.) based on available materials.