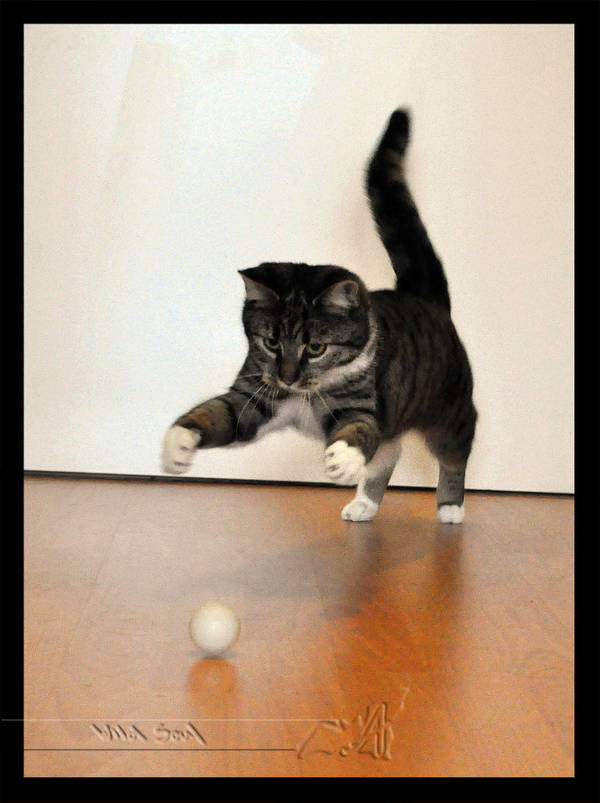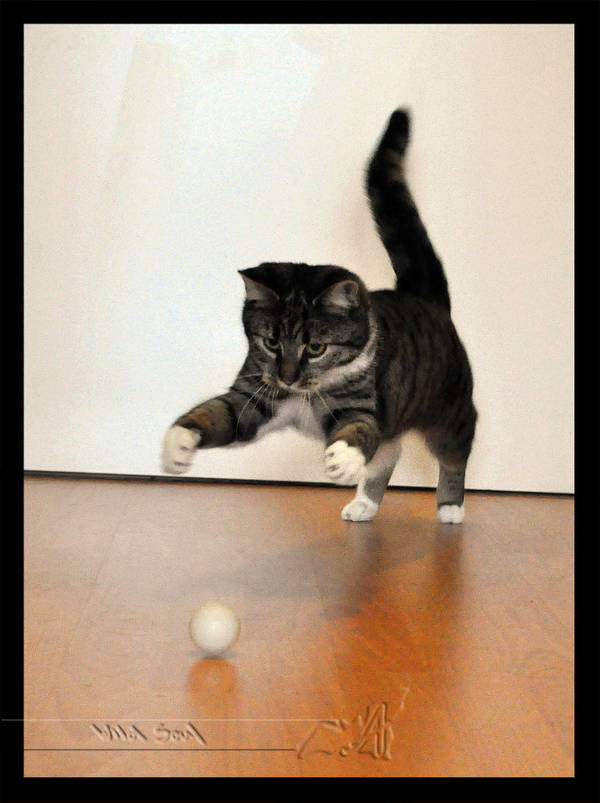 For low light, this is a great photograph! Even though it is grainy I enjoy the composition and it really spoke to me when I saw it. It says crazy playful kitten and reminds me of my own, as this is a position I myself have tried to capture (without luck by the way) Multiple times.

Obviously it would be great to say that you should have used flash instead of upping the ISO but I know in pet shots that is not always an option. The blurring that occurred with the paws and the tail is unfortunate and it does affect the image in a negative way, though I think you knew this already. Using a bounce flash off the ceiling would have upped the light without casting a heavy shadow off the back wall, or even a diffuser on your flash (it does work on pop ups, even if it looks ridiculous! Feel free to look up the milk carton diffuser, I did try it and it works great - even for animal portraits!). I am trying to get into the habit of using the fill in flash as opposed to just upping the ISO when I can, as it does create a much better image technique wise.

All in all, love this photo!!! I very rarely critique anything that doesnt impact on me in a strong way!
The Artist thought this was FAIR
2 out of 2 deviants thought this was fair.