Heya. I'm Widward202thesecond. I woah to work on deviantart to make art to impress people. I guess thats all I gotta say. Now here's a stamp spam because why not. lol
(Some of them don't work. Didn't bother to change em. lol)






:thumb277903727::thumb208856104::thumb208856340::thumb208856719::thumb295730763::thumb277904897:

:thumb188205609::thumb239707153::thumb287417794::thumb258763413::thumb210053569: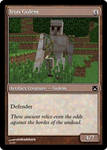 :thumb629610155:











...
Sorry! Kinda went a bit far with that one. <

OCs:

What's up?
I didnt go to school when I was a baby......:
Favorite characters!!!!







(Isn't it ovbious why my name is Widward?








(Before you ask, I was a brony back then when I added her to this list. I don't bother changing it. Now i'm neutral with mlp. But the fanbase is...ugh..)


Best artist ever!



:


Friends:

: Best friends on deviantart. Probably one of my oldest closest friends on deviantart, too!

Best friend on deviantart tied wth GCD (gumballcariedarwin), but my best friend any where else. Very good friends!

Awesome friend to have, and had lots of fun of the Mixels wiki chat before I was banned for my "muppets." (I remember only making 1. I don't remember making 2.) We still chat on smiledogcreepy's creepypasta wiki, though. Also good friends on deviantart!

Another awesome friend to have. He also has a youtube account with the same name. Awesome friend to have!

Good friends on deviantart. Makes some very good art on this place!

One of my best friends here, and on the Mixels Wikia. Was an awesome Cmod, and is a great friend.

If you wanna be in this list, just ask!

THORWBACK TIME

Hi there! Im Widward202thesecond! I am also a friendly deviant!
Please don't post mean comments. I hate it when that happens! And when that happens,I get a little mad

but Im not so bad!
Please do not post any troll comments. Thank you
And please donate!
Also don't tell me that my art sucks plz. I'll get better soon. Thank you.