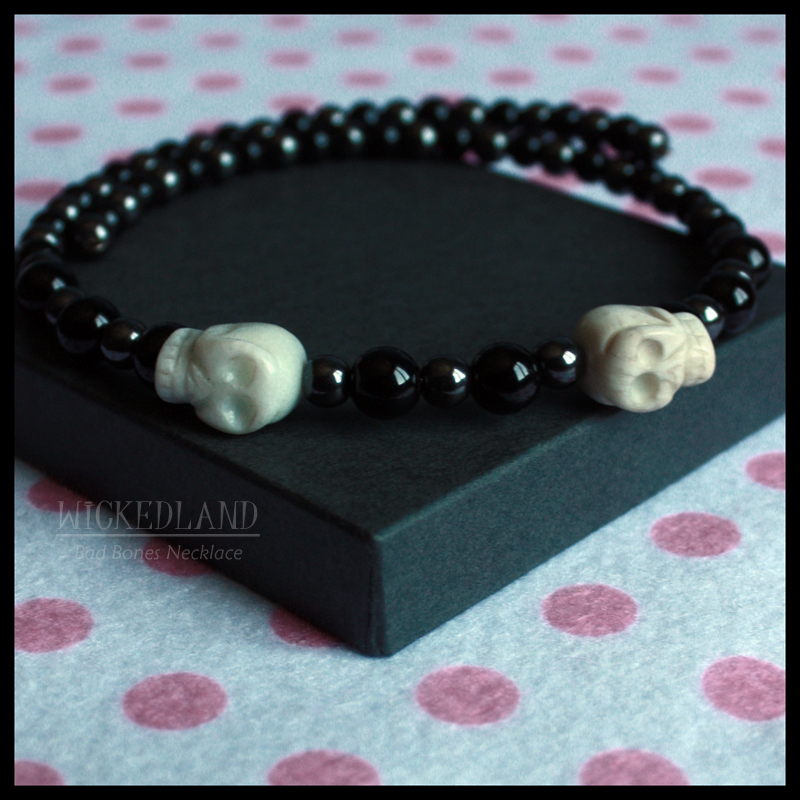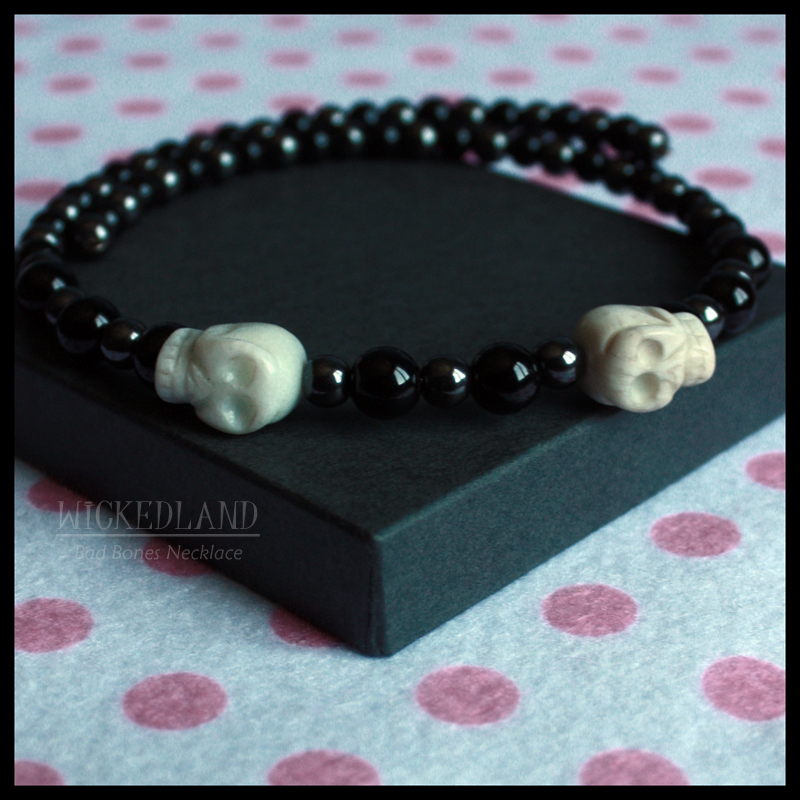 Watch
buy here!
wickedland.storenvy.com/
Introducing my Wickedland Line, items inspired by my official website yOyO in Wickedland. Jewelry in this line have dark themes and only come in the signature Wickedland colors: Black, Pink, White, and Grey.
This listing is for my 'Bad Bones' beaded choker necklace featuring black glass pearl beads, Hematite beads, larger black Onyx beads, and Skull beads made out of actual bone.
#wickedland
#WickedLittleThing
#AwfulAlice