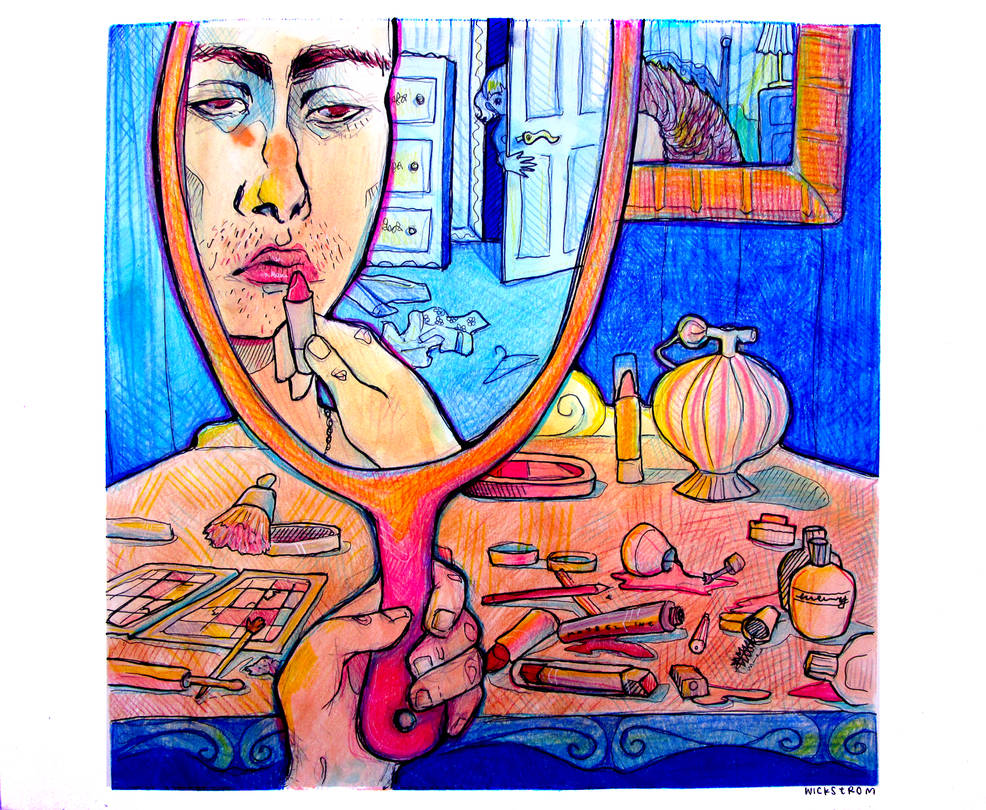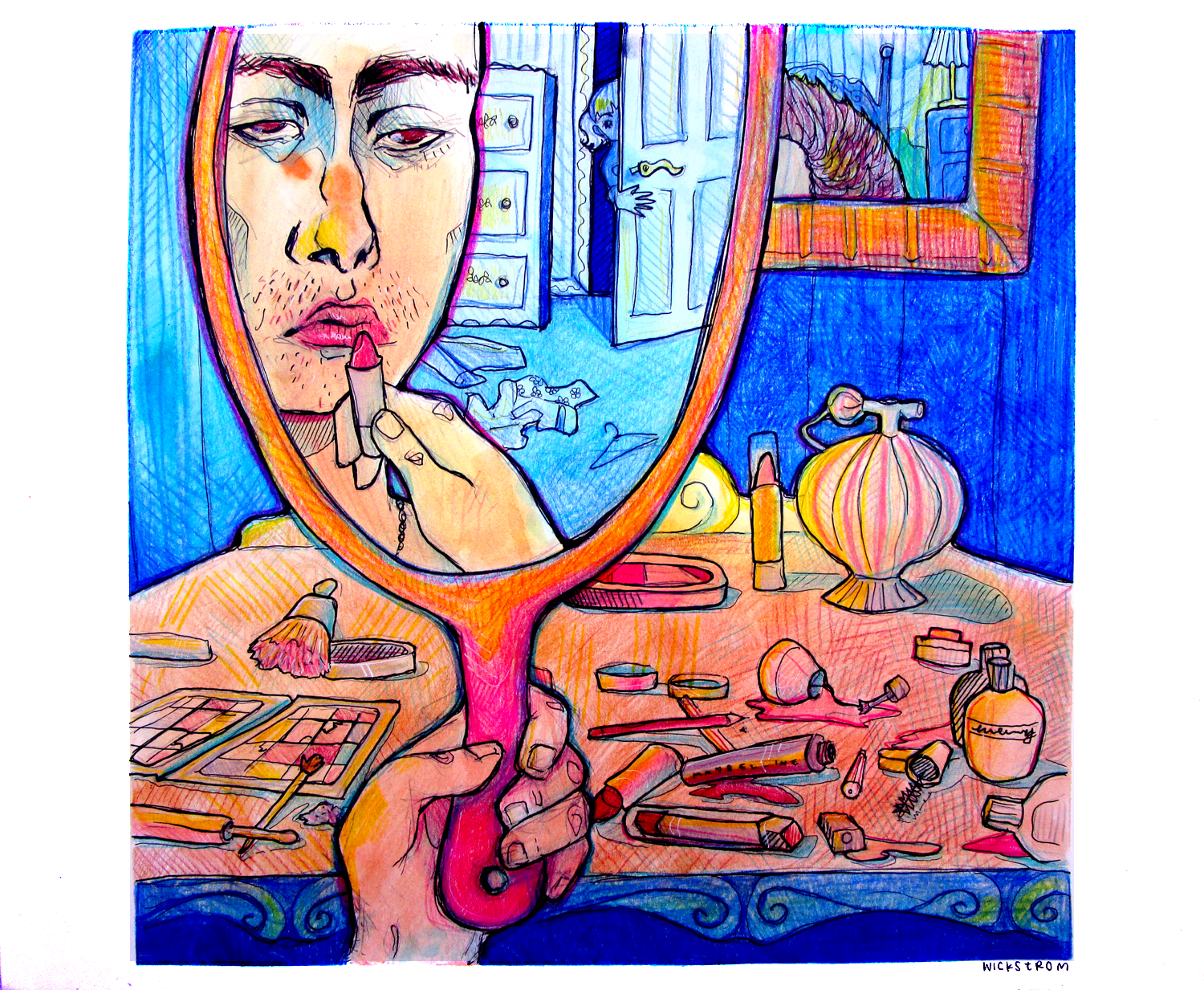 Watch
My first Illustration class assignment! The teacher gave us this short story by Hillary Clay called Evening Surprise as a prompt:

Shimmery stockings stretched over shapely thighs—a perfect backdrop for a body-skimming cocktail dress. Glamour radiated from the ends of the diamond earrings to the tips of the spike-heeled shoes. As a shadowed eye surveyed the mirror's reflection, painted lips pursed with pleasure.
Suddenly, a voice cried out from behind, "Dad?!"
I think I did alright I guess? In dunno, I like the coloring but the guy's face is terrible. I've been staring at it for sooo long though, who knows what it'll look like to me when I wake up. The teacher seemed to like what I had done in class so hopefully I get a good grade on the finished product. Really loving class though, it's definitely forcing me to experiment more.
14x14 in, watercolor wash with ink and colored pencil over
</p>

I love all the detail!

And you can see the kid looking in the room

Reply

I love the picture xD and the Dad's face looks really great and the surrounding looks top notch (: and I really love the mirror: how it reflect to the daughter.
Reply

I would defiantly say you captured the moment well and I like the way you used the warm and cool colours to create frames around each part of the image. I found my eye moving around the outside first and then to the mirror, so I feel like I got the same surprise that the girl did~

Reply

Oh awesome, thank you so much! Yeah I was trying to make it so first you see the girl's reaction and then look around the edges and finally see the guy, so glad it worked.
Reply

That's awesome! Great idea!

Reply

Thanks haha, wasn't really my idea as it was an assignment but the concept of the drawing was mine!
Reply