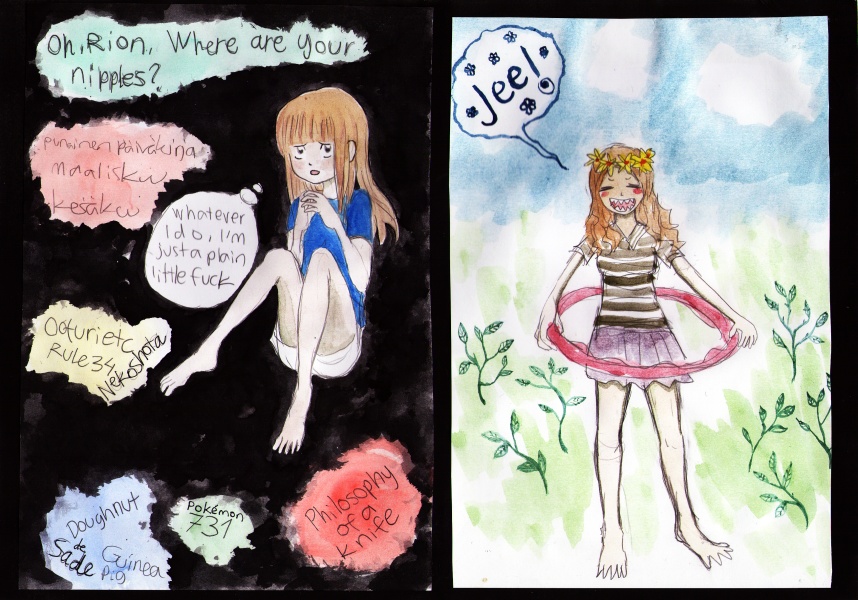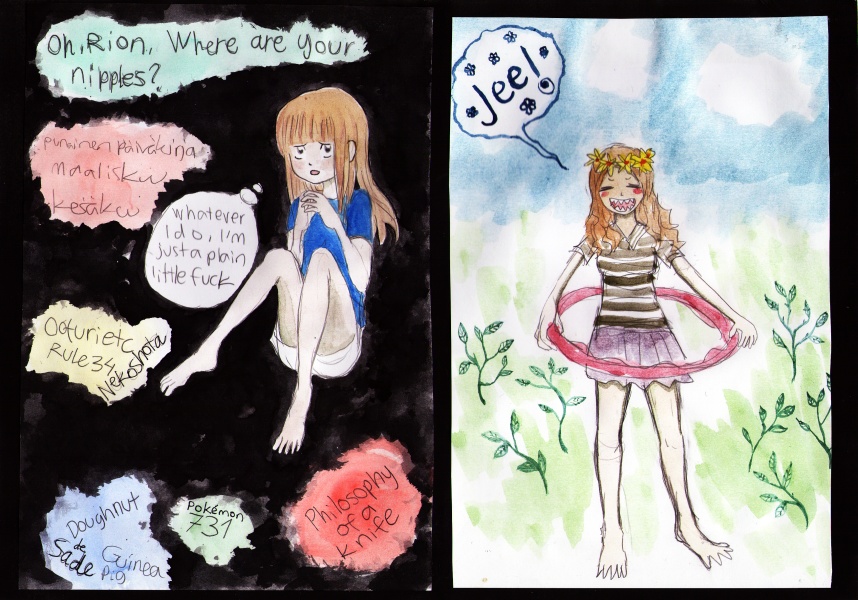 Watch
I drew a self portrait again. I haven't seen my friends for a long time, but this year we will start in the same school! I'm so happy and I really love my friend!
When I was alone (without a school or a real work) I started to feel unnecessary and I got distressed like "What should I do?! I'm going crazy!".
...But when I met people again I acted as a bright and joyful person. I talked a lot and made friends. maybe I'm not so dark after all and I still have hope...Let's see what happens...