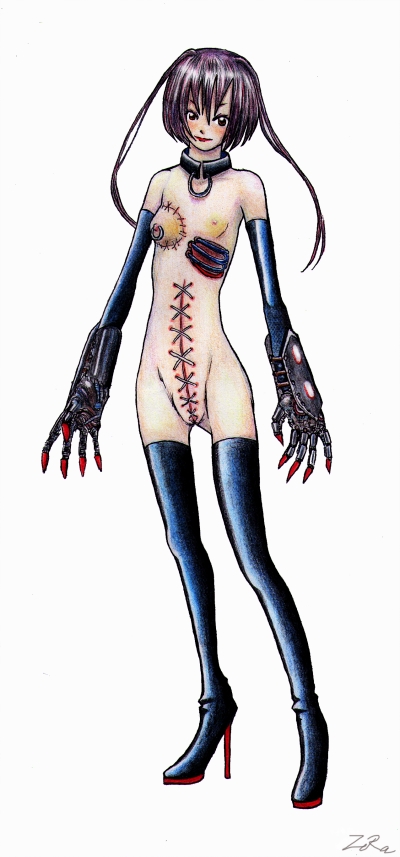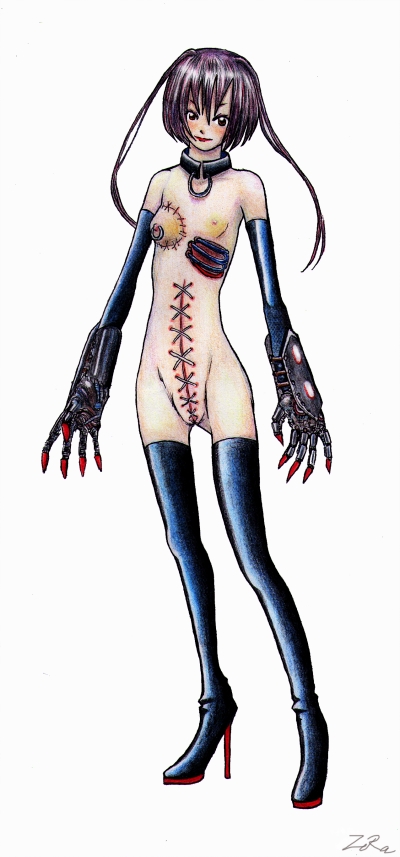 I watched too much Digimon and then drew something like this.
It was fun to draw lines: "Now I want to draw very skinny, twisted body, thin legs and arms, maybe claws, high heels, weird hair cut..."
Coloring went quite well, I think. (Color pencils are nice.)

... Happy Halloween!