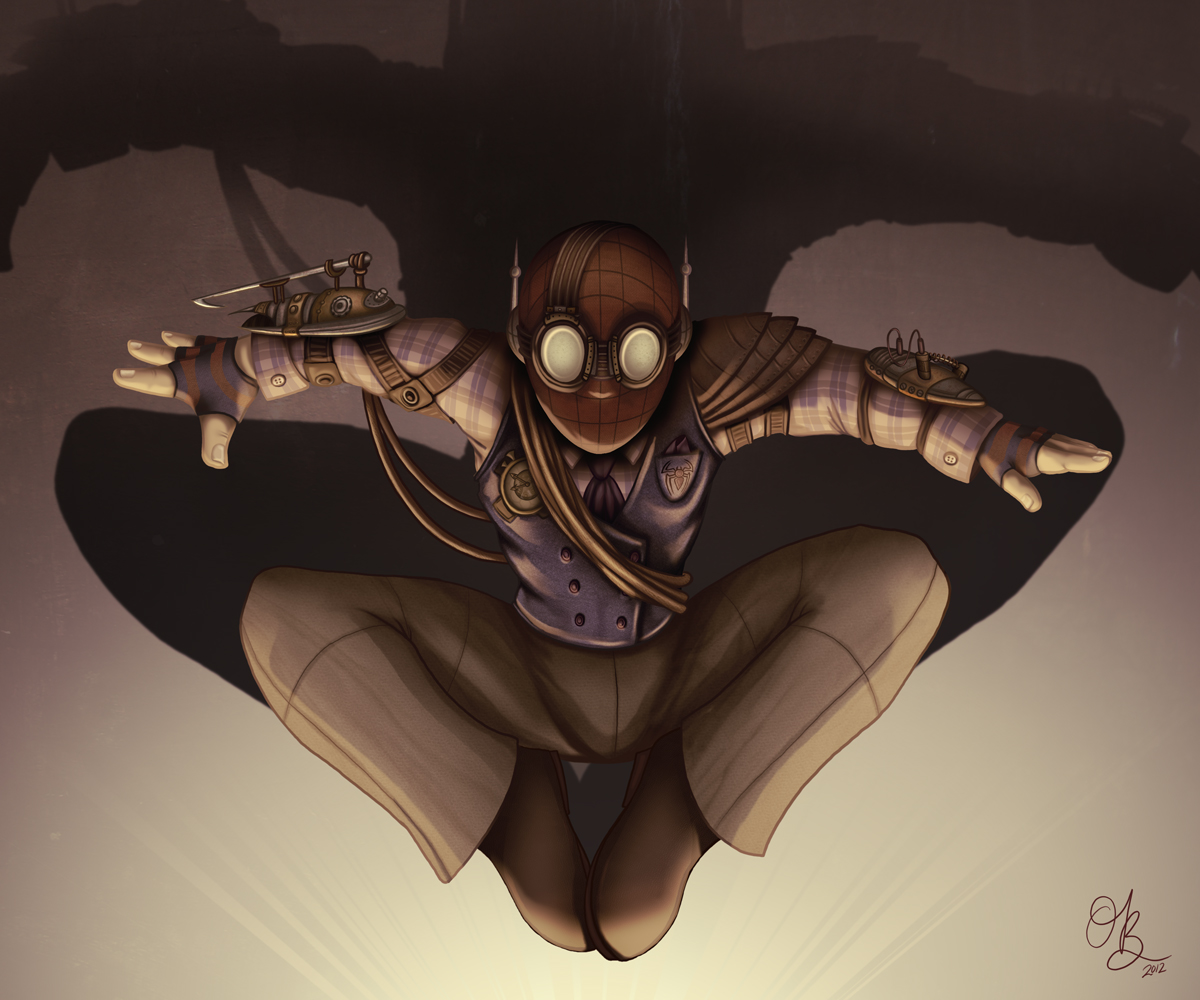 Watch
Completed: 2/10/12
They just started have fanart contests again at a forum I have posted my stuff in for years.
The Feb'12 theme was simply 'Spider-Man'.
I was doodling away and finally decided to try a Steampunk version... and this is the result.
I had lots of fun with this. Hope you enjoy!
Comments are always welcomed!