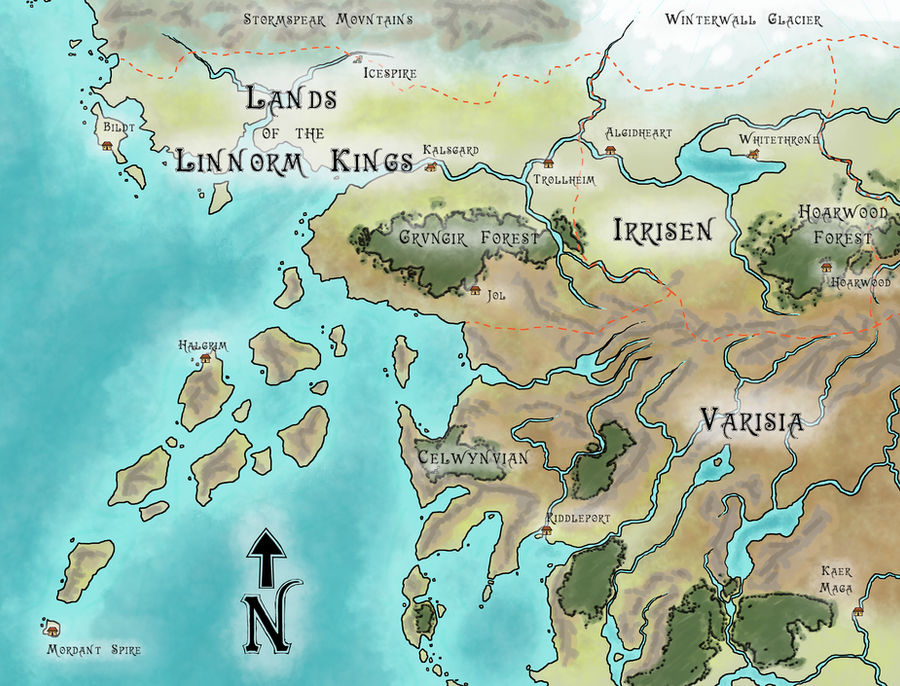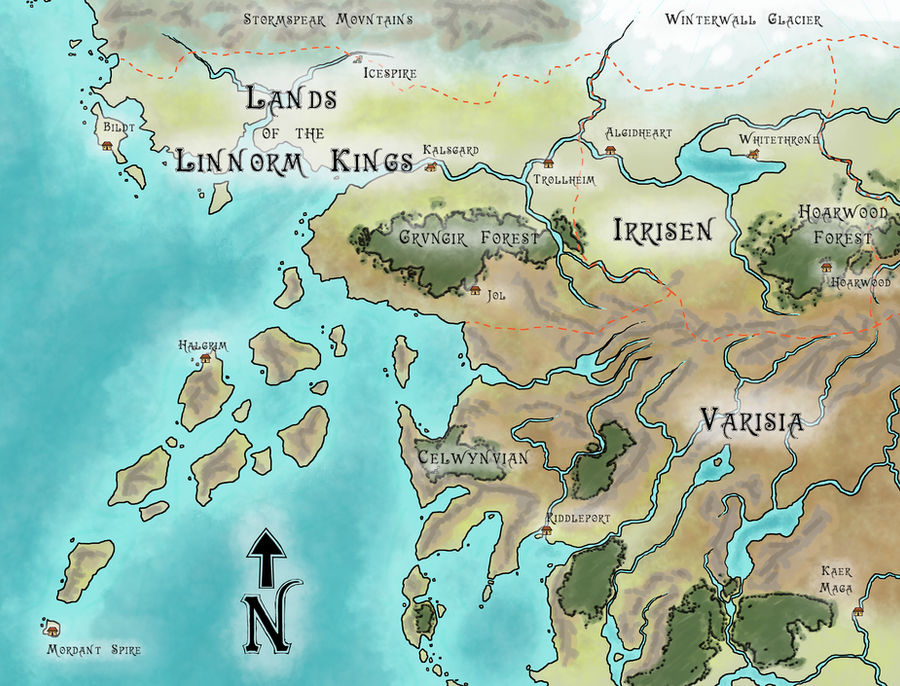 UPDATE: Updated! Enjoy!

Map I did for a game up in the Linnorm Kings near the border of Irrisen, starting tomorrow.

Oh, those proper nouns are from the Pathfinder Campaign Setting and (c) Paizo and shit. All rights and whatnot.

Not all locations from the original map are marked; few will play a part, and I mostly wanted to get some new players an idea on what the region's like.

you should use this for that map competition.
Reply

Very cool map

Map idea: a map from one of your campaigns (or just a Paizo map or whatever) that indicates spots where silly/sexy/funny/whatever things have happened. With your great humour, I'm sure it'd be hilareous

Reply

That's not a bad idea, really. I might do just that with this game. Either that, or finally update my Kingmaker map.
Reply