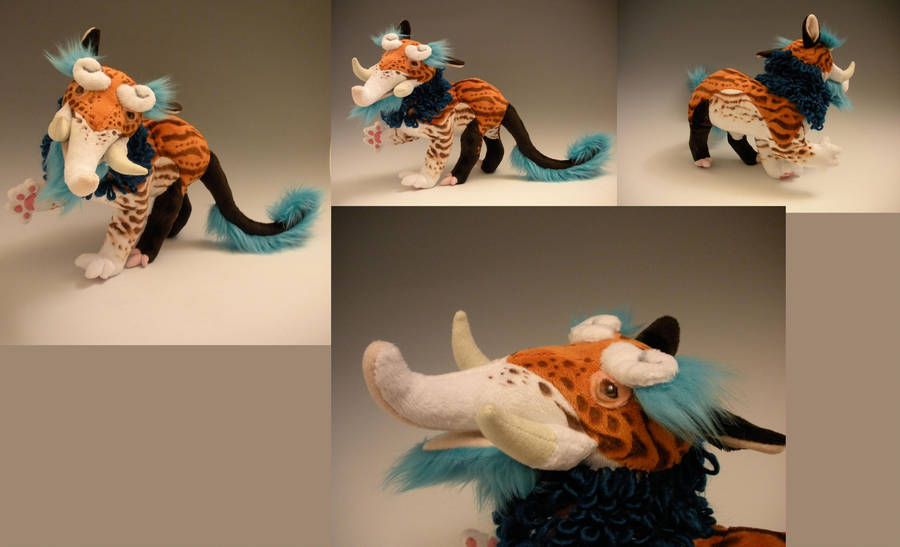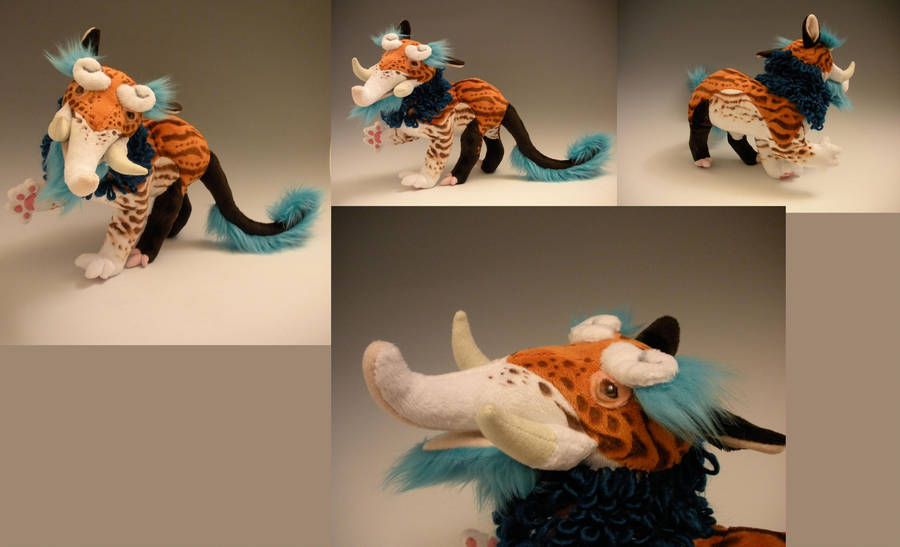 Watch
Had lots of fun with this one!

It's a Baku, which is a Japanese mythological creature that is somewhat of a cross between a tiger, elephant, and tapir that eats dreams!

Made of minky and faux fur, a little bit of craft velour, and all markings done by hand with copics. Paw pads done with fabric paint. His mane was done by looping yarn continuously around his neck.

Plush is around 12 inches long.
Daily Deviation
Given 2013-01-09
Please make sure to see it in full view! This plushie is full of surprises and details, it takes a lot of time and dedication to sew so many fabrics in so many different shapes, but the result is amazing!
Baku Plush
by *
WhittyKitty
(
Suggested by PlanetPlush and Featured by Talty
)