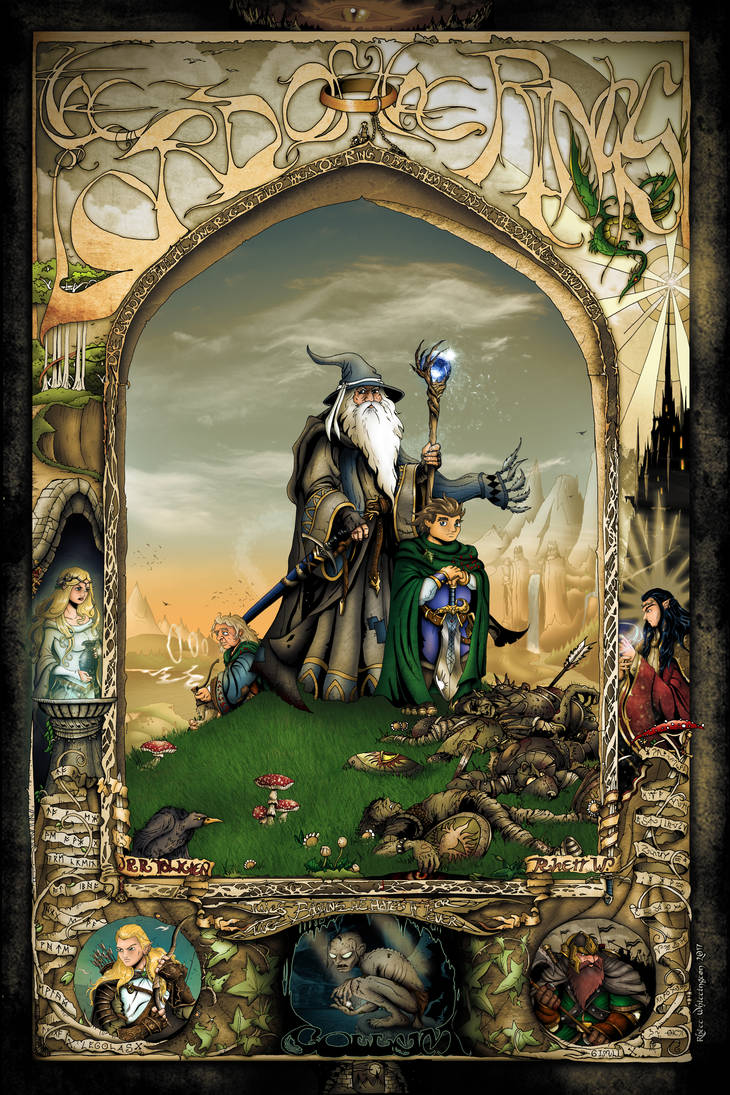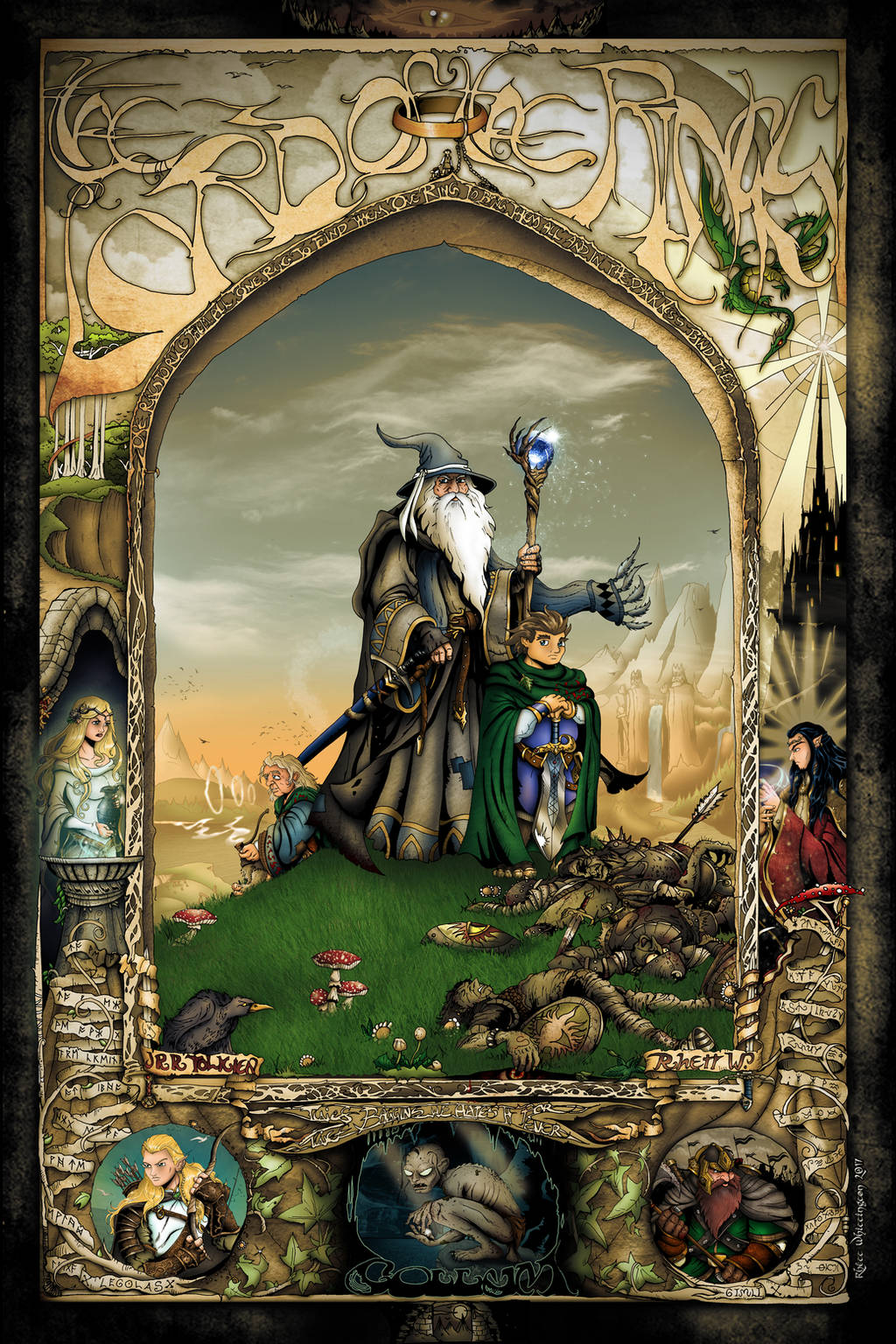 Watch
Well, with this poster you are looking at about two months worth of work...(I also stopped mid-way through to do a quick Castlevania poster that I got an idea for...but that was only about a week long distraction from it. This poster is a Remake of the Famous LOTR poster made by the Artist Jimmy Cauty back in 1976. I used the main set-up for the overall poster and kept in a lot of the small awesome details, (It is crawling with them! can you find them all?) but I updated the look and style for all the main characters like Gandalf and Frodo and Galadriel and others. It has been so long ago that I honestly can't remember where I got this poster from. I was surprised to discover how rare of a poster it is. and I have always considered it a companion piece to my Hobbit poster (by Peter Pracownik) that I bought in San Francisco. I did two versions of this particular poster. The one featured here has the Sepia tone and is kinda desatuarated like the original. and the other one has my actual brighter colors that I worked with. I'm still not sure which one I prefer, but overall I am really pleased with how this poster turned out. One of the things I have always loved most about the original poster that I drew it from, is that it really harkens back to a time before the Peter Jackson movies. I love the LOTR movies, but I remember when I first read the books I had this neat imagery that has always stayed with me, and there was a cool kind of 'Flower Power" 60's hippie vibe and feel to this poster that kinda enhanced the overall feeling of Fantasy, and I think thats one thing that sadly got lost in the Jackson movies. But with this version I tried to bring that back and also mix in a bit of my own style and versions for characters. I noticeably changed Elrond and Galadriel and Gandalf. They are the secret keepers of the 3 Elven Rings, and they are all in close proximity to eachother and form somewhat of a squashed Triangle...Doing Gollum and the Dead ocs was probably my favorite part of the poster and the most fun to work on...I decided to keep Fodo and The Older version of Bilbo close to my Style from the PS2 Hobbit game that I love. (You even see this in Bilbo's cloths...it looks very similar in style to what he wears in the game)... But, One unfortunate difference between this one and the Original is that the Orcs in the black border around the poster are missing. I really tried to work them in, but in my version adding them in just made it look too crowded and convoluted, so I made the decision not to have them in mine. (I promise It wasn't laziness on my part.) But anyways check this out and let me know what you all think! Like I said there is a TON of little awesome details/ things hidden around inside this poster, Hope you all have fun finding them!

Wow, just stumbled across this. Recognized it right away, as my father read Lord of the Rings to me before it was made into a movie. The original Jimmy Cauty version has been framed and in my collection for years.
This is a really amazing recreation you should be really proud of it, and its really cool to see a recreation of one of my All Time favorite posters. Keep up the good work!!! I'm never unimpressed by the art you create.
Reply

oh wow thank you! It was a pretty Meticulous undertaking to remake the poster. it has soooo many neat little details and things hidden in it. (most of which I didn't notice until I began really observing it to re-draw the individual sections and parts of it.) so For me it was kinda like really seeing it for the first time and discovering all these neat little secrets and hidden touches in it. so It was honestly a labor of love. I have had the Original Jimmy Cauty poster for a long time as well as a couple other old Posters by the artist Peter Pracownik. I LOVE the old LOTR artwork from before the Peter Jackson movies. I really love the movies, but I love the imagination and original interpretation of these old posters a lot more. anyways thanks for the kind words & Support!

Reply

Reply