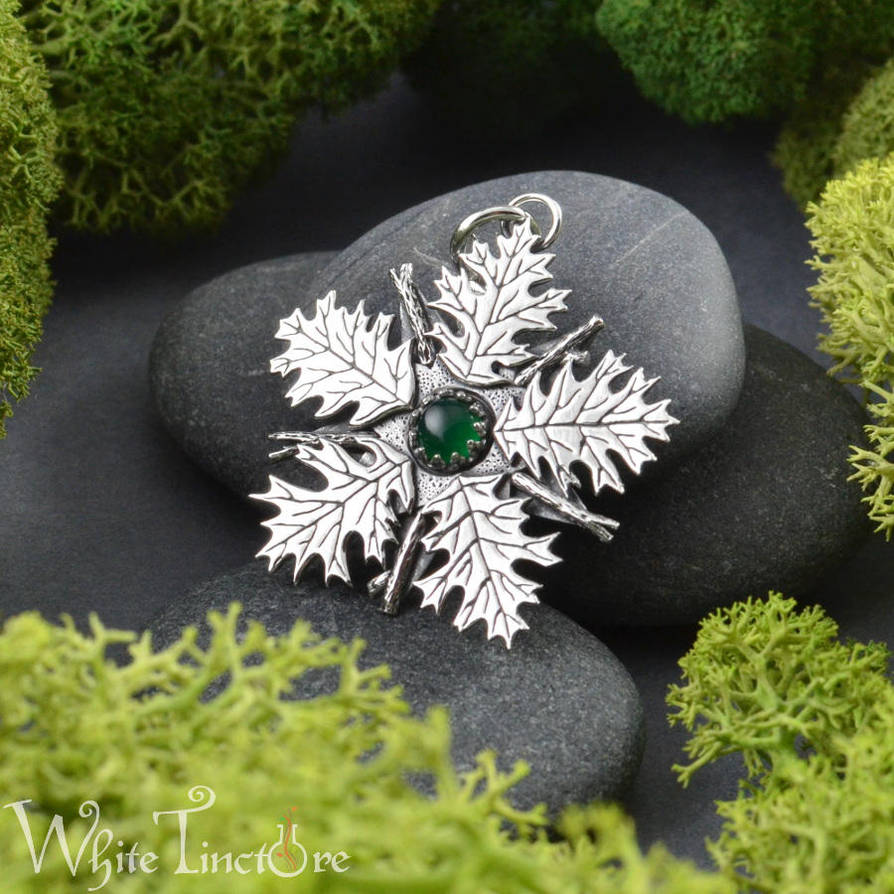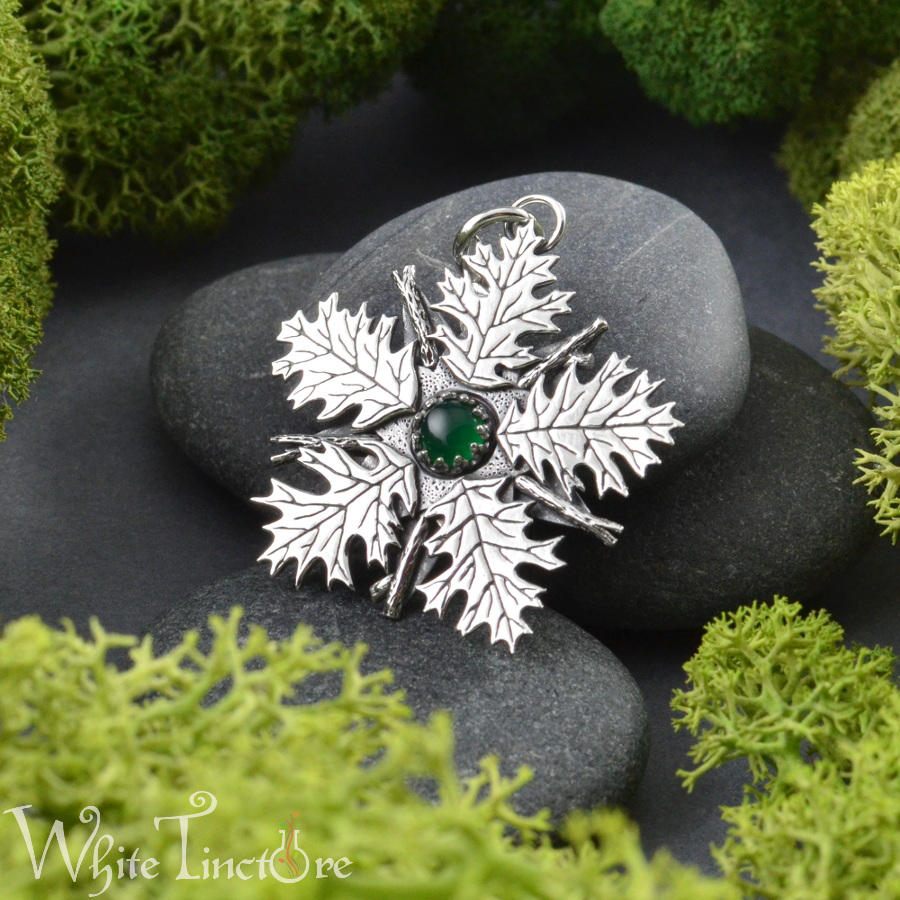 Watch
I wanted to create a forest amulet, something that look like made by mysterious sylvan creature

. So it came of as a star (pentacle?) made of tiny sticks and oak leaves. Every leaf is different! It's hand sculpted from sterling silver. The stone is green onyx.
Diameter: 3,5 cm / 1,38in

Ach, cudeńko ♥ Gdzieś po miniaturce myślałam, że będzie śnieżynka, ale jednak leśna gwiazdka ♥ Śliczna!
Reply

Beautiful

Reply

Leśny odpowiednik śnieżynki ♥ świetny pomysł i cudowne wykonanie ( :
Reply

How amazing, snowflake from leaves!<3333
Reply

Reply