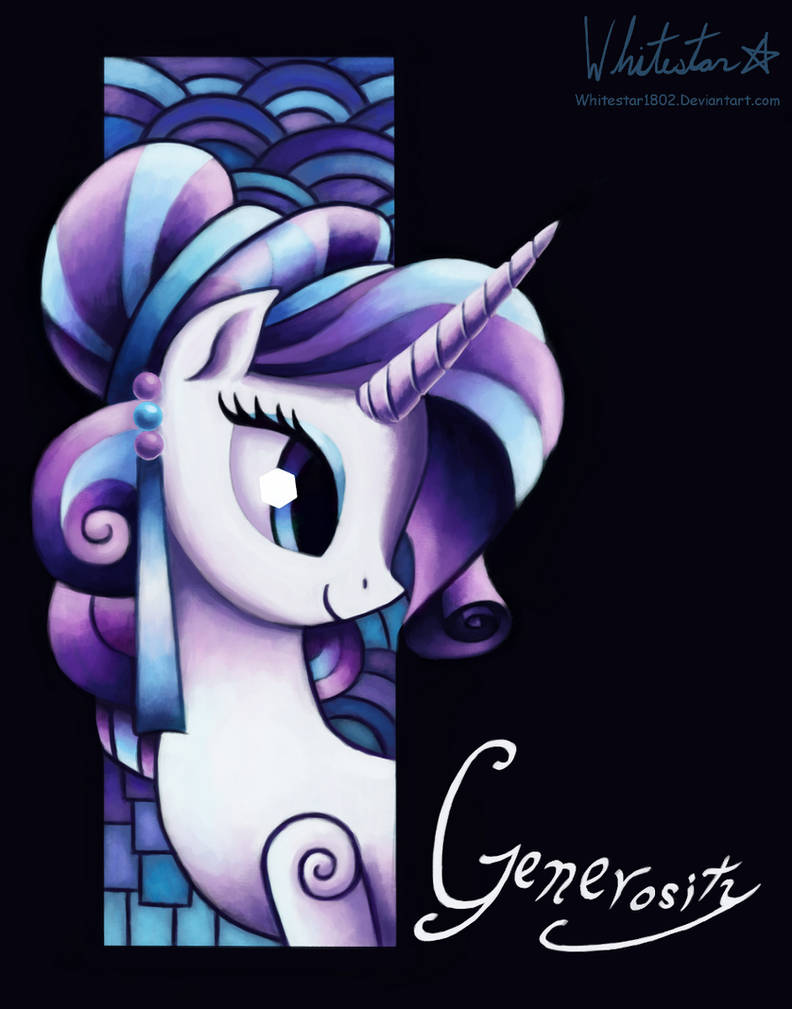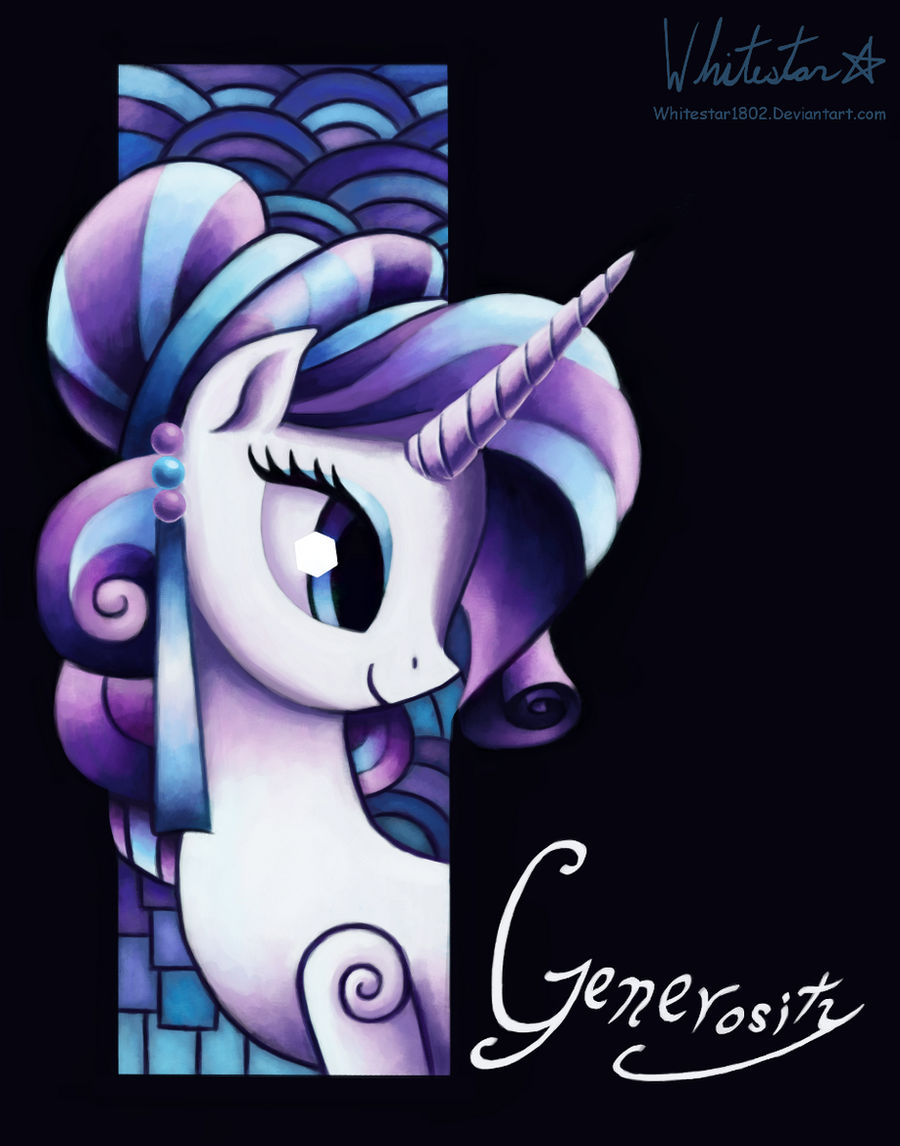 Watch
For some reason I draw alot of Rarity. Makes sense though, she
is
absolutely fabulous, and fun to draw.

Something simple I did for fun, trying out some new stuff like the patterns and rectangle-against-a-stark-color thing. I kinda like it. That, and I love the crystal pony designs!

I just had to draw Rarity because her design was my fave. I mean, everyone else's was nice but Rarity actually looks like a living Stained Glass window.
I think I'll draw all the Elements like this, just something fun and maybe a thing to sell at Sweet Apple Acres Con. Up next: Applejack!

P.S. Please don't pester me about Rarity not being transparent. I'm not even going to attempt to replicate that effect.

Enjoy. ^^
More of this series: