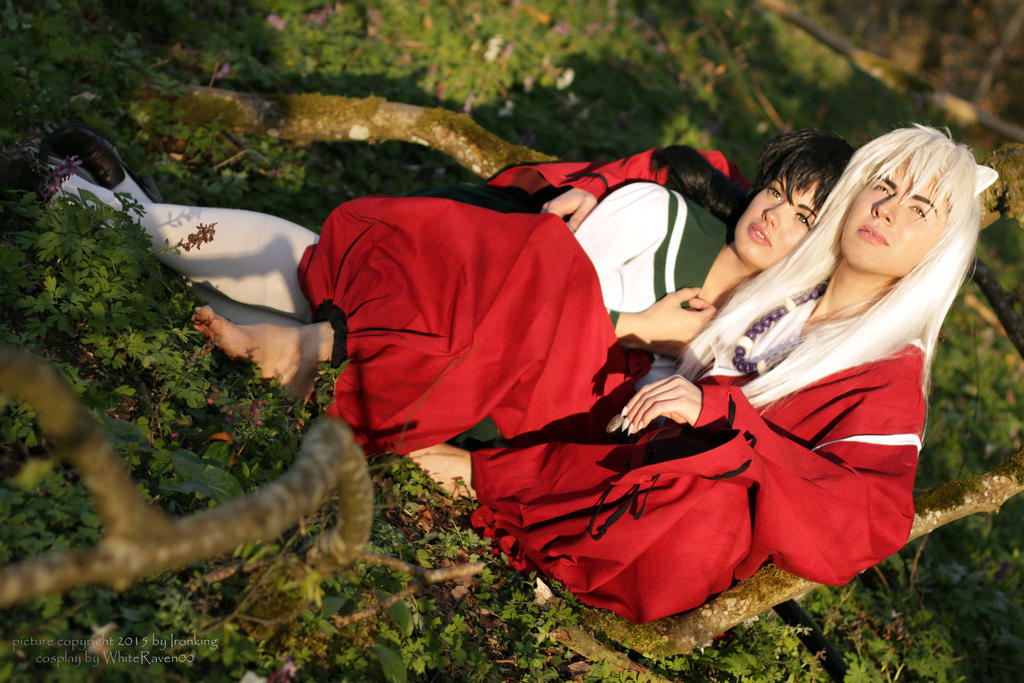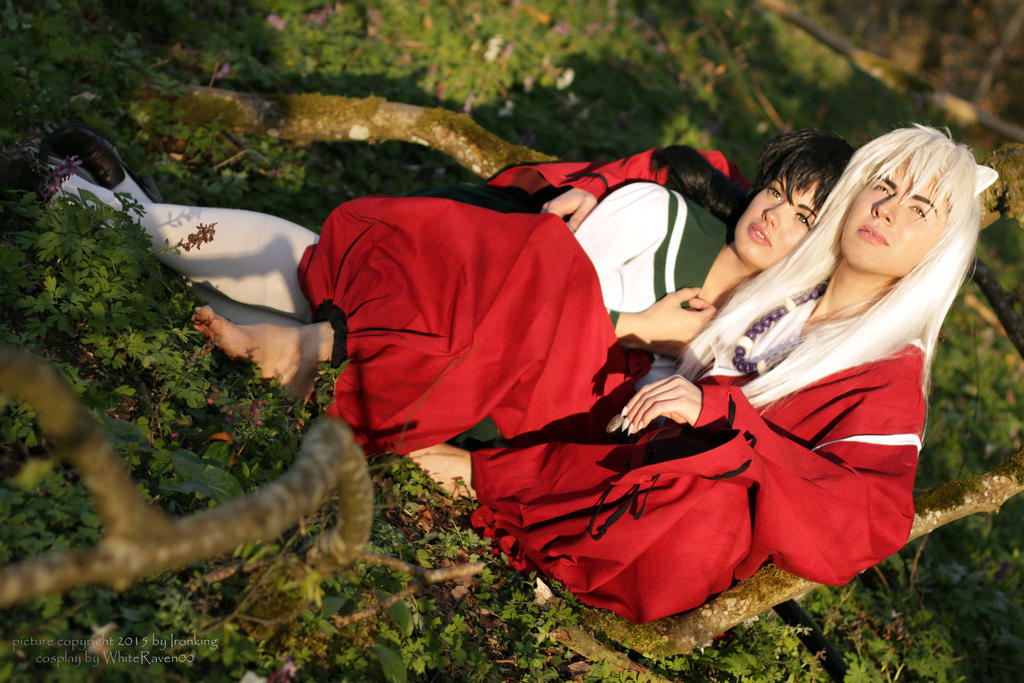 Day 4 already of our INUYASHA COSPLAY WEEK 2015. Time for another Inu x Kag- Shot

.
Love how cozy this shot turned out - we really tried to feel this one

...
If you fav it, please also leave a comment and let us know your opinions!!

If you like our work, please subscribe or check our Gallerie from time to time - the next picture will come tomorrow

.
Our Costumes and Cosplay wigs are handmade by me

. Huge thanks to my photographer Ironking, and to my male model for being my Inuyasha

!!
picture copyright by IronKing- do not use without written permission!
Inuyasha: Leon Miller
Kagome: WhiteRavenCosplay
Costumes, Wigs & Makeup: WhiteRavenCosplay
contact lenses: www.funnylens.de
photographer : Ironking Otaku Photos
-
www.facebook.com/ironking.otak…
Copyright of character: Rumiko Takahashi