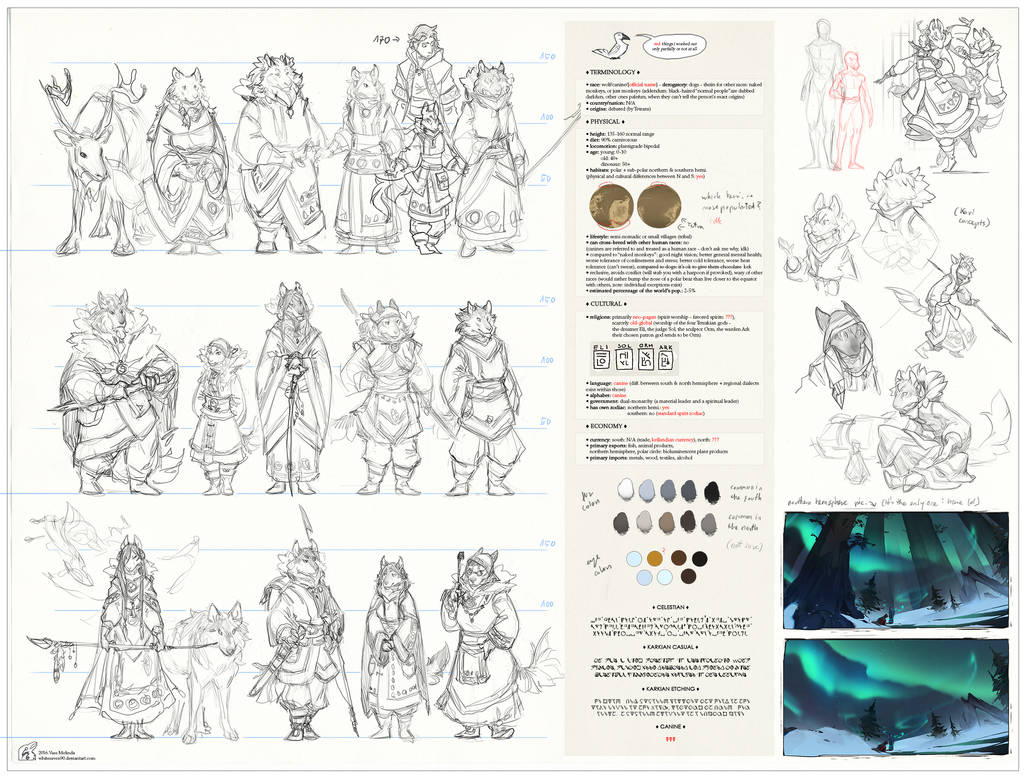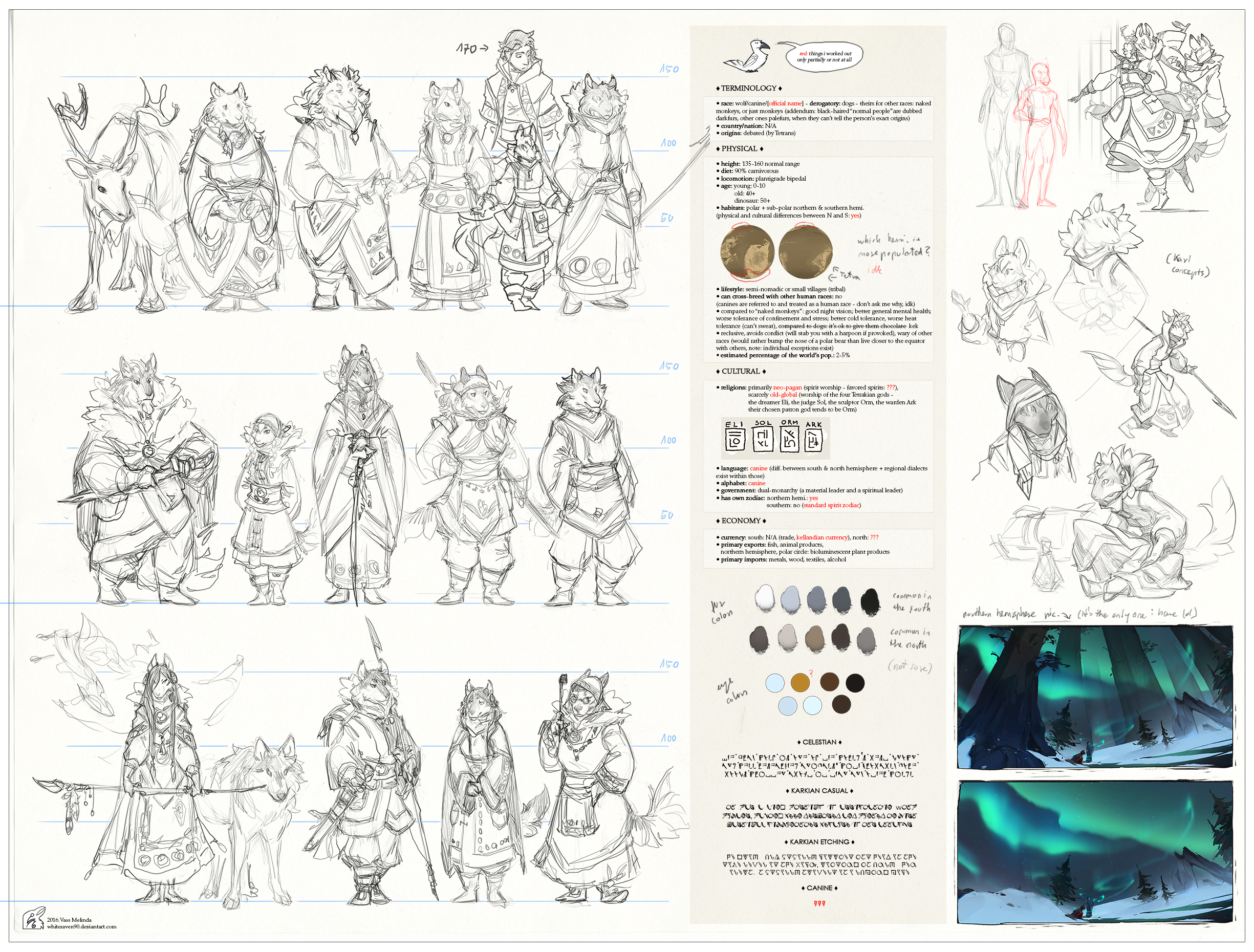 Watch
I was going to upload a more polished version, but it might not happen, i don't need the concepts i do for myself to look very finished/fancy/whatever. So sorry if it's a bit rough around the edges

I'm doing a small comic with the kid in the first row, for that i needed to update the look of this race. You can see here how they looked before:
sta.sh/2ymmizdzfo0
Way too basic for my taste, lol. I was never too interested in doing anything with them but now i feel like i can work with them.

It took a day's work to finish this, so that's nice, good to know i'm not slow at everything. And yes, no, their nose is not IRL-canine.
There are some errors in the info column but nothing big. And in the bottom right handwritten annotation replace "hemisphere" with "polar region".
More pictures from Tetra (the planet) in this sub-gallery:
whiteraven90.deviantart.com/ga…