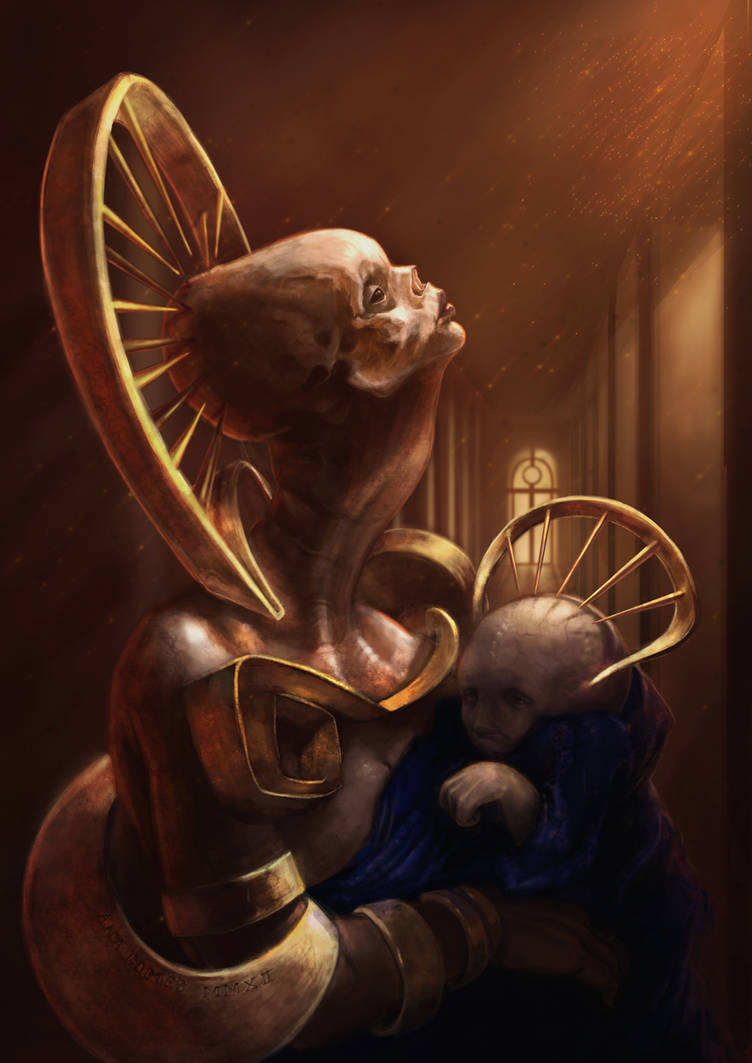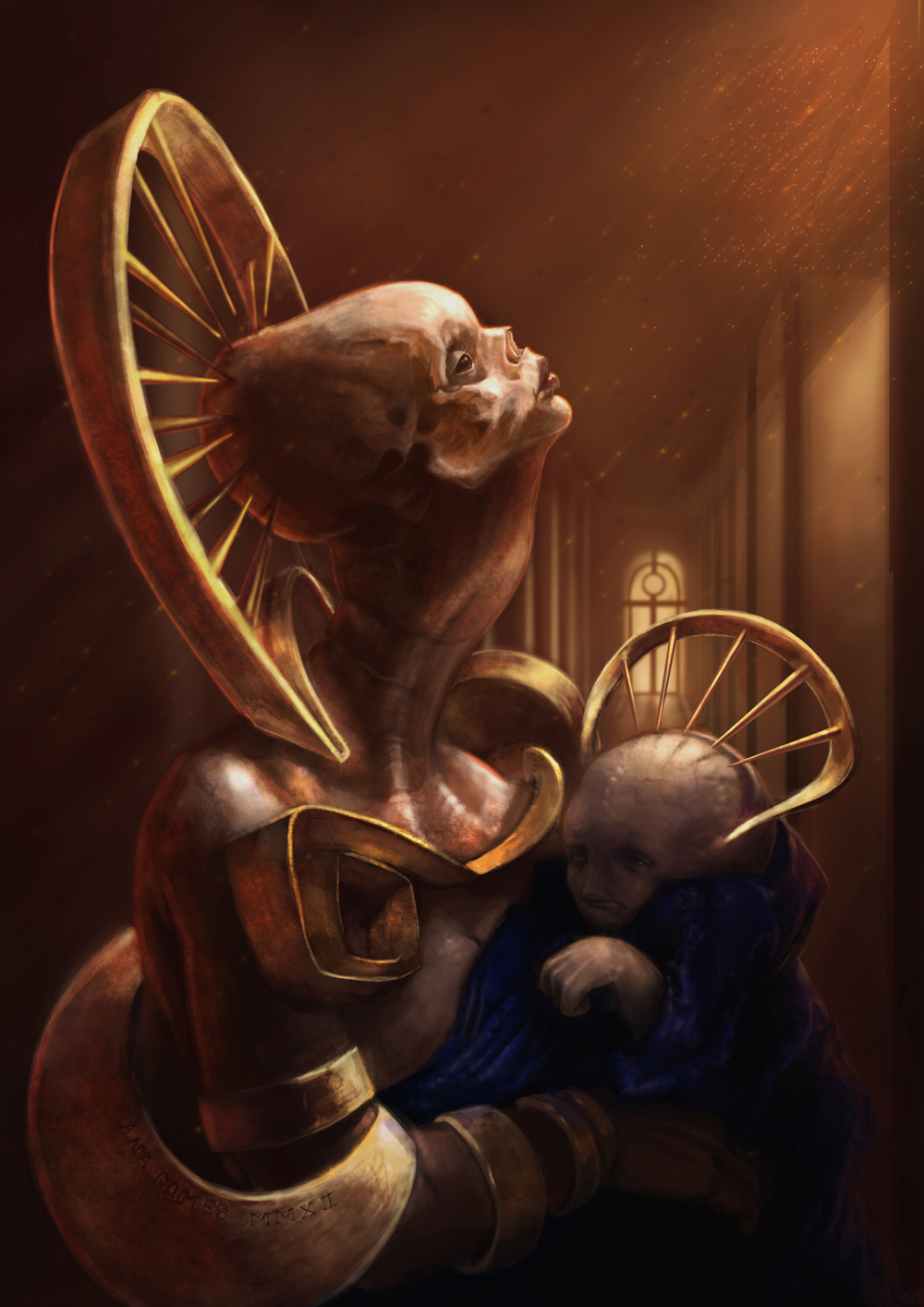 Watch
I kinda like religious paintings and specially their ambience and solemn mood. So, I decided do draw my version of "Virgin Mary" holding her newborn.

It's more a light and composition study than a finished work.
So any critiques and advice are more than welcome!

No reference used for the characters.

Photoshop.
Well, I got to say I never seen something that creative before, all the Photoshop made work I've seen is just cartoons and made up characters but this is amazing. The lights and shadows are really good and the colors too. I really like how you did the textures, they came out awesomely good

, also I like the skin because, it's really detailed and every little line that was meant to be there to represent things like wrinkles, is there on your piece of art. The whole work looks like you've put a lot of effort into it and you did every little piece of it really carefully. I have no idea how you managed to make that on Photoshop but it's amazing

The Artist thought this was FAIR
5 out of 5 deviants thought this was fair.