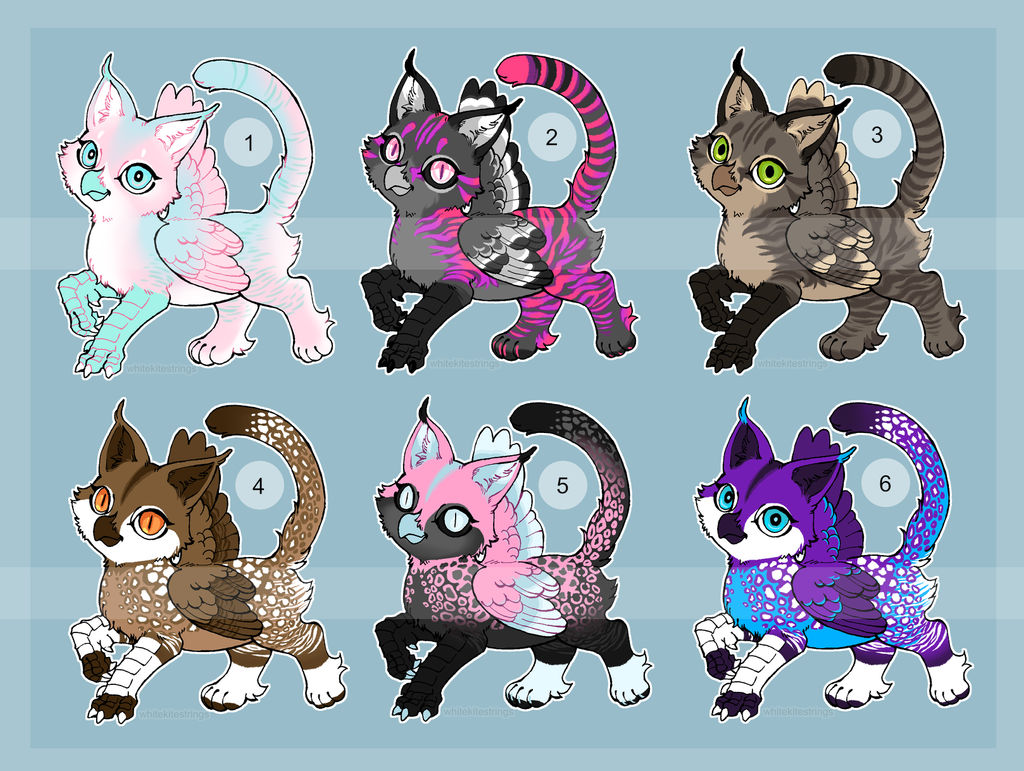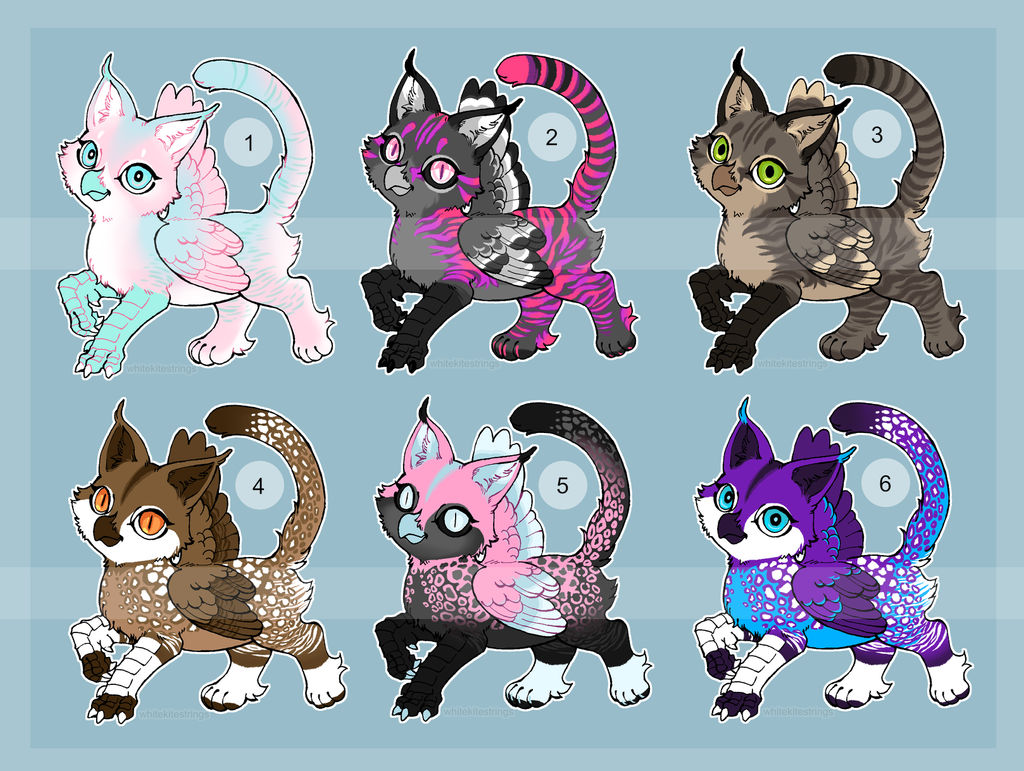 i made a few! these are $10 each. please comment to claim, then
note me your paypal email so i can send you an invoice with the full resolution image attached
. if you would like me to email you the file as well, please let me know where to send it.
holds are allowed for up to a week.
1. open
2. open
3. open
4. open
5. open
6. open
adoptable rules as stated in my ToS
:
When you purchase an adoptable or character (hereto referred to as "character") from me, what you are purchasing is the Intellectual Property of the character.
You are welcome to:
• Make any changes at all to the character without my permission. This includes anything you can imagine.
• Treat the character as you would any other, eg, create merchandise, put them in stories, etc. They are yours to do with as you wish. My copyright extends only to the art I have produced and nothing more.
• Trade the character for someone else's character of equal or lesser value without my permission, as long as the person who will come into ownership of the character reads, understands and agrees to these terms and conditions.
• Repost the character's image to websites that do not modify my copyright with their terms and conditions with or without credit.
You may NOT:
• Edit my artwork, or pay someone else to edit it, in order to make changes to the character.
• Sell my artwork of the character for any reason.
• Infringe upon my copyright of the artwork I have produced of the character. I.e. you do not have the right to either personally or commercially redistribute or sell my artwork of your character.
• Make a "species" based directly or derivatively off of the image you purchase, either for personal or commercial use, or for use by the public domain.