[ENG]
Its been a long time since I did a feature, and I must give a sense to my presence here, so... I today inaugurate the
WK features
!
*a voice arises from the back of the hall: CUT IT OUT!!!!!!*
Erm...
Well.

You know, giggling around a profile and another, peeking at others' favourites (it may sound weird, but I do it... why would favourites be visible otherwise?), starting with DDs to end out in undeservedly unknown galleries, and having a look at news articles might reserve really good surprises every now and then, and I'm in the right mood to share these surprises with all of you!
There's a bit of everything here, so I hope you all might find something useful or interesting at least!
[ITA]
E' da molto tempo che non appronto una feature come si deve, e d'altronde dovrò pur dare un senso alla mia presenza qui (

)... quindi oggi inauguro le
WK features
!
*voce si alza dal fondo della sala: EBBASTAAAAAAAAAAAA!*
Uh...
Dunque.

Zompettando tra un profilo e l'altro, curiosando nei preferiti degli altri (sarà strano, ma io lo faccio!

), partendo dalle DDs per poi finire in galleries immeritatamente semisconosciute, o spulciando i news articles, spesse volte si incontrano belle sorprese... sorprese che mi piacerebbe molto condividere ora con voi!
Di tutto un po', sperando che in questa selezione possiate trovare qualcosa di vostro interesse!

---
---
:thumb181064841: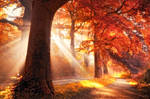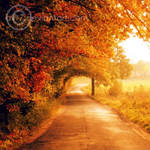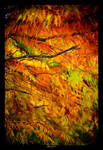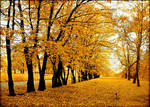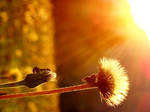 :thumb97467520: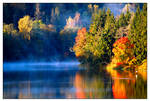 Some autumn themed photos. Autumn is perhaps the best season to be portrayed in photos... don't you think?

Alcune belle foto a tema autunnale. L'autunno è probabilmente la migliore stagione da ritrarre nelle fotografie... non credete?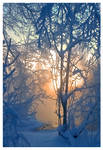 :thumb176029037: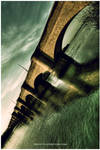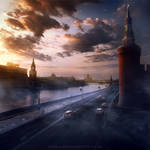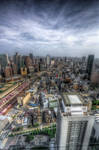 Remarkable from my favourites: seasons and urban shots.

Foto notevoli dai miei preferiti: stagioni e paesaggi urbani.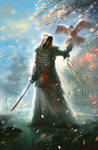 :thumb179288432: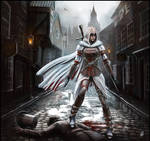 :thumb179335283: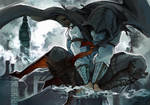 The day X is approaching, so here it goes: a fistful of killer recreations for Assassin's Creed.

Visto che il momento fatidico si avvicina... ecco a voi alcune reinterpretazioni creative del mito di Assassin's Creed.
A neat and clear tutorial about image editing in Photoshop. It will surely come in hand in your eternal struggling against those nasty colour-suffucating scanning sessions!
Say no to colour killing, they have the right to live too!

Un conciso ma efficace tutorial sull'editing di immagini in Photoshop. Vi tornerà sicuramente utile qualora voleste cercare di porre un freno alla fastidiosissima consuetudine delle scansioni sbiadite.
Stop al colore piatto, sì al colore multisfaccettato!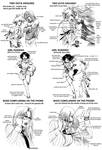 Comic artists and aspiring ones, check this out: from a true comic master - have a look at his outstanding gallery and realize it by yourself! - comes this funny yet enlighting tutorial about exaggerating poses, stances and situations in order to make them alive and catching as never before!

Per tutti i fumettisti e aspiranti tali all'ascolto: da un comic artist coi controfiocchi - date un'occhiata alla sua gallery! - arriva questo simpatico e utilissimo tutorial su come enfatizzare pose, atteggiamenti e situazioni per rendere più vive e comunicative!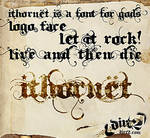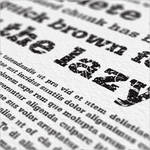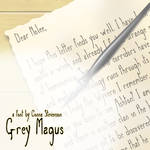 A small font collection for a boost of creativity in a prose or digital work!

Una piccola collezione di fonts per dare una botta di carattere (ahahah!

... piaciuta la battuta?... No, eh?

) ai vostri scritti o lavori digitali!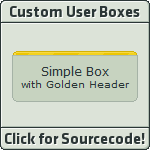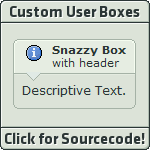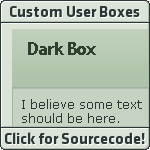 Using these simple codes you can create cute boxes only waiting for you to fill them with whatever you want! Have a look at LumiResources's gallery to satisfy your thirst for customizing!

Con questi semplici codici potete inserire nei journals o nel vostro profilo delle boxes personalizzabili! Sbirciate prontamente nella gallery di LumiResources per soddisfare la vostra sete di customizzazione ('un so mica se si dice...)!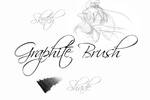 Get a chance to give a "traditional" look to your digital drawings with these graphite brushes!

Sfruttate con inventiva questi ottimi pennelli per Photoshop, che simulano il tratto della matita, per dare un tocco "tradizionale" ai vostri lavori al computer!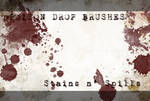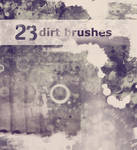 Want to take you horror work to the next level? Drop down that razor blade, leave that tomato sauce bottle on the shelf and pick up these drop & dirt brushes to give a bloody appeal to everything... and with no self-harming intent!

Avete voglia di portare il vostro lavoro horror a un altro livello? Lasciate perdere le lamette e le salse di pomodoro, e simulate il sangue e altri sporchi effetti senza alcuno sfoggio di autolesionismo, con questi interessanti pennelli-macchia.

Improving Relationships


"I'm just not good enough"


Sensitive Artist Syndrome

A short excerpt from my most recently faved news articles. From the top to the bottom: about having healthy and honest relationships on an online community; a collection of solutions to the I'm not good enough! complex; and a clever analysis over the possibility to give and receive constructive criticism without triggering useless dArama.
Please have a look at the above articles, as they are an uplifting lecture.

Tre illuminanti news articles fra i miei recenti preferiti. Nell'ordine: un excursus sul piacere di intrattenere relazioni sociali oneste e proficue in una community online, una raccolta di soluzioni per uscire dal malefico tunnel del non sono abbastanza bravo, e un'intelligente analisi sulla sindrome dell'artista offeso: ovvero, sulla possibilità di scrivere e accettare critiche costruttive senza scatenare l'onnipresente dArama.
Vi invito a queste letture: sono molto edificanti.