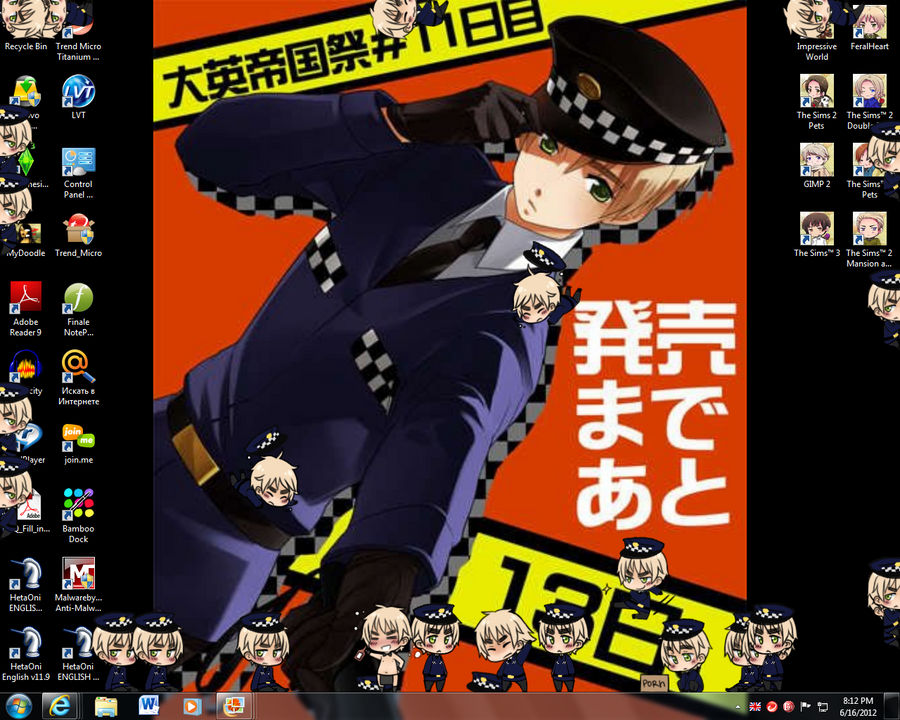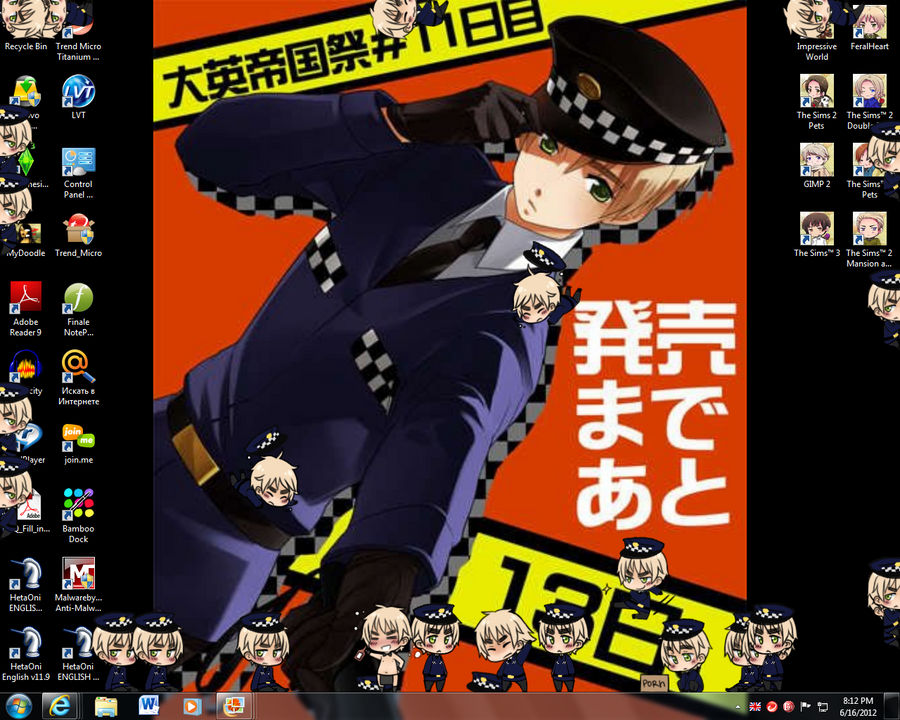 Watch
Original England shimeji belongs to

(Who is unfortunately deactivated), and the shimeji in general itself belongs to Group-Finity.
[link]
[link]
England shimeji
[link]
Background picture
--
Quite honestly, I hadn't planned on making Police!England. But I gave up on the shimeji I was making and suddenly wanted to make Police!England.
So here you go. A Police!England shimeji.
[link]
- RAR
[link]
- ZIP
If you downloaded the ZIP, read this. ZIP files don't conserve the Japanese file names. So the files in the conf folder named rename1 and rename2, rename "rename1" as 動作 and "rename2" as 行動. This is needed for the shimeji to work.
And I'm not sure if this is needed, but the text document should be ライセンス
If it doesn't work after that, then I don't know what's wrong.
Double-click "shimeji.exe" and you'll get a little British cop running around your screen.
England / Hetalia © Himaruya Hidekaz
--
Menu for the shimeji (the little flag in the corner):
1. Add more
2. Come here!
3. Leave just one
4. Get back the IE (Get back your windows if the shimeji has kicked them off-screen)
5. Bye bye!