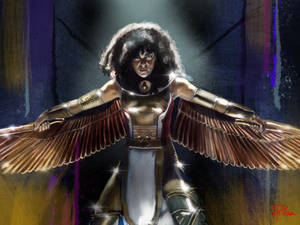 Timelapsely addicted
Do you wanna know how the paintings were made? Wanna take a deep look inside my painting process? So this tier is for you!
---

Description
Poster available here:
www.etsy.com/ca/shop/AmelieSLe…
Dolores Umbridge, one of the more evil character of Harry Potter. I really hate her! (Can't wait to see the movie Umbridge)
Image size
1110x1704px 851.09 KB
i cant think of a character in literature that made my blood boil than this frog mouth bitch. you know what spell harry shouldve used on her. sectumsempra.