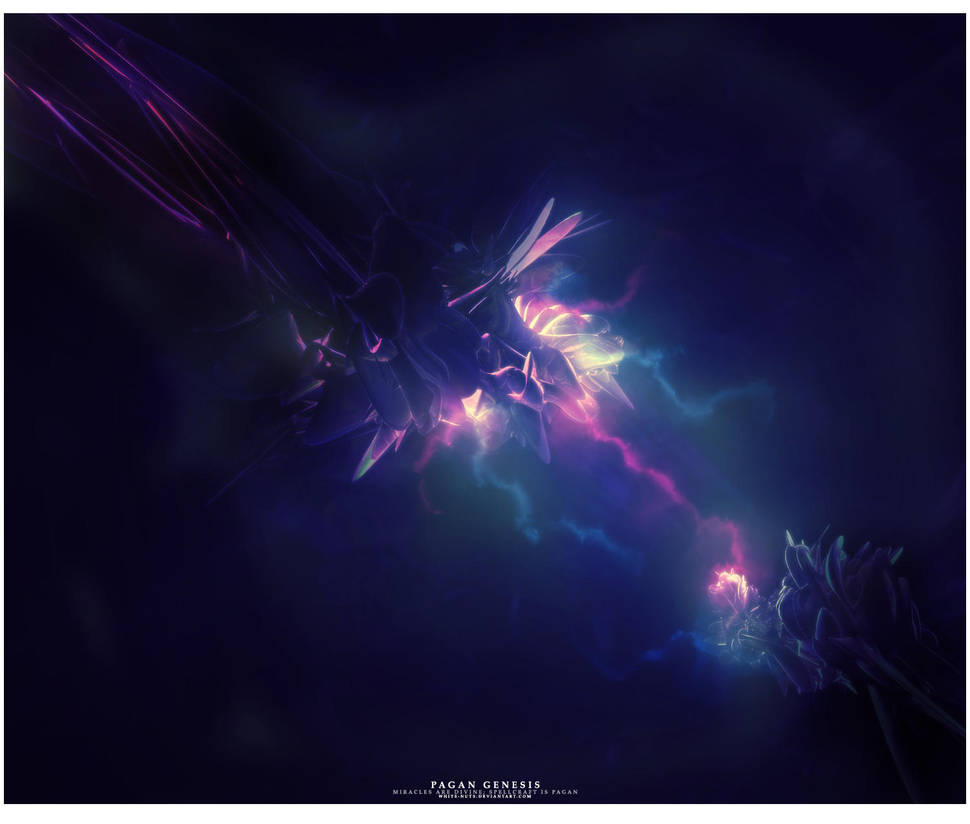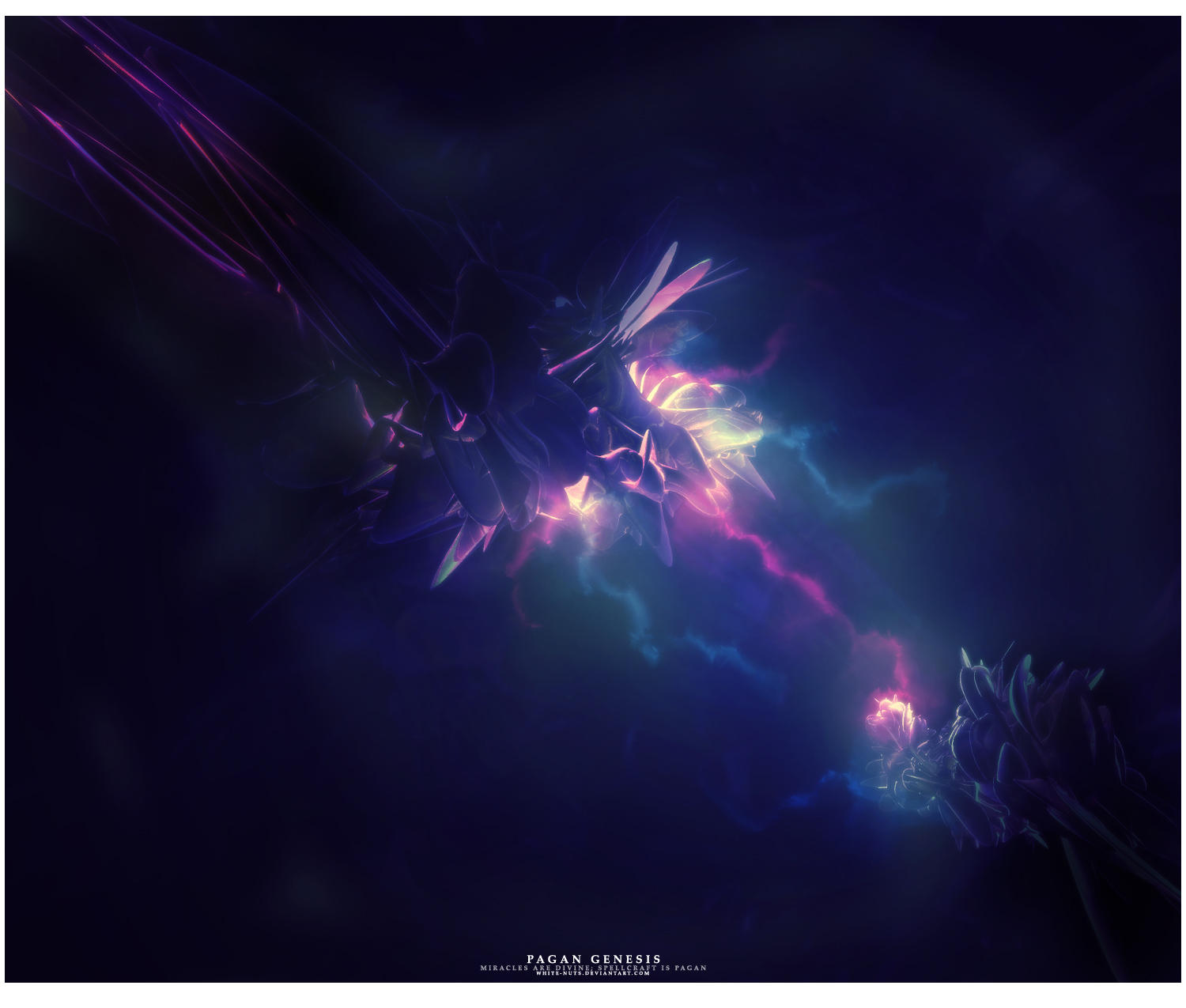 Watch
Pagan Genesis

Pagan: Professing no religion; heathen.
---

The idea behind this piece was to create an abstract metaphor to Genesis, thus it being a Pagan Genesis. I also wanted to play a bit with the idea that a miracle is something divine and that spellcraft is something pagan, but in the end they are the same thing. The diference is in the eye of the beholder.

Please note that I am in no way worshipping paganism or criticising any religion or faith.

I'd like to thank all the people that commented explaining better what paganism really is. As I got that definition from a dictionary I assumed it was indeed correct. To make it short, Paganism is any religion that is of non Judeo-Catholic, Jewish or Muslim faith and often reffers to any nature-based religion.
---

Cinema 4D + Photoshop
c4d took around half an hour while the photoshop part took around 2 hours.
Daily Deviation
Given 2007-02-23