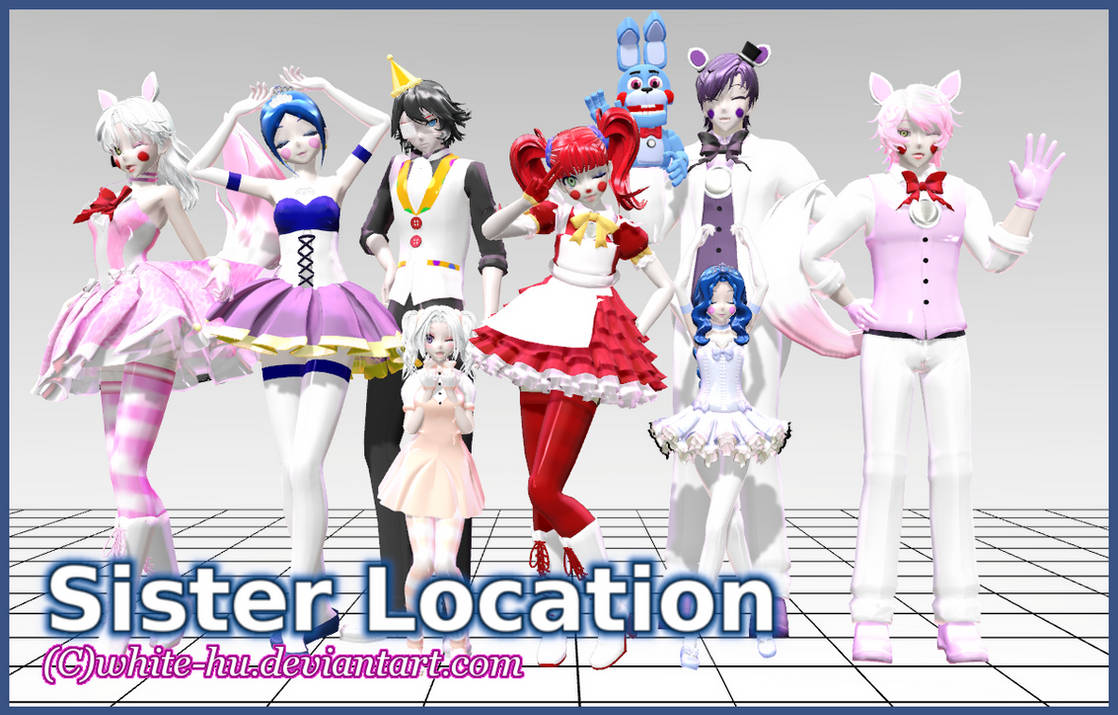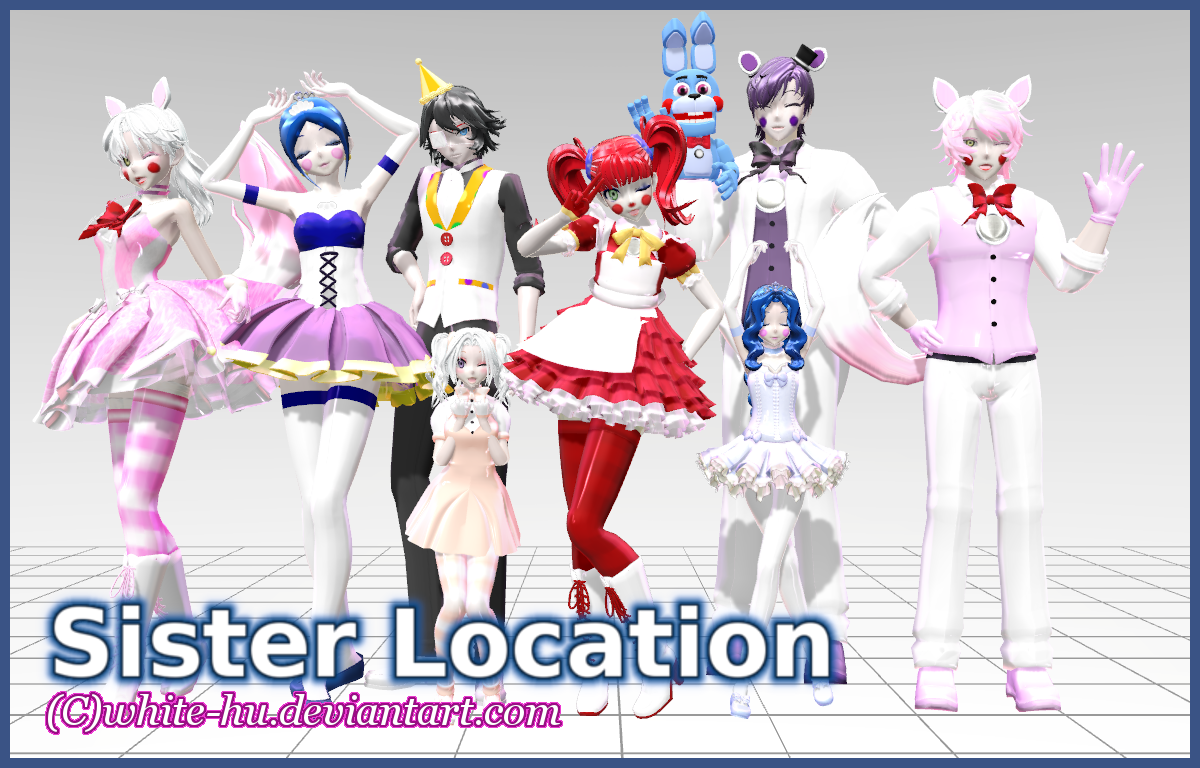 Edit: DL is down due to Updating sorry about that.
Here they are! I'm happy enough to put them up for DL. Btw as you may notice Ennard had an update XD. I had to since I know what he looks like...well kinda...but still it's the closes to him anyway. I work hard on them and some of their props and items :3.
There will be updates to Ballora and maybe Minireena. I'll include the rules here as well in the Read me in the DL.
Everything I used to make them goes to the RIGHTFUL owners.
Edit: Here the new DL Link
Link:
white-hu.deviantart.com/art/FN…
Rules
Not allowed:
No taking parts
No recoloring
No claiming them as your own.
No redistribute
No commercial use
No and I mean No R-18 stuff got it!
Allowed:
1): Only edit if the models needs them or you just want to add the bonnie puppet to Funtime Freddy then go for it.
2): Plz Link back :3. I really want to see what you do with them.
3): Yuri or Yaoi is fine with me.
4): Some gore is fine.
5): Credit plz.