Be the First, Victory only likes Winners

JUDGES who select Top 10 works: WMW Bosses



Championship Competition

Finale for the Best of the Best

VOTING ENDED

Info

Every month we will select the two best creations from our Badge folders.

These 10 artists will enter in our monthly finale.


With group poll our members will decide who will be the Winner with Gold Star.



Vote for winners, it can be fun for all.

Pick one of these 10 on the list which you most prefer.


Voting for the winner is from 1st - 10th day of the month-duration 10 days.

After the last voting day we will declare the Winner with Gold Star Badge.

This project is sponsored from:





Prizes for Winner


50

for wining artist

Winning work will be advertised in our Superstar folder during the whole month - prize value 20 points

Avatar and creation of the winner will be placed in our
Winners with Gold Star Badge
folder for unlimited time in our group Favorites
whispermewish.deviantart.com/f…
Prizes for 2nd and 3rd place



Advertising in our Superstar folder during the whole month - prize value 20 points

Wining creations and all works of the finalists will be displayed in our journal forever.

Every finale has its own unique journal. Our greats will always be seen in our archives.

Gold Star Winner

6th Finale Ended
Thanks to all members who voted.


6th Gold Star Winner
is Andela1998

with her wonderful work *Le Moribond*.
2nd place

3rd place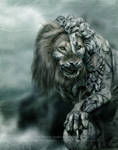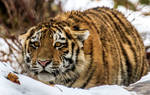 Congratulations to all three.


Be Our Champion, We LOVE Champions.

Maybe next finale glorify exactly you.

If someone wants to support and sponsor our finalists always is welcome for that. With that act we have more chances to continue this project and make more joy for our members.

All supporters will be listed in this journal as sponsors of the prizes. Donation pool is on my profile

.
Art is wonderful, help us to do something a little bit for Art.


Our group supporters:




.