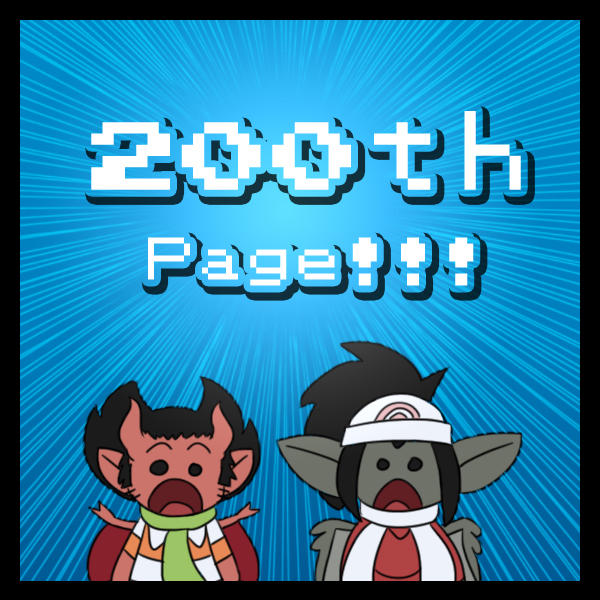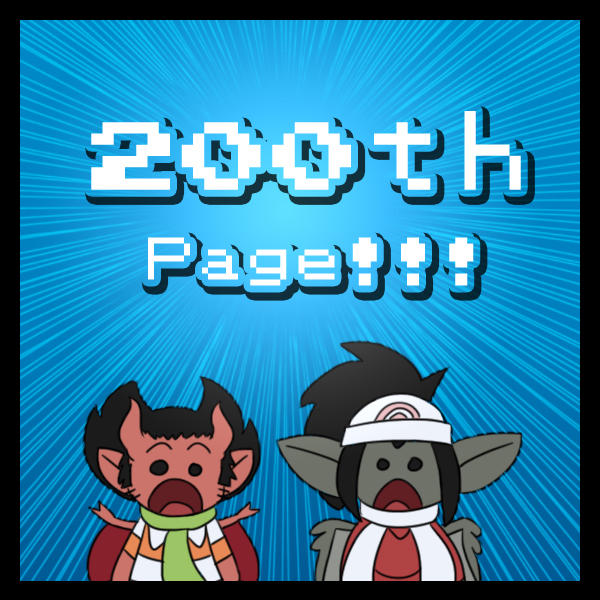 Watch
[LINK TO PAGE]
200th Page, Baby! WOOOOOO!
I just want to take this moment to thank everyone who's been following along with me and Dema on this adventure, reading the comic, leaving comments, and all around being awesome.
It's you guys that keep me motivated to keep this series going as long as I have and to continue to keep it going hopefully for another 200 pages. (or until we reach the ending, whichever comes first)
Whether you've been following me since my first pages on deviantArt five years ago or you've just started reading it recently. Thank you. All of you.
With that, the comic will be going on a brief hiatus. Don't worry, it'll only be for a month.
I wasn't originally planning to do this, but real life circumstances have been heavily interfering with the time I've been dedicating to working on my Halloween costume. So if I want to get that done in time, I'll have to work on that and nothing else to make up for the time I lost, first from catching the flu and then later from having to hide from Hurricane Matthew.
SO, the comic will resume updating on Monday, November 14th.
I say that date specifically because I've already marked my calendar for the biweekly updates, and that's the next working update scheduled after Halloween.