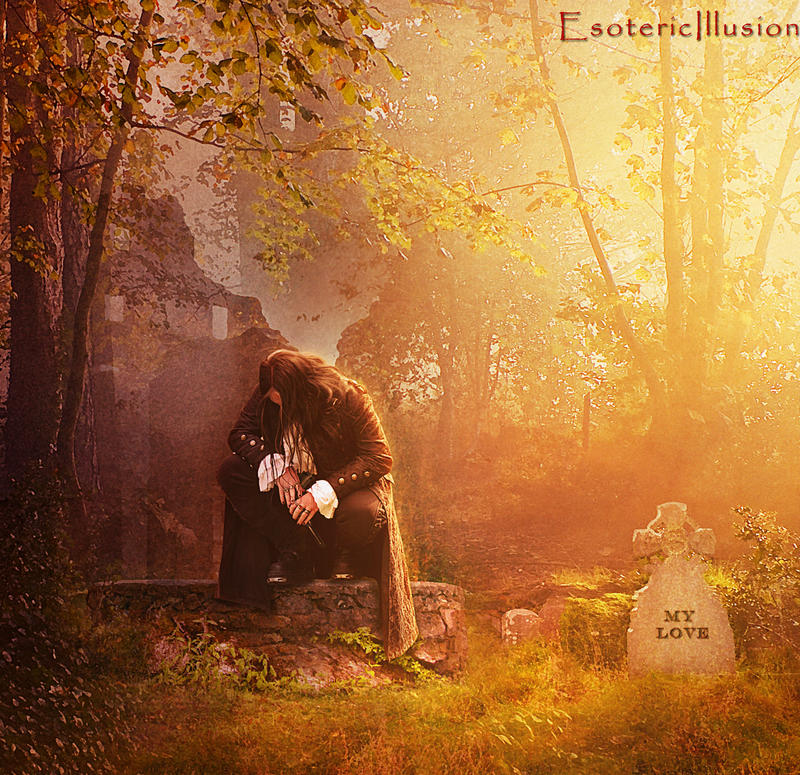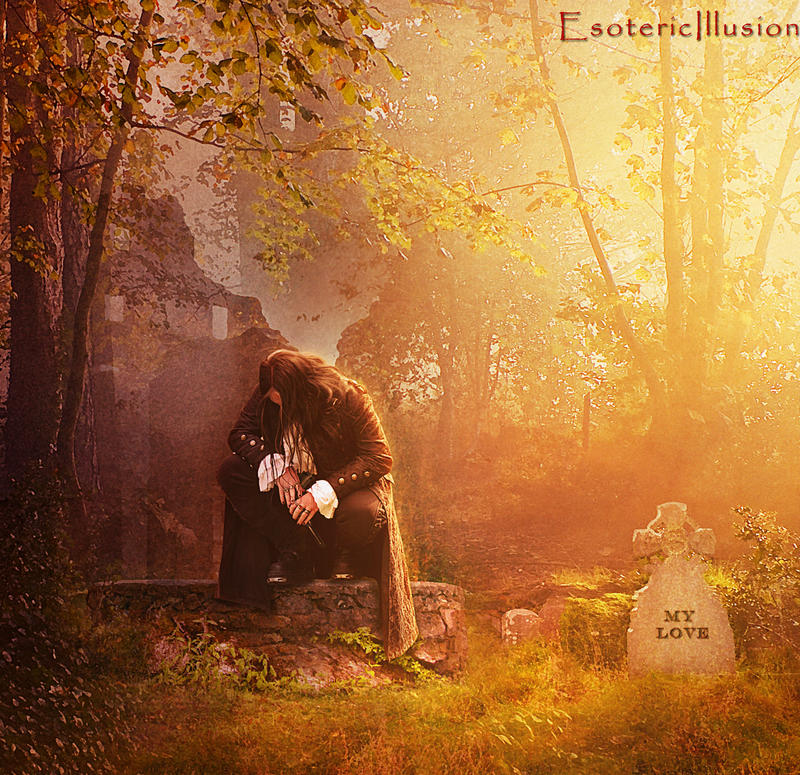 Watch
My Entry for the Contest



Happy Birthday to my wonderful friends!!





May your dreams come true and bring success and happiness in your life



And also dedicated to my friend

for everythng you did, thanks to you!!

Enjoy your time:
www.youtube.com/watch?v=kvKXt3…

Credits to the stock Owners~
Model
Background
Forest Light
Cemetery
Texture
Gun
Grass

My thanks to the wonderful stock artists credited above.
I appreciate every fave, comment so many thanks to all of You

I like it very much, with the exception of one detail. It's not startlingly original, but it is well done.

The light is dramatic, but not so dramatic as to be fake-looking. Adding ruins in the background was a risk, in my opinion, but while they may approach the borders of sentimentalism, they don't cross them. Putting in a gun was another risk, but the way the person is holding the gun, it looks as if he is toying with the idea of shooting himself, not actually planning suicide. Together with the pose, the gun in its present position does an excellent job of expressing an "I might as well be dead" feeling, rather than an "I'm going to kill myself right now" sentiment, which would almost certainly have been over-dramatic. Another excellent choice was making the mourning figure slump over at a short distance from the grave, not facing it. This to me indicates genuine emotion, not something "put on" for the sake of the scene. He knows it's there, but he can't endure looking at it directly. It isn't a new grave, either; the grass has been growing on it for some time. I don't think it's the first time he's been there.

The one detail that doesn't work, at least for me, is the bald and plain inscription on the tombstone: "My Love." I would have preferred something nineteenth-century and grim, a death's-head or a conventional inscription, leaving us to infer from the other details how the person felt about the one who has been buried. It isn't a fatal slip, but it is the one place where the artist appears to have inadvertently strayed over the edge and approached banality.
The Artist thought this was FAIR
2 out of 2 deviants thought this was fair.