Hello all! I get asked a lot of notes with similar questions so I thought I'd make a FAQ journal, which I will post on my main page. You can ignore this journal as it's just a general FAQ guide for people interested in my photography. I'll probably be spamming you with journal entries, just to let you know!

I will update this with new questions too. Thank you all so much for your support!

Please introduce yourself, in your own words.


My name is Sarah-Jane, I'm a 20 something year old living in the beautiful suburbs of Melbourne, Australia. I am a professional bird photographer, for
The Blue Wren Company
, where my partner and I create lovely greeting cards from our Fairy-wren photographs. I also design and create Professional Photoshop Actions for my personal website,
Two Little Wrens
. We started these businesses in Dec 2015, and I finished up as a Kindergarten Teacher at this time too. I have a Bachelor in Education and Diploma in Early Childhood, and am very passionate about teaching little ones and helping their dreams blossom. Though I don't formally teach anymore, I love children and education will always be a big part of my life.
What are your interests?


Too many to list! I love an adventure, particularly if it involves hiking, photographing, or generally getting grubby in a forest. I spend most days photographing birds (fairy-wrens) at a gorgeous beach with my partner, or creating dreamy photoshop actions for people to use. I love curling up with blanket watching a cheesey 80s/90s rom-com, whether it be Pretty in Pink, When Harry Met Sally, Romancing the Stone, or Notting Hill. And you'll never find me without a chai latte. In fact, quite often I will look all over Melbourne for a new cafe to try their chai lattes. I also love yoga and running, which helps keep my mind happy and healthy! I love thrift shops and collecting Blue Fairywren stationary/teacups, it's actually really bad how many I have. I also LOVE listening to music, from country through to 50s rock to 90s grunge music. It varies on my mood! I'll listen to folky acoustic music if I'm editing, as it always puts me in a good mood! And if it counts as an interest... spending my days with my love,
parvanitis
, because he is also my best friend.
Where did you begin with artistic endeavours? How did you come across photography?
Well it certainly wasn't on purpose! At 14 years old I watched my sister take photographs with a small point & shoot camera, and I was absolutely fascinated by these pretty photographs. I never really gave any thought to photography until then! I begged for a little compact camera for my birthday and my parents gave me a Canon IXUS 70 Compact camera, which was absolute GOLD in my hands. I fell head first in love with photography. We lived right next to a large nature reserve so I spent all my free time photographing flowers and animals there, and eventually at 18, I discovered little blue fairy wrens... And that was it. I knew I wanted to be a nature photographer professionally. I love capturing the unique beauty of people but my heart belongs to nature photography foremost. I took a completely different turn and studied Education (Majoring in Art, and Honors in Writing), which I think seemed to be more logical for me because photography isn't always a stable job. Eventually though, I came back to my love of photography, and now I work with my partner
parvanitis
, together we work very hard photographing birds & nature.

Where did your "whimsical" style come from?
My "whimsical" style of photography has come from many inspirations. At times when I struggle with anxiety, photographing the beauty of this world has helped me see life differently. More positively. My style in photography has grown more whimsy over the years and they are inspired by my dreams, my outlook of life, and my love of nature. Sometimes life isn't always butterflies and roses, but if I can capture it in a photograph, it helps me believe that life can be magical. Even i'm struggling with something, photography has helped me find genuine happiness again. I don't think I have intentionally created a whimsical style in photography, it's just kind of... happened, and I don't really know any different!
What camera equipment do you use?


I started with a little compact camera, then eventually bought a Canon EOS 450D when I began my business Whimsical Dreams Photography. I saved hard and a couple of years later bought a Canon 60D. My partner has a Canon 7D, so between us we swap cameras and lenses quite a lot. For bird photography, I love my Canon 55-250mm 4-5.6 IS lens, which is nothing fancy at all for a telephoto lens. The reason I use this mostly is because I'm always roughing it in a forest, crawling in the dirt, and I don't want to ruin my best lens. Sometimes I use a Canon 70-300mm 4-5.6 for closeups of birds, but as I photograph the same birds, they come very close to me anyway so it's not an issue really.
What camera equipment would you recommend for serious photographers?
You can read everything I have to say
about expensive SLR camera's in this article
. I've used inexpensive Canon SLR's and I've always believed that it is the lens itself that contributes to a beautiful photo (as well as a good eye of course), not the camera itself. I still have my inexpensive Tamron telephoto (70-300mm) lens, as well as Sigma Macro lenses. There are lots of options that don't involve a lot of $$ if you're starting your own business etc. I've used a car reflector to help prevent sun glare on my model's face, and a white bedsheet to reflect my flash on. It just goes to show you don't need anything super flashy to take a pretty photo!
If you're interested in bird photography, I really recommend a telephoto lens that is similar to the range of 70-300mm, and doing proper research before purchasing. Make sure it suits your photography style. I always use a shallow depth of field in my nature photography as I like the crisp clear effect it has, so naturally I chose my lenses to suit that.
What advice would you give to an absolute beginner in the nature photography genre?


Consistently practice. Breath, eat and sleep photography. If you have a twitch of inspiration, USE IT! Get outside and photograph. If it's raining, dull and gloomy outside, look around you, look in the MIRROR, there is always something beautiful to photograph. Oh and gloomy days are a photographers best friend, by the way! If it is overcast outside, that's when I'll be outside photographing birds because the light is soft and perfect. I try get up super early to get the best light. It's always about working with light, not against it.

Also to never think of yourself as "established", because photographers are
always
learning! Whether it be the technical side, or developing personal style; there's always something new to be learned!

Are there any other photographers that inspire you?
Oh yes, many! One of my absolute favourites is
Jinky Art Photography
, Barb also has a very dreamy style of photography that bring back beautiful memories from my childhood. If anyone is looking for an inspiring portrait photographer, I really encourage you to check her out. I also have been following an amazing young photographer,
Nirrimi Hakanson
, since I was a teenager, and I love the way she documents her life and her adorable daughter. Nirrimi's photographs are brought to life by the emotion and nostalgic colours she captures. I also love the way she writes, with so much depth and honesty. I hope one day to start my own blog again too!
There's plenty more here on deviantART, such as
MarcoHeisler
,
John-Peter
,
hellfirediva
,
Sheila-M-Carlo
,
incredi
,
IndigoSummerr
, are just a few to name. Some of my fav portrait photographers are
Lover-and-the-Wild
,
M0THart
,
insuh
, and so many more!
Tell us something about yourself that we don't know.

I love spontaneous photography, imperfect, natural, raw, and expressive. I'm very self critical about my photography, but I have learned that sometimes the best photographs are about the moment itself, not whether it's "technically perfect". I believe the heart and soul of a photographer can be seen in the effort behind a photograph. I love film photography, and I own two vintage minolta cameras which were handed down from my father and grandfather. I also love writing personal pieces, but i'm shy and I don't post many.
I have very few here on deviantART.
An example of a spontaneous photograph of mine.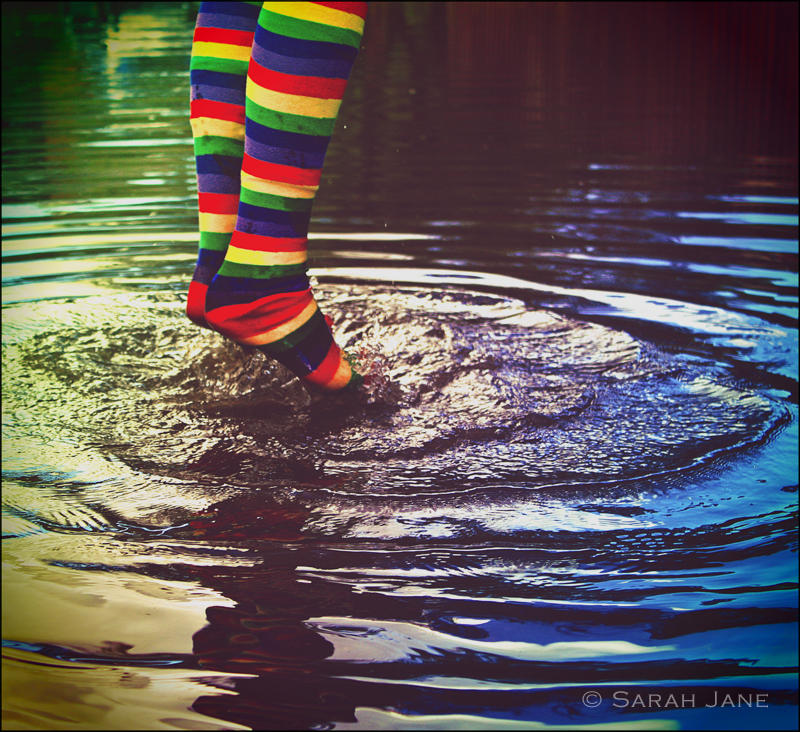 I love expressive portraiture. If I'm going to photograph a person, I want to capture the emotion and energy of them. I want the photograph to reflect who they truly are, their vulnerabilities, etc. I still love photographing people but it doesn't play such a big part of my life anymore. Here are some examples of my past work though!

Being a new watcher of yours this was an interesting read, it's always nice to learn some background info