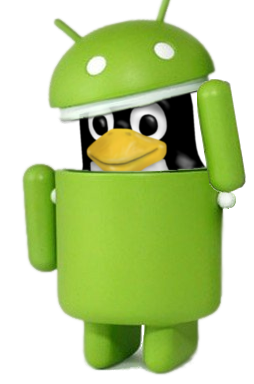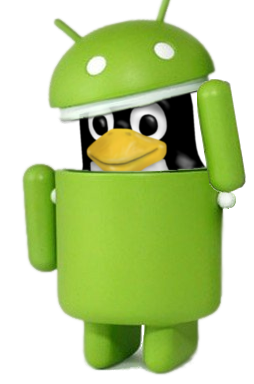 Android and Linux are very tightly related. Android is an open-source operating system created by Google and runs over a Linux kernal. The images I am posting are symbolic of this close relationship.
These files were created as a means to an ends - I wanted a wallpaper with Tux dressed as the Android Robot for my tablet but I couldn't find anything online. I'm making my creations available here for others who may also be searching for an Android-costumed Tux.
I am uploading three separate images: 2 raw images containing an alpha channel to encourage artistic manipulation and a "finished" wallpaper making use of the second raw image in combination with a background image.
As I chose to use Tuxdroid2 in the wallpaper file, it is more finished than Tuxdroid1, I am uploading Tuxdroid1 in case anyone should want a version which includes the Android Robot's original feet.
I should point out that none of the raw images, nor their subjects, were created by me (excluding the text caption) - I merely edited three individual images into a single file to achieve my goal and make no claims of ownership.
Sources:
Tux (copyright held by Larry Ewing, created by The Gimp):
[link]
Android Robot (Copyright held by Google Inc.):
[link]
Iceburg Background Image (credit: unknown Wordpress contributor):
[link]