Wazzup guys!! This is me!





=SOME ARE SAYING THAT I KEEP PUTTING PONIES HERE.
- But do not worry, I am starting to put anything in this DeviantArt, like UnderTale.

=THIS IS MY ACCOUNT.
- So STFU on my posts and PLEASE. I am using bases and sometimes I am not using bases too.



ROGRAMS THAT I'VE BEEN USING.
+Ibis Paint X
-This is a program that I've been using in my Cellphone.

+Medibang Paint
-Both LapTop and Cellphone App.

+PicsArt
-((IDK if there was in web here on my laptop)) Cellphone.

+Phonto
- Cellphone.

+MS Paint.
- STFU if I am using this. REMEMBER, THIS IS ALL WE STARTED.

+Paint Tool Sai
- LapTop.

+Fire Alpaca
-Laptop


=MY FAVORITE ACCOUNTS/ARTISTS










:thumb607801078:








Donate

Hello, My name is Princess Gabrielle D.C Velasco and I am the owner of this page in DeviantArt. You can find my other accounts in: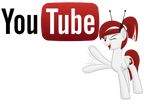 : www.youtube.com/channel/UCKNvm…



:www.wattpad.com/user/PGVelasco…

Snapchat: SiGabyTo_29

More accounts to come!

Art samples: