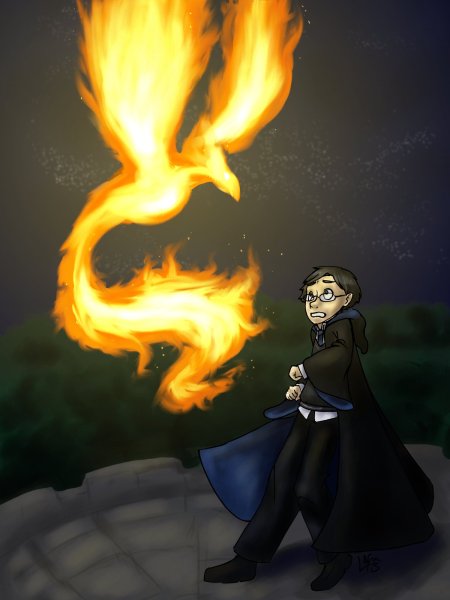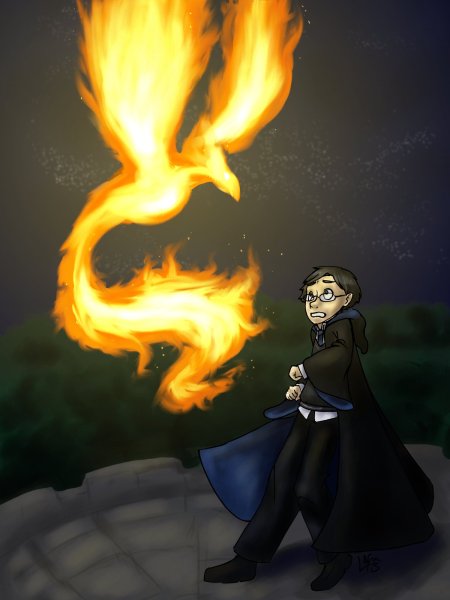 Watch
For Christmas I often let my friends request one drawing each. One of my friends is a huge fan of the HP fan fiction/retelling; Harry Potter and the Methods of Rationality, and she requested a specific scene from it. This was surprisingly fun to do. Even if those trees make me want to murder something.

The boy stood there on the rooftop, his own eyes locked with two points of fire. The stars might have had time to shift in their constellations while he stood there, agonizing over the decision...


...that wouldn't...

...change.


The boy's eyes flickered once to the stars above; and then he looked at the phoenix.


"Not yet," the boy said in a voice hardly audible. "Not yet. There's too much else I have to do...."
Reply

Love the flames and the bird's curvy lines, and Harry's expression is priceless! His face says "yeesh!"

Reply

Reply

Thank you so very much! I love it immensely!

Reply