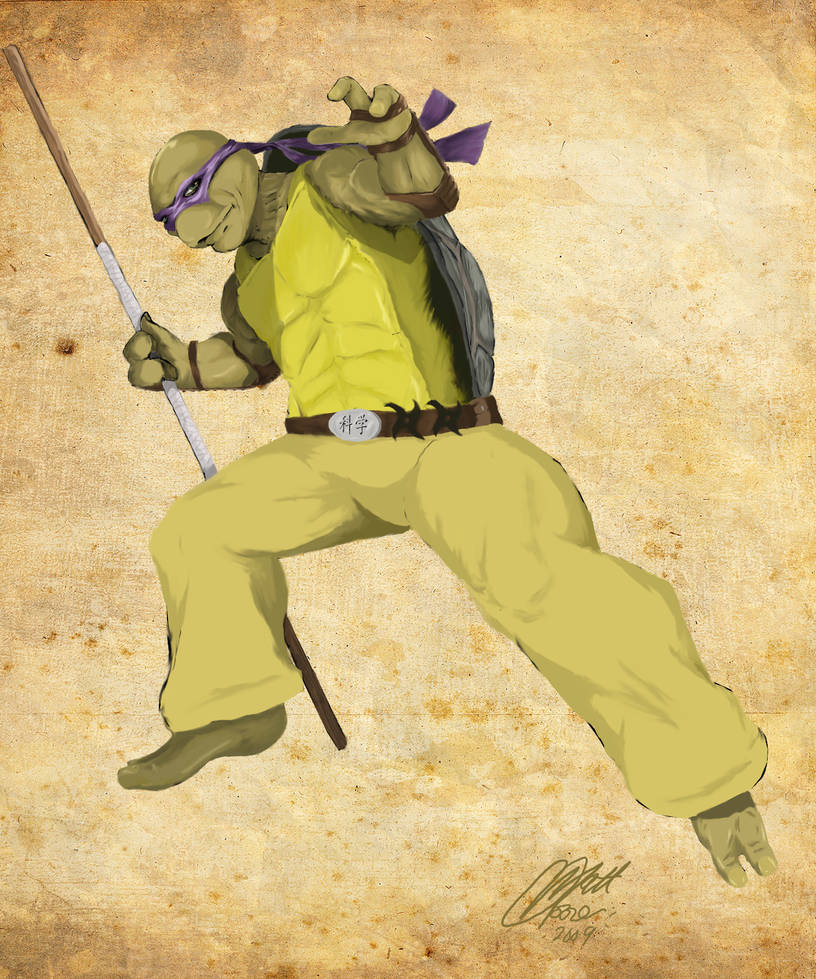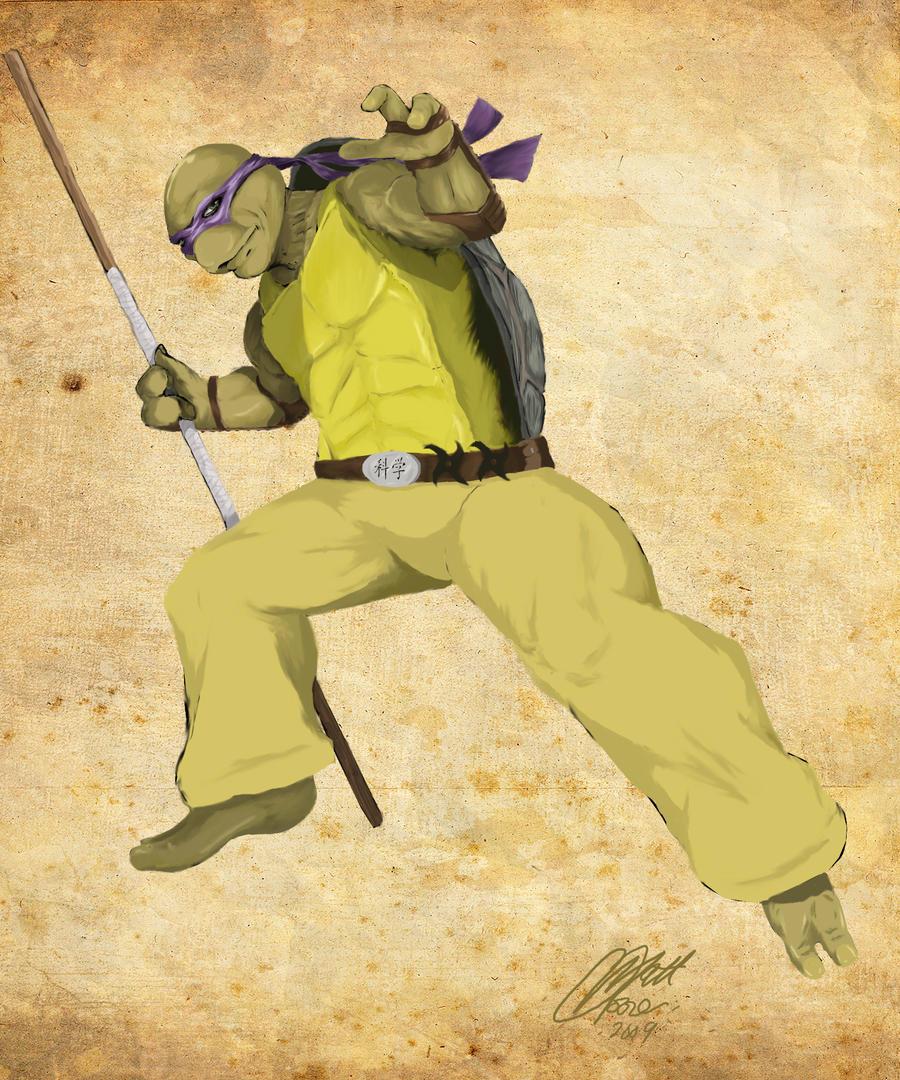 Watch
I first started drawing The Ninja Turtles when I was a child and the Turtles had just made their way to Saturday morning cartoons.
I have been meaning to try my hand at them again in recent years but never found the time or reason to do so until now.

I took some liberty obviously with Donatello's outfit because I wanted to make him look a little bit more ninja, and a little less goofy as the typical naked turtle seen in most incarnations.

The belt buckle says "Science" (I think) in Chinese.