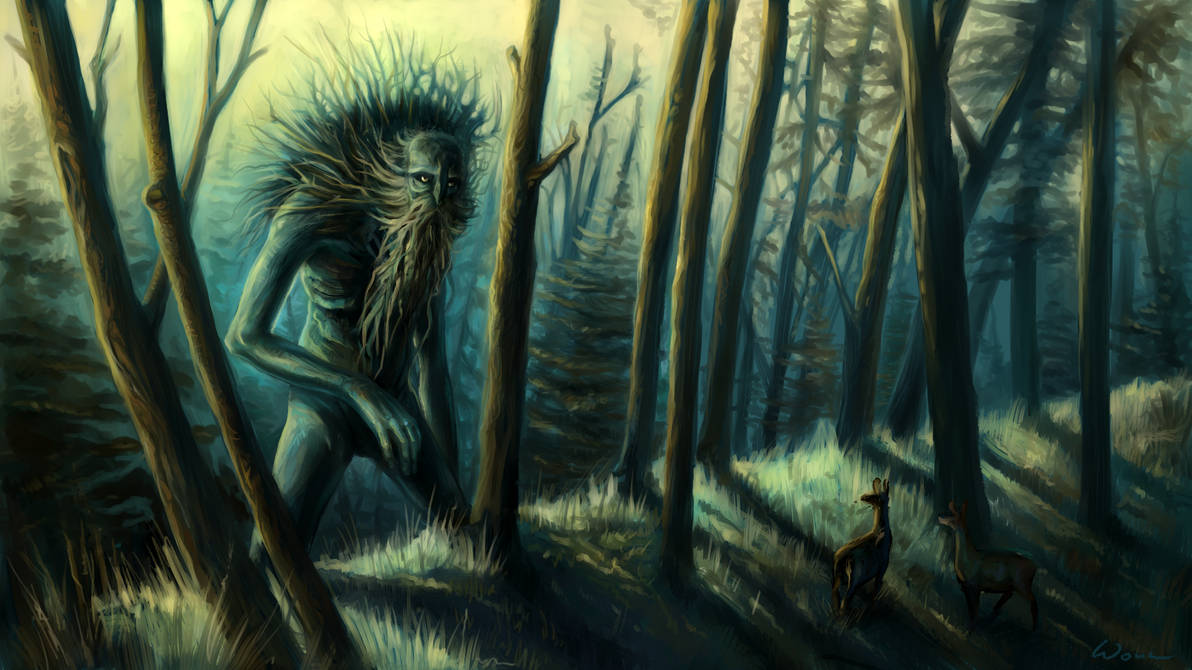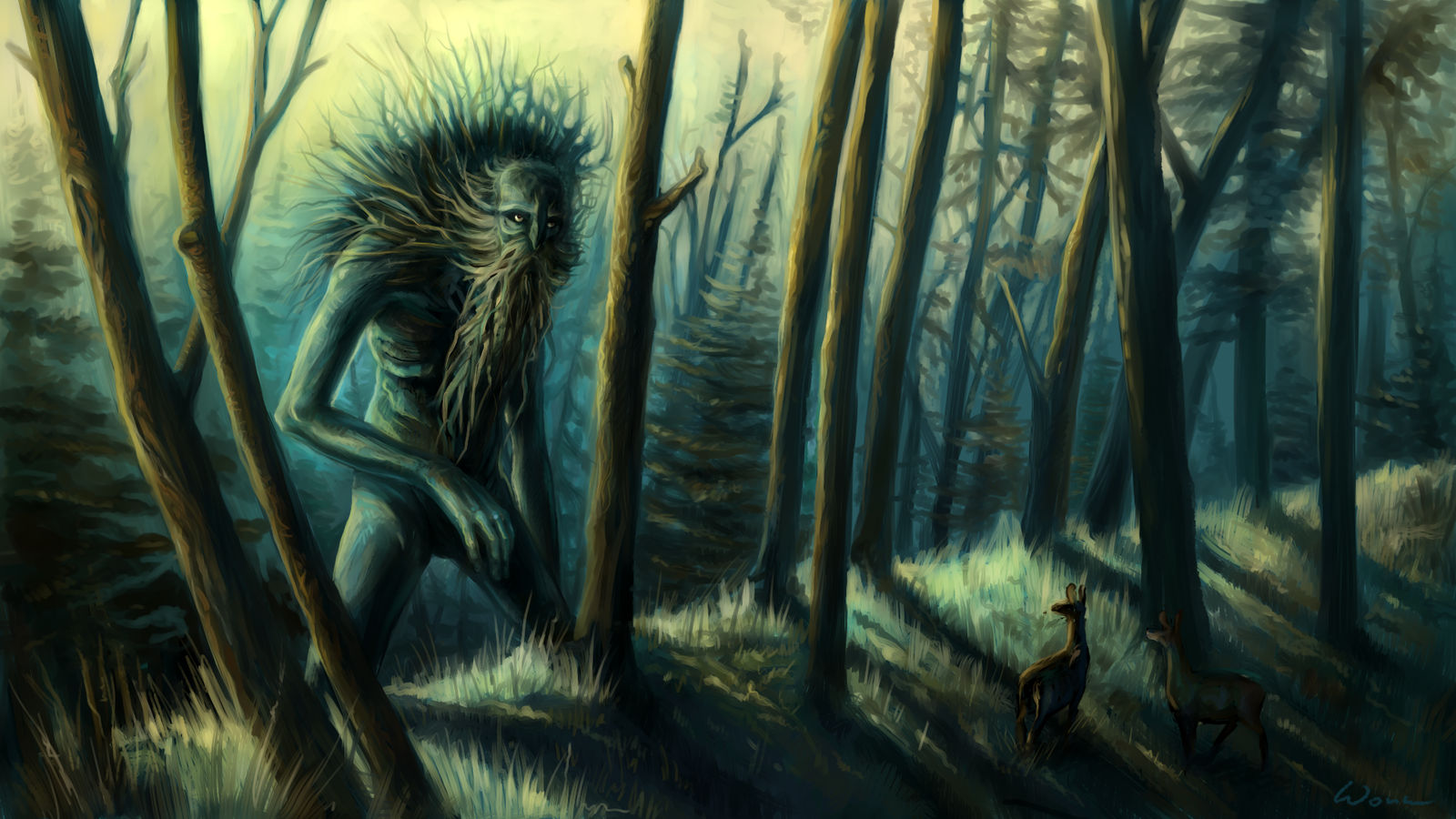 Slavic spirit and protector of forests, Leshy was an elder, well build man with a pale, greenish skin and beard made from grass, moss and twigs and also having fair, piercing eyes. He could not only change into animals and trick people to get lost in the woods if they were damaging Leshy's property, he could also change his size accordingly to the height of trees and plants. He could be as high as the highest tree and as small as a blade of grass. For some reason sometimes he was wearing boots - right boot on left foot and left boot on right.

this is absolutely incredible
Reply

This is awesome. Would you mind if I used it for a book teaser trailer I'm putting together for my book I'm publishing? I'll put credits at the end. I'm not making any money off of the trailer (not monetizing or anything) and I would use it for this one trailer only, nothing more. I hope that's not offensive to ask.
Reply

Reply

I love ow the colours add to the mood of this work! amazing I must say

Reply

Hello
My name is Sergi. I am from Barcelona. I have a blog about myths and legends. I put your amazing work in my blog.
I hope you agree. I put your deviantart address.
Thanks
www.sergismite.blogspot.com.es…
Reply

Świetne, zasługuje na zdecydowanie więcej favów

Reply

Świetny Leszy, chciałbym zobaczyć jak byś narysowała Radogosta

Reply

Dziękuję ślicznie! Może w wolnym czasie i kiedy poszukam informacji na jego temat? Się zobaczy

Reply

Weżor zyje!
I do tego wstawia super arty

Reply

Light here is amazing, you almost feel the cool warmth of the weak sun. Or maybe i'm wrong

Colors are awesome to. Great job!!
Reply