Here's a character from about a million years ago that I've dredged up out of the grave for the sake of Descent: RPG, where he'll make a reappearance. This is just a sketch, but maybe I'll finish this illustration up at some point in the near future, as I feel it has potential.
Thanks to everyone who has been leaving me warm comments lately, I love you guys.
Other Stuff: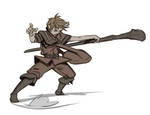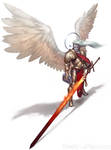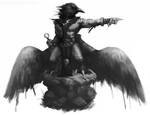 Image size
2550x3300px 2.65 MB
IMAGE DETAILS
Software
Adobe Photoshop CS6 (Windows)

Thanks, I like to think I'm not too shabby with anatomy.