Channel art I made for one of my good friends,
Malcolm Rose
, who just so happens to be among the best
DCSS
players in the world (he holds the world record win-streak as of this writing). The painting is, as the title suggests, of a Gnoll Wizard who is worshipping the god Ashenzari (you can see the shrine he's standing on). I suggest you check out the game, it's quite fun and it's free and available to play via web browser.
Other Stuff: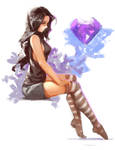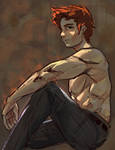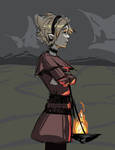 www.WestlyLaFleur.com


ArtStation

Discord

Facebook

Instagram

Patreon

Pinterest

Reddit
Tumblr

Twitch

Twitter

YouTube
Image details
Image size
3078x3078px 2.5 MB