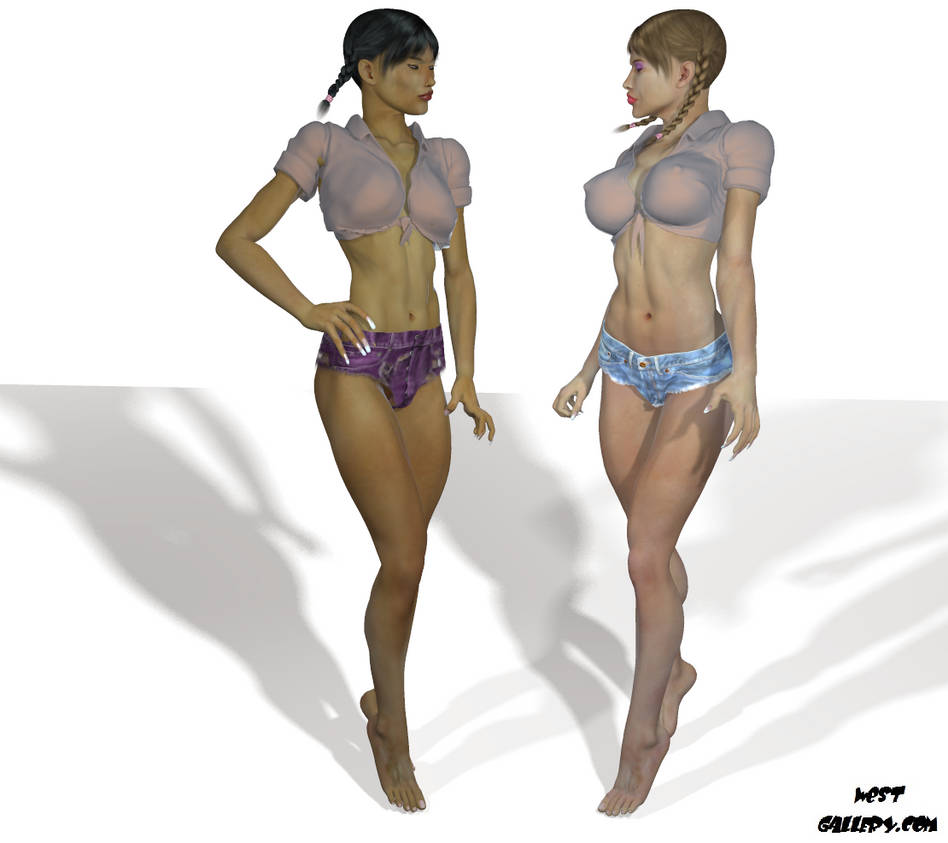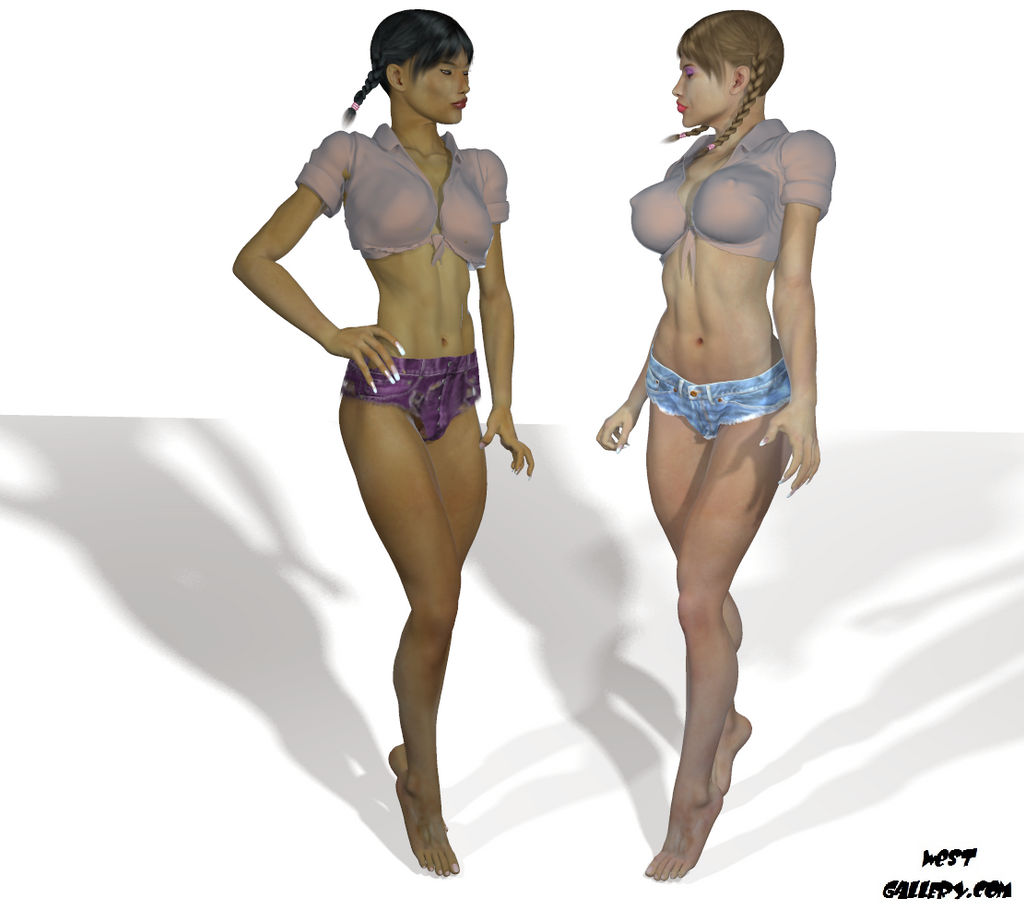 Watch
This never ending series is of the encounter these two have over and over again as they are abducted by YOU, the Alien being that makes them catfight or sexfight or f fight any way YOU wish.

Guys any site where u can see the entire series of sexfight comics
Reply

Your work is truly amazing!
Reply

Wow - they look like well train female mma-fighters - very sexy! Surely they are able to put on some swift, hard and devesting kicks, elbow-blows, and punches into the face and on the boobs in addition to the classical catfighting style!

This sexy young and sporty women do realy love to boost their sweaty, hot and very physical full contact pleasure form uninhibitated and moist lesbian fun to brave, fiece and bloodythrusty catfight sports in front of a cheering and paying audiance. They realy enjoy all phases of their alluring, brutal, merciless and bloody adult entertainment. Started with brief introducing and insulting each other, stripping as provoking as possible for the men and women to watch, touching, kissing and fondling each other to get turned on - especially between the leges and then slidely becoming eager to hurt the other nacked woman's soft skin by long, deph, painfull and bleeding scratches. At the beginning both the nude beauties are injuring each other slowly while looking deeph and straight into the other's eyes and now and that putting their blood stained nails onto their own tongue or even onto the other ones tongue. Actaully both the young female want to harm the other one bloody and both do realy want to get harmed the same way up to a certain limit. It may occur that they stop their violant clutch to show off with their fesh and bleeding scraps sexy and honourful at the sight of the cheering and acclaiming men and women. Especially the women in the audiance are getting turned on when watch this and starting to take thier tops off to display as their nipples are getting stiff. Of cause the catfighters will not only reach this limit but they realy want to exceed it to turn the controlled mayham into uncontrolled and unrestrained dirty no-ruel brawling. That why they are going to the gym as often as possible to have brutal, most hazardous and bloody female dogfighting at very close conditions in the total nude just to appear naked and sexy on stage, to be adored, to get fast money, to be most brutal and vulnerable at once when feeling excited by this merciless sports fighting. Futher more the use of their nails is by far not enough for them as they realy longing to bit the other woman also. When the defeated woman gets defenceless after a long and fair match the suproire woman prefers to get her teeth into on of the other's boobs while gouge with her sharp nails between the other's nacked leges. First of all the meanwhile topless or even fully nude females in the audience are clamorring and demanding for the snap off of a nipple. The managemant grants an extra bouns to the winner in any case if the women in the audiance get to see what they want to see. That why not only a few sexy catfighter do have only one nipple left. But that is rated as a sign of detemination, braveness and real catfighting passion and women with boobs like this are hired more frequently and are rewarded higher.

Women like these two dream in some of their wet dreams about killing the other woman well deserved and delightful after long, hard, bloody and painful fighting with their sheer hands when lying on top of them boobs on boobs by choking then to death while watching into her face. So they feel cool about discussing free and easy in advance to have a fully agreed homicide as final. The management likes to refond such a fully intended kill on stage not only to enterain the audience but to make them running mad, to boost the rat of bets and increase the fame of the show. If the nacked catfighter get their will confirmed to procced until death they becoming more eager to fight as ever before and the thill to kill or to get killed as actor in a sexy adult sports show makes them moist between the legs and most agressive by heart. That leads to high determinant, hazardous, brave and blue rare catfighting until one performs a joyful rub out on the other one.

Female mma-fighter are wellcome at the catfights too because they may grant some very brutal and bloodsputtering events by kicks and bits from a little greater distance to the very close catfighting. Catfighting is realy attracting to female mma-fighter which wants to appear fully nacked, which wants to hit and be hit at any part of the nude body and which wants have some great adrinaline rush as protection gear like mouthpiece or gloves would hinder to bit or to scratch. So matches with outstanding sensation like a broken noise, some knocked out teeth, a broken jaw or even broken knuckles are expected be the audience, be the management and be the eager and sexy nacked female fighter. Of cause the women can hardly stand the thill to take part in such brutal and dangerous fights to finsh an other nacked young woman off once and for all - in general just for fun - and to get not finshed off themselfs, of cause. The only action which is restricted by the management is eye gouging because it ends a match at once....
Reply

You ain't beating around the bush with that title

Can't wait for these beauties to have a go at each other! I'd love to see them fight a round with super powers

That would be so awesome!
Reply