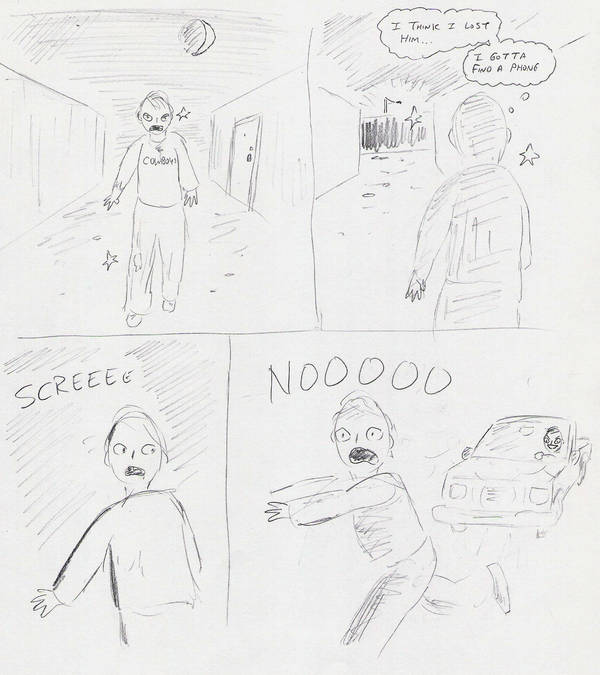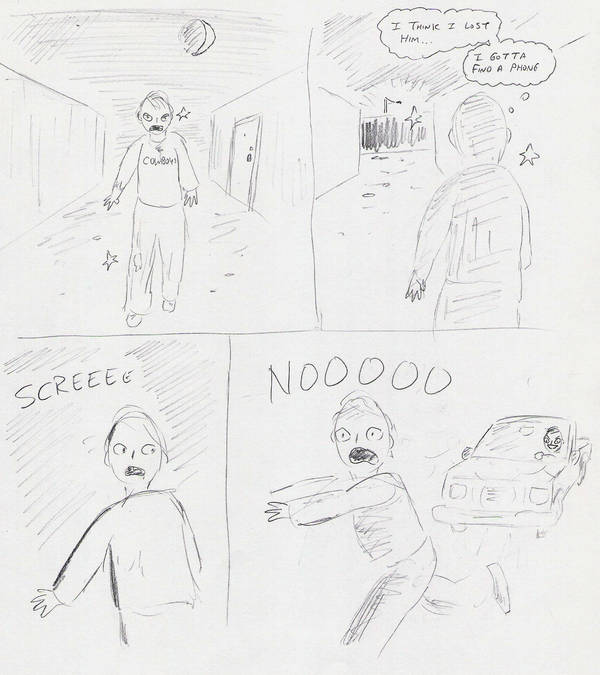 Watch
This is supposed to be down a commercial alley way.
It appears things did not go as planned for the three boys who showed up to torment Tyler.
Tyler 31
[link]

I must say Tyler's coming out a sweet badass!

...still, why do I have this strange impression things will turn suddenly too bad for him not much into the future? ...just a bad omen, I guess.

Reply

>8DDD X'DDD Love the lighting in panel number four! It really feels believable that something bright is right behind the turd! 8D X'D
Reply