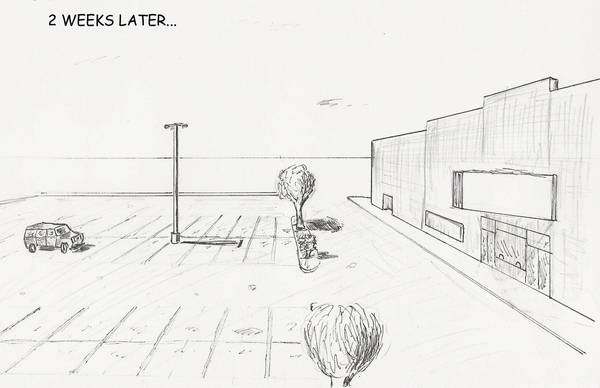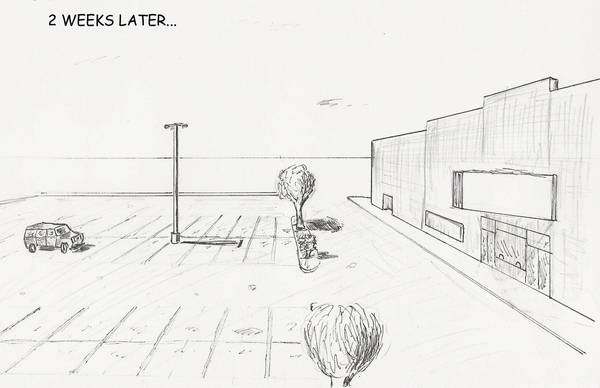 Watch
I originally inked "2 weeks later" on top, but the scanner didn't "get it", and I didn't notice it until after I approved the scan, so Mr fancy Pants decided to try to use Photoshop elements 4 for purposes other than printing...
I intentionally simplified the building, which is based on the actual theatre I work it, as well as made a parking lot which is WAY to small for local codes (1 parking space for 3 seats in theatre.)
Pictures of my theatre exist on the net in the Cinematour site, but these were taken before the retrofit and remodel in 2005.
[link]
The next page will be the conclusion for Meaghan Kills.
[link]

Awesome location shot, must have been quite... "worky"? Is that a word?
Reply

I don't recall it taking very long to draw...
One point perspective. I even lined up the parking space lines to it...
Thanks for faving this!
Reply

And still I'm never with my head in place to even think of setting a point for the perspective. I mostly just rely on my good sense... XP
Reply

Wow! Awesome job, Westbrook!

Reply

The one-point perspective drawing, or the working link to Movies 16's Cinematour page?
Reply