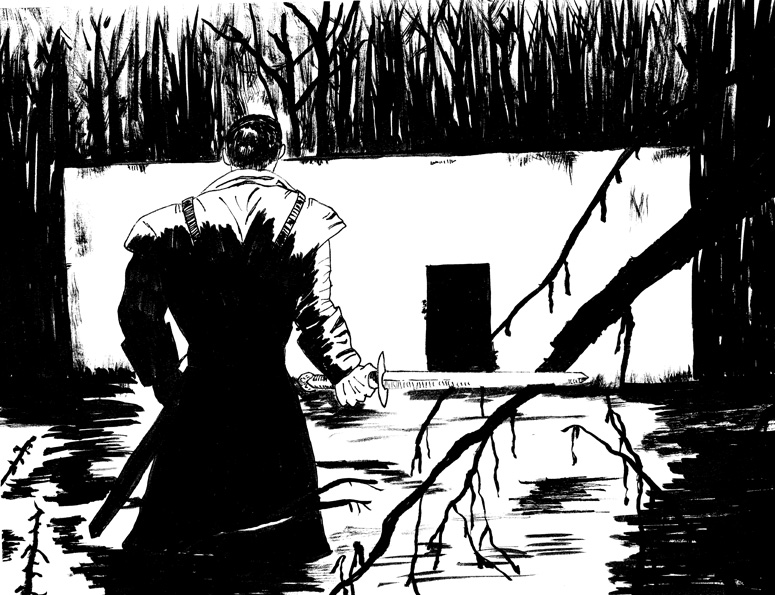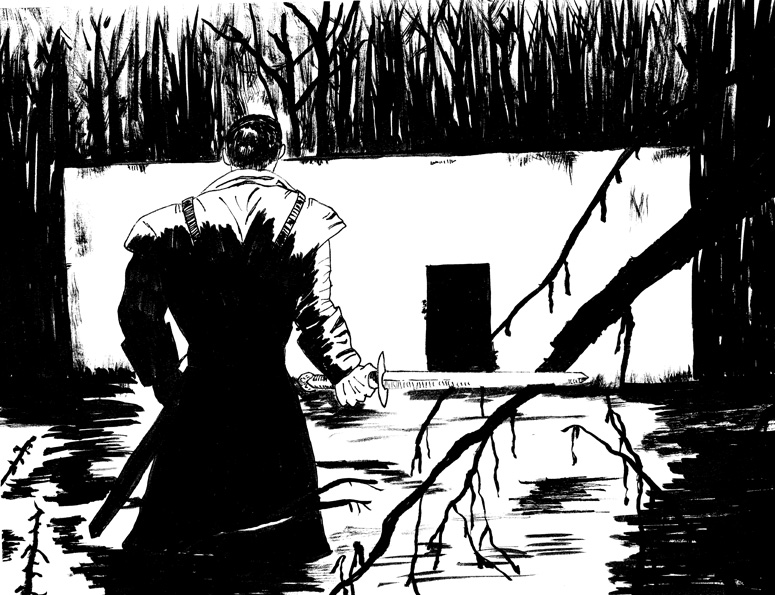 Watch
I did this pencil / ink illustration based on a scene from one of my favorite horror flicks from this decade, Sauna.

I discovered this haunting little gem a couple of years ago while reading a couple of Best Horror Movies of lists. While the premise doesn't sound necessarily scary or even that interesting, this movie just reeks of dread.

Set in 1595, two brothers are assigned the task to mark the border between Finland and Russia. The eldest brother fought in the war between Sweden and Russia. As a result, he's a heartless killer, willing to kill anyone who he sees as a threat to himself or his brother. His brother is more scholarly but loses his innocence when he and his brother leave a young girl to die alone on a farm after the elder brother kills her father. Days later, the two brothers discover a small village and with it, a sauna in the middle of an isolated swamp.

Like I said, the plot doesn't sound very interesting. It is a slow burn as it peels back layer-after-layer of what is truly happening to the two brothers till it reaches its gut-punch of an ending. I guarantee this movie will stick with you long after watching it.