---

Every month we select one member to be exposed on the homepage of the group and we will do a special feature and a short interview.
Set of amazing photo manipulations and
short interview by talented
artist kuschelirmel
from
Germany.





---
1. First of all we would like to thank you for taking the time to provide The-Imaginarium with this interview.
Please tell us more about your Art and what made you become an Digital Artist ?
I was always doing something creative in one way or another, be it painting silk scarfs (that was all the rage in the 90s - don't judge me ), folding origami or writing my own stories (that seldom had an ending, but hey, still fun).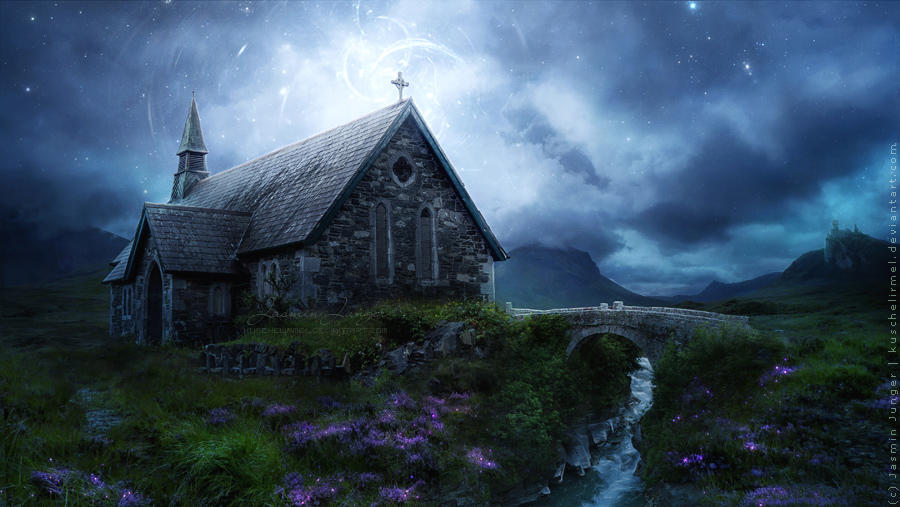 I was active in a German writer's forum around 2001/2 which was also when I moved out to go to university. That in turn meant a lot of time for experiments and I was trying to learn to code HTML - first just to be able to use all the codes inside the forum, then expanding to trying to code my own website.


And for a website, you need decent graphics... that''s how I got into Photoshop and I got hooked. The biggest revelation though was finding dA and realizing that I could create manips without them having to have a purpose (such as being a wallpaper, website header, signature or avatar).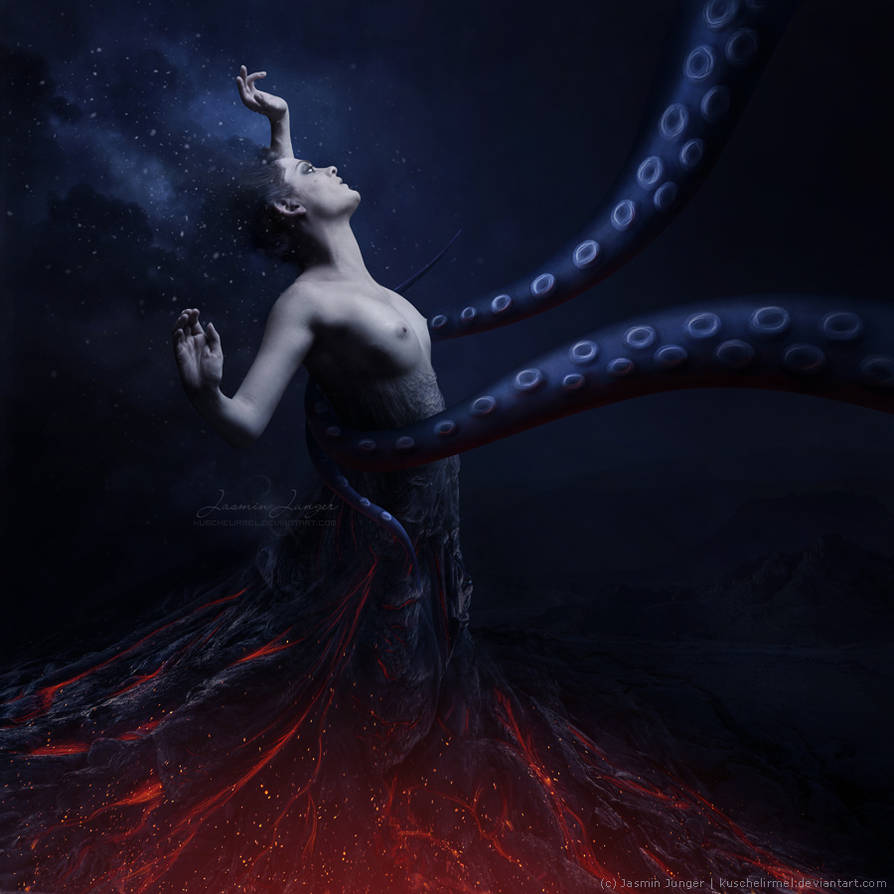 Since then it has taken a life of its own and even though there are times when I am not active as much as I'd like (I work full time as an engineer), I always get back to it. Art is my outlet, my way of losing myself on a Sunday afternoon and just doing what I like. And what I like are bold colours and surreal scenes.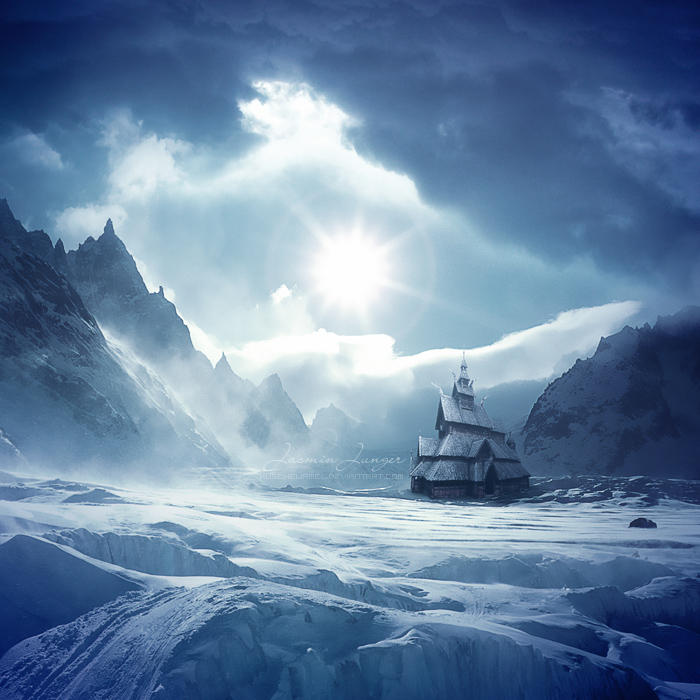 By the way, I have been asked on a few occassions why I am not a professional digital artist. The answer is simple: I do not like to work to client specifications. It frustrates me when they want something that clashes with my sense of aesthetics (which is why I'm an engineer - there is not so much room for preference in engineering, it works better or worse or not at all).


And I always hated the money side of it since it is so hard to put a price on art. Sure it needs to be enough to pay the bills, but there are so many out there who will work for nothing for whatever reason that it is a tedious affair. So for me it was always clear it would stay a hobby.


---
2. Where does your inspiration come from? How do you come up with the ideas?







Oh inspiration... that kinda hits or it doesn't. I see a movie or another deviation and maybe from that an idea will form. Maybe I go through stock and see something I just have to use. And then I go into Photoshop and it all comes together - or I fiddle for hours and it still won't... I have stopped trying to force it a good while ago, but I also forbid myself to think like "oh well, last week it didn't work out, it won't this week either, so I'll just not start at all".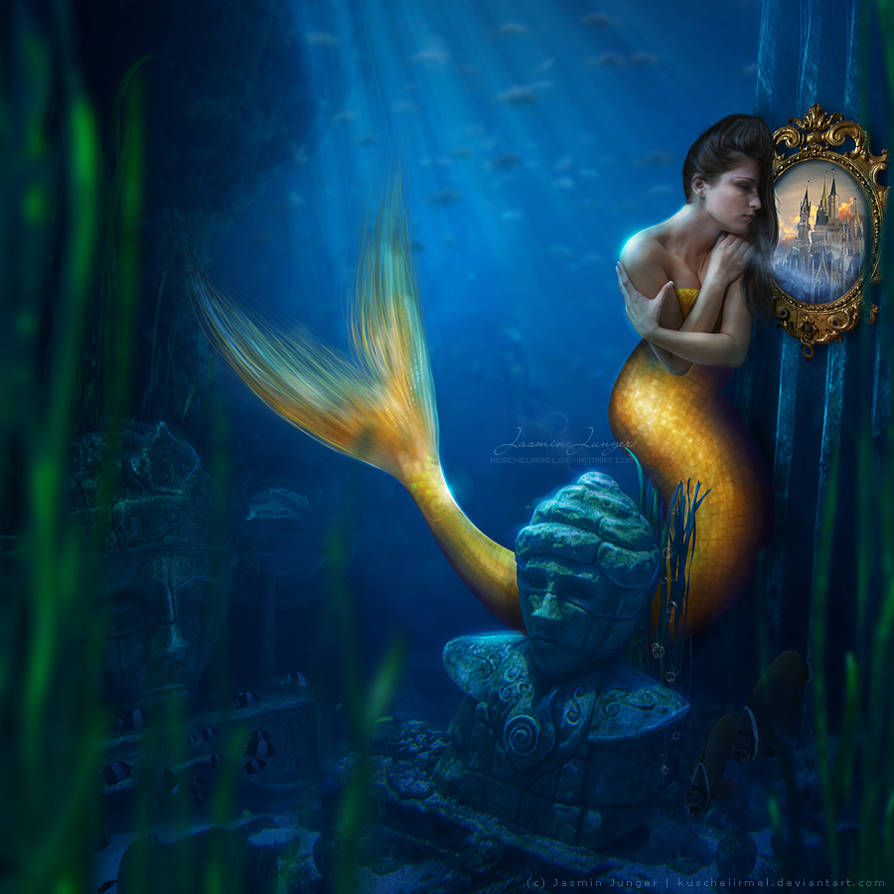 ---
3. How did you develop your style and how would you describe it?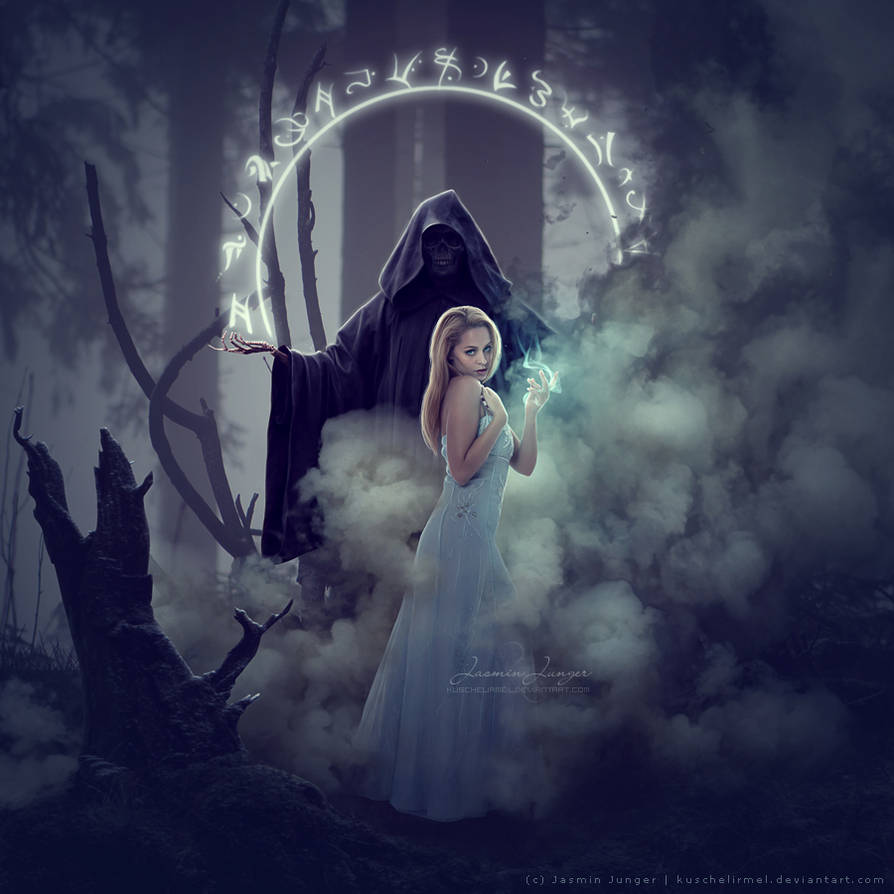 When I started out I used to be super frustrated that I could not replicate some effect / style or other I had seen, not even with a tutorial to guide me. It would not look bad (most of the time anyway), but it always looked like I had done it, not quite like the thing I was aiming for. At some point I realized: that must be it, my own style

Whatever that is

If you were to force me to describe it, I'd say bold colours, lots of glowy lights.
---
4. Thank you very much for the interview. As a final word, do you have any advices for Beginners Artists ?
Don't think you know everything, there's always something new to learn. And don't be a dick when asking for criticism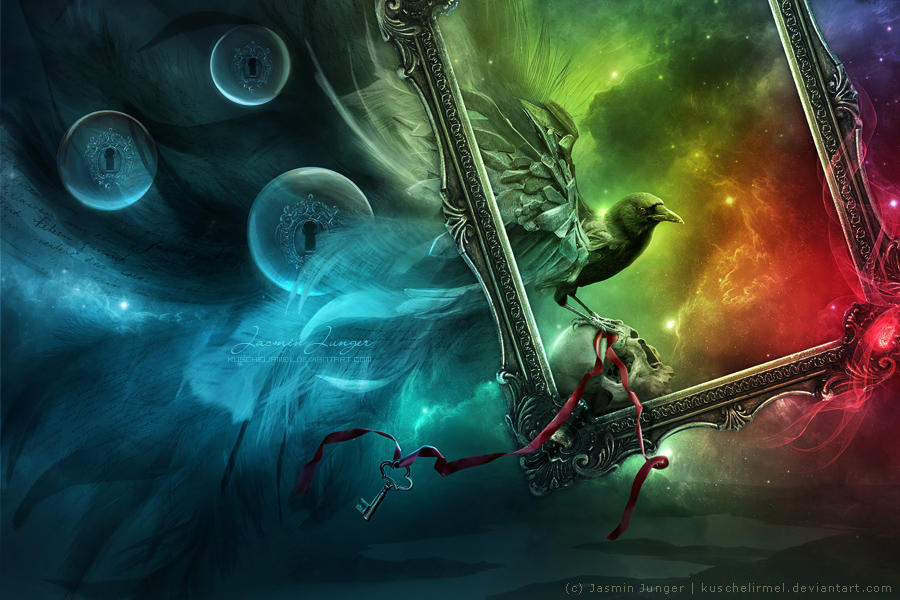 Most beginners do want to hear what they can do better and in the very beginning, they soak up the advice like a sponge. They make huge progress and come to a point where they see themselves no longer as a beginner, but an intermediate artist. That is all fine and good, but often, a lot of ego comes with that making them react strongly to criticism (even if they've asked for it).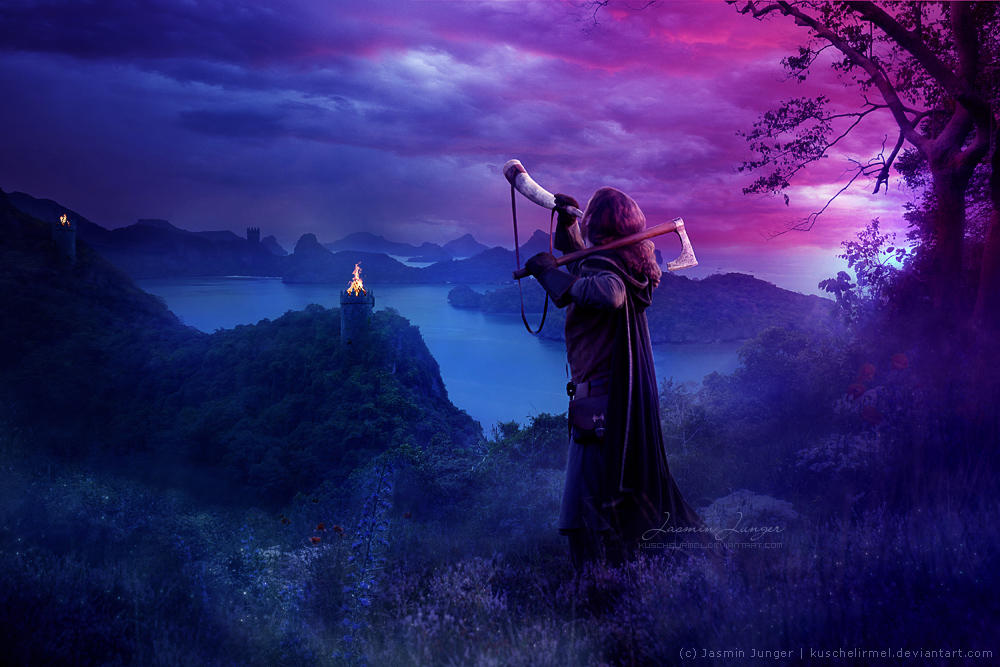 Most advanced manipulators are happy to give pointers when asked, but from experience I know that a lot of us have been burned before because the person requesting the critique started making a scene because they thought the critique was too harsh / untrue / whatever. So we often stop giving critique to strangers.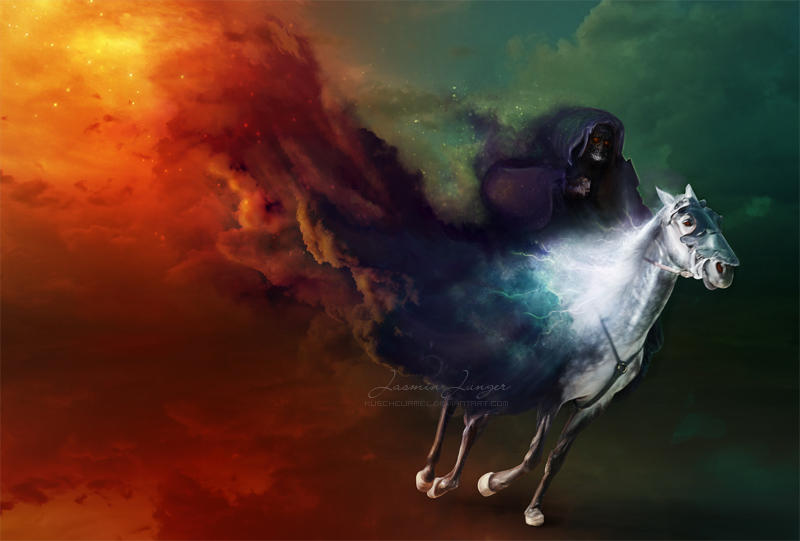 On a lighter note: don't let the fact that stuff won't turn out the way you imagined stop you! It may not turn out the way you thought, doesn't mean it's bad. And even if it is not what you wanted, it is still good practice.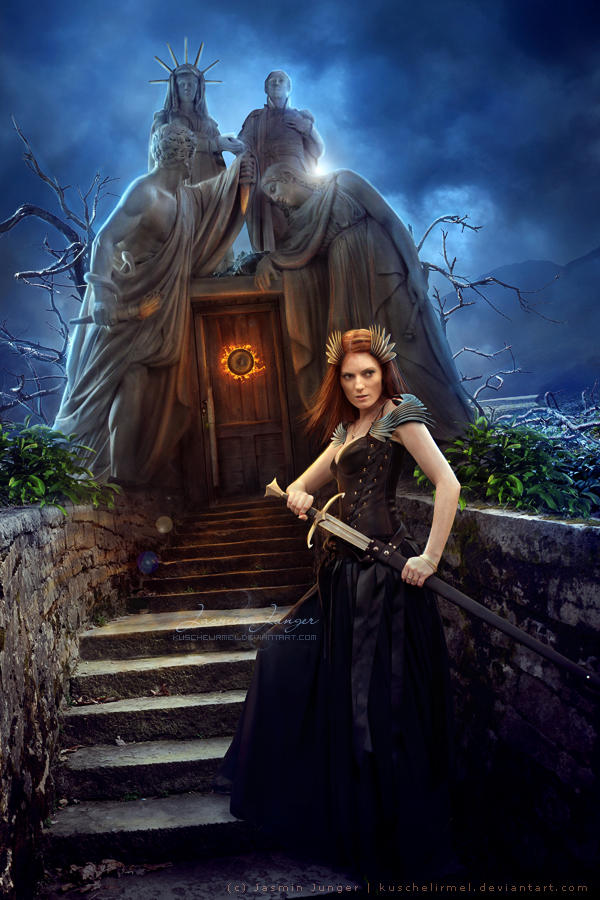 But without critique, we don't grow and those throwing a fit about some wording they don't like will get stuck on intermediate level. If they want that, fine, but then they may want to be honest enough not to ask for critiques in the first place. Btw, you do not have to do anything a critique suggests at all. You can simply say "thank you, I will keep it in mind" instead of going off like that. And it's also fine to say "I do not want critique on this" - sometimes we know ourselves that it has some flaws and don't need others to point them out. Not everything has to be perfect.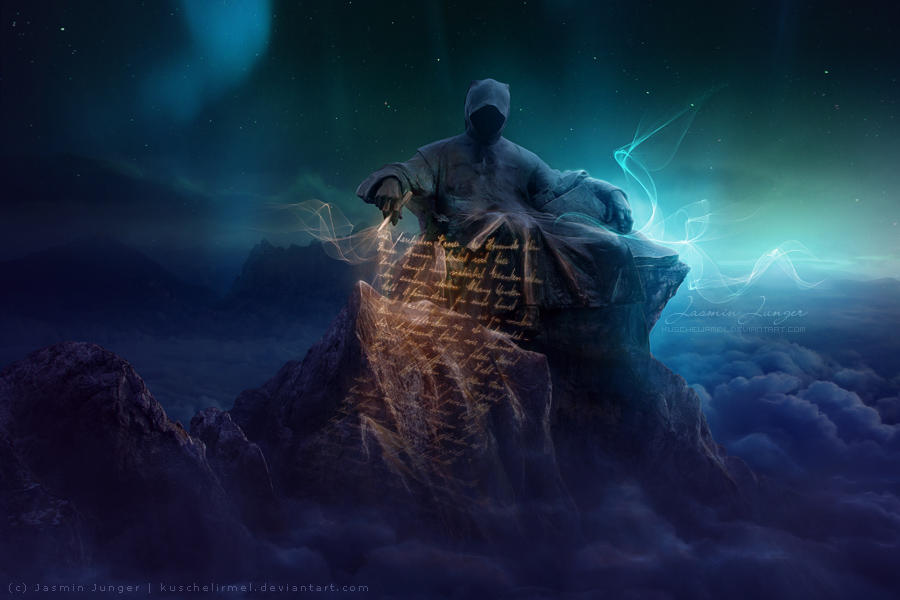 ---
Stocks
Visit
her Stock
account kuschelirmel-stock and find
some good
stocks.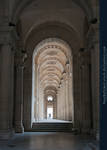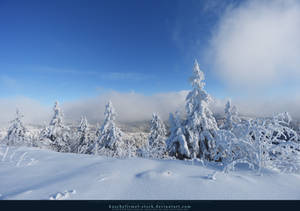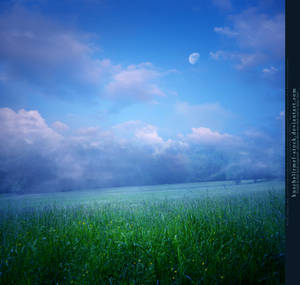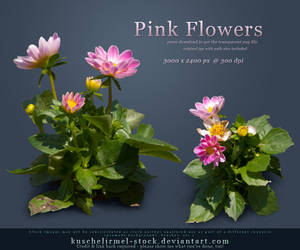 ---


ErikShoemaker
|
Mihaela V
|
Lilia Osipova
|
Anne Wipf
|
Black b-o-x
|
kimsol
|
Rowye
|
LadyEvilArts
|
Nikkayla
|
Elena Dudina
|
GirlCanSmile
|
Madink
---