Every month we select one member to be exposed on the homepage of the group and we will do a special feature and a short interview.
Set of amazing photo manipulations and
short interview by talented
Nikkayla Green
artist from
Australia.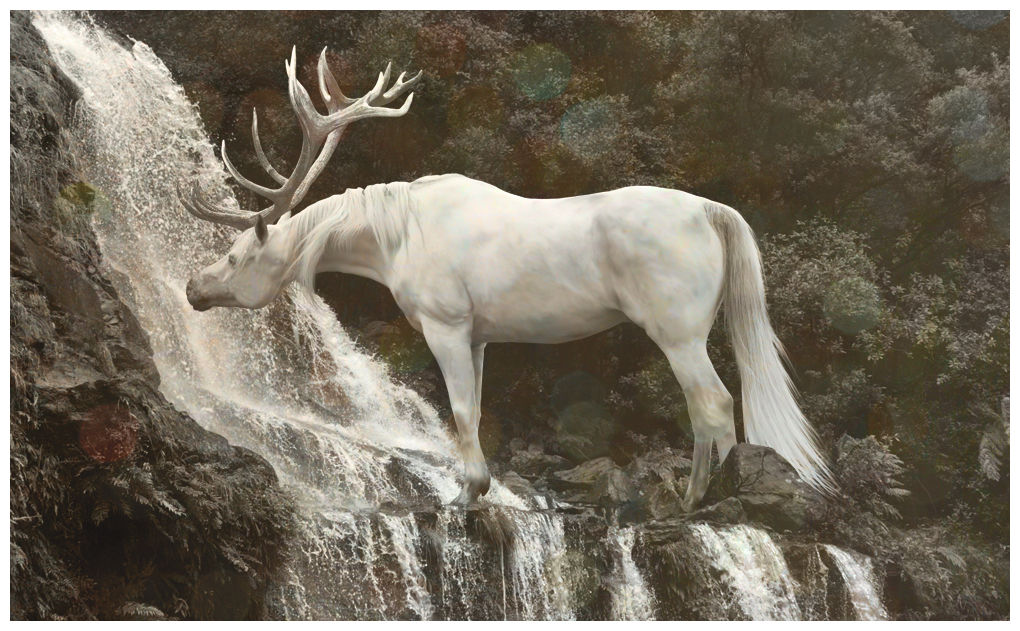 1. Can you give us a little insight as to what goes on in your mind when you create your pieces?
Where do your ideas stem from?



Ideas and my mind tend to not get along very well, but at times I get a picture of what I want and I try to first create the landscape – with the wide range of poses and being able to change the subject of the image around to however I need it to be, the landscape becomes the most important part of the creating process from me. If I don't have any idea, I take images I like to look at and try to put them together. I rarely work from a sketch or a base, I simply let the images come together as I like to see them.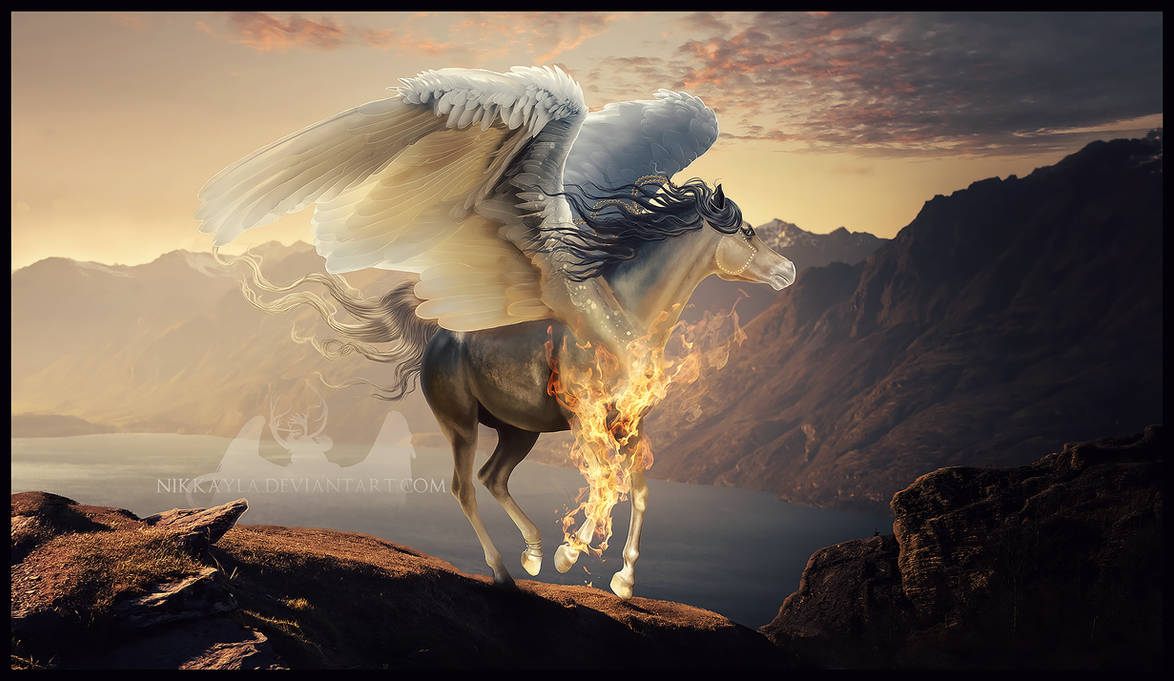 A lot of my working with
light
and
dark
and contrast was inspired in 2010 by the movie
Avatar.
The world in there blew me away entirely, absolutely gorgeous and the lighting was superb. It pushed me the most of anything, to learn how to work better with colors and push myself outside of my comfort zone.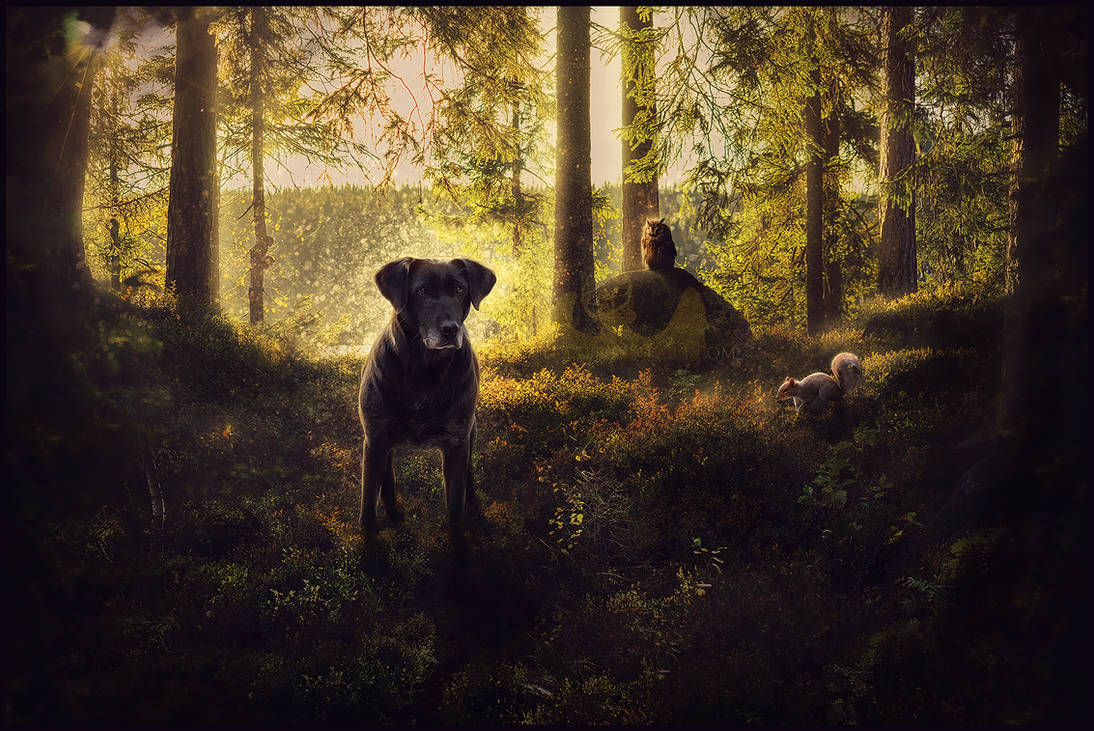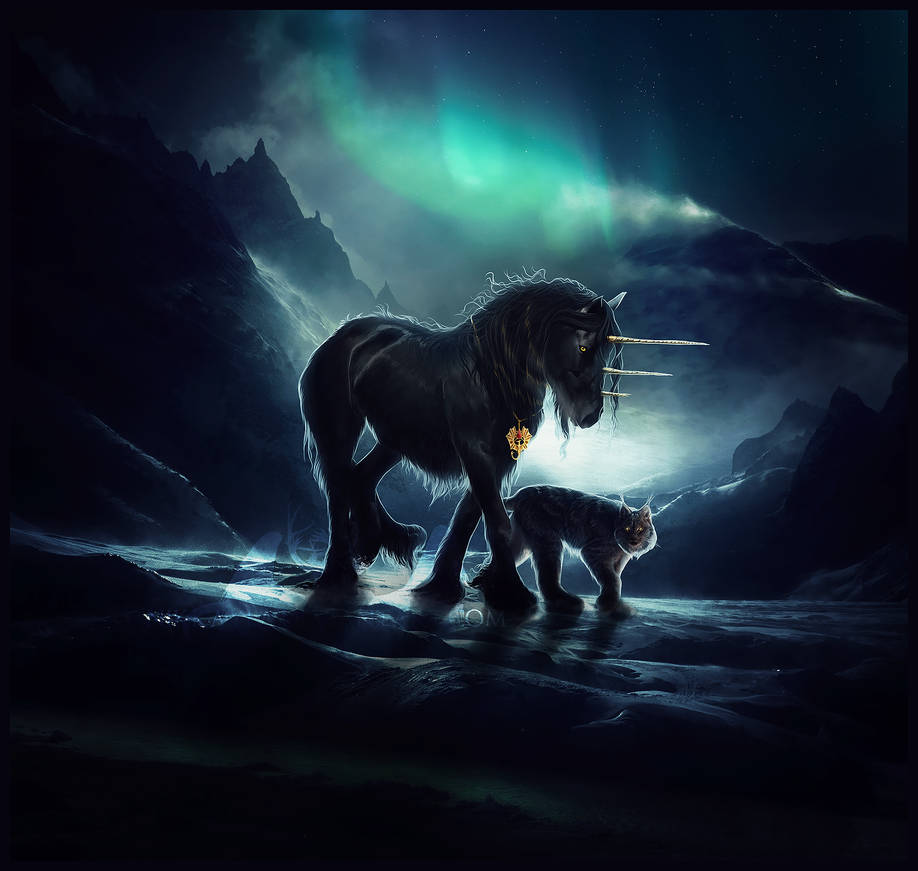 I am often inspired by nature as well; I adore to sit in front of a storm and watch it roll in the most. I also tend to be given ideas from music and the imagery that it conveys to me, especially as I'm browsing stock – having a good music, or something playing on Netflix is a fantastic part of working. I can't do art without something playing!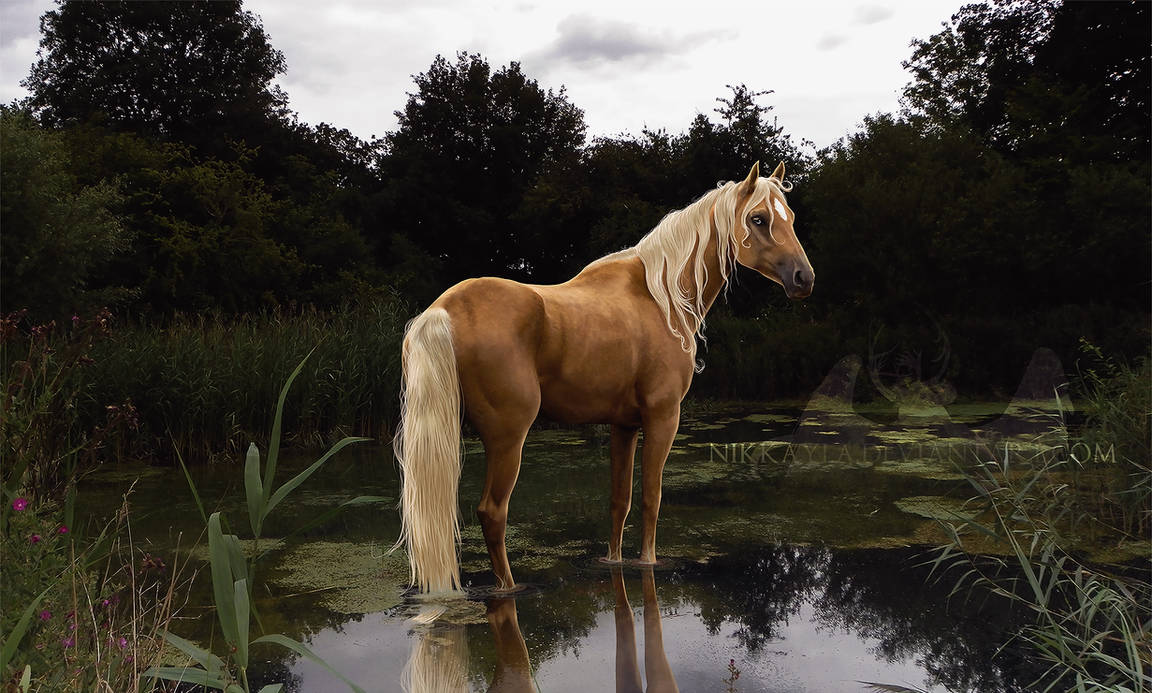 2. Which of your pieces are you most fond of and can you tell us a little about them?
For pieces… it was tough to pick of those I was most fond of, as I am fond of the discoveries I made during the making of several of them, but…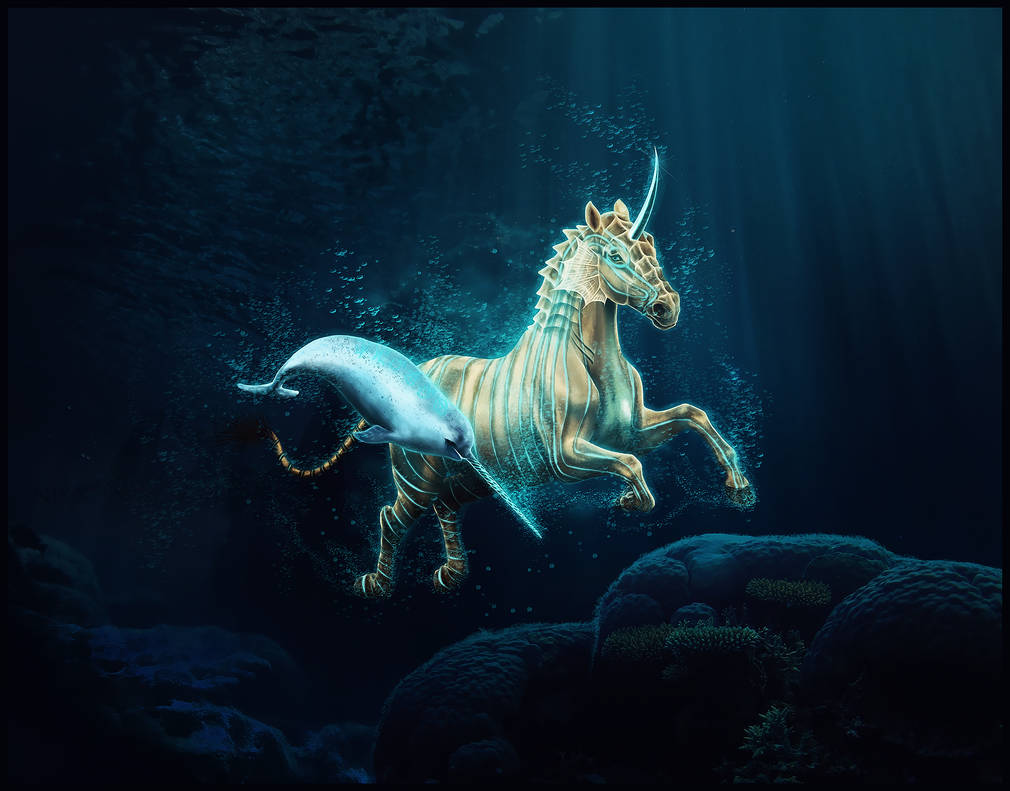 The second
was also a pushing out of comfort zone level, I had no idea how I was going to represent this character, but a set of new brushes and playing with lighting really helped. Plus Skyrim is a fantastic inspiration for me.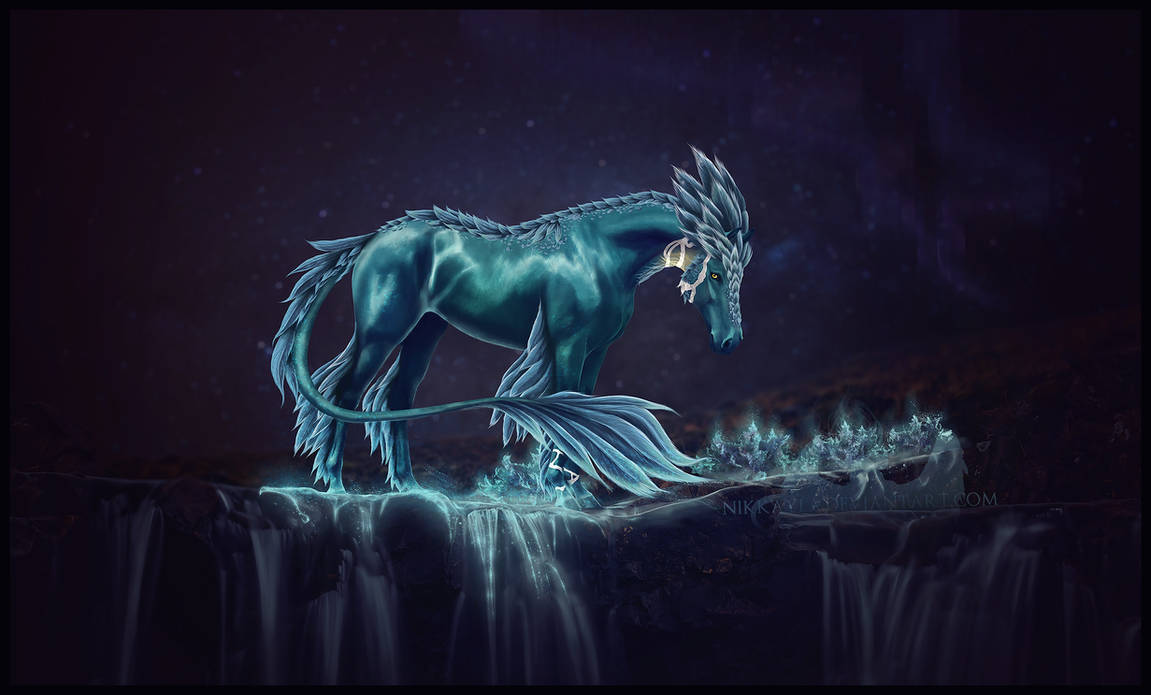 The last
one holds the deepest fondness in my heart purely for the meaning behind it.
I was inspired first to do something with stars and those dancing and celebrating life below in the water, by the music of
'To The Stars'
from
Dragonheart.
I picked the horse in the sky for a reason – he was laid to rest a few years ago, and this was my way of saying goodbye to him, by setting him free into the stars.
The first
was a commission by
acsmitty
and I was a little terrified about doing her design for her, as I hadn't ever tried anything quite like it! But pushing out of one's comfort zone is always a little intimidating and it is fantastic when there is payoff for it, and I was very happy with this one; the narwhal I had to draw as there is very little actual narwhal stock, none whole body I could find!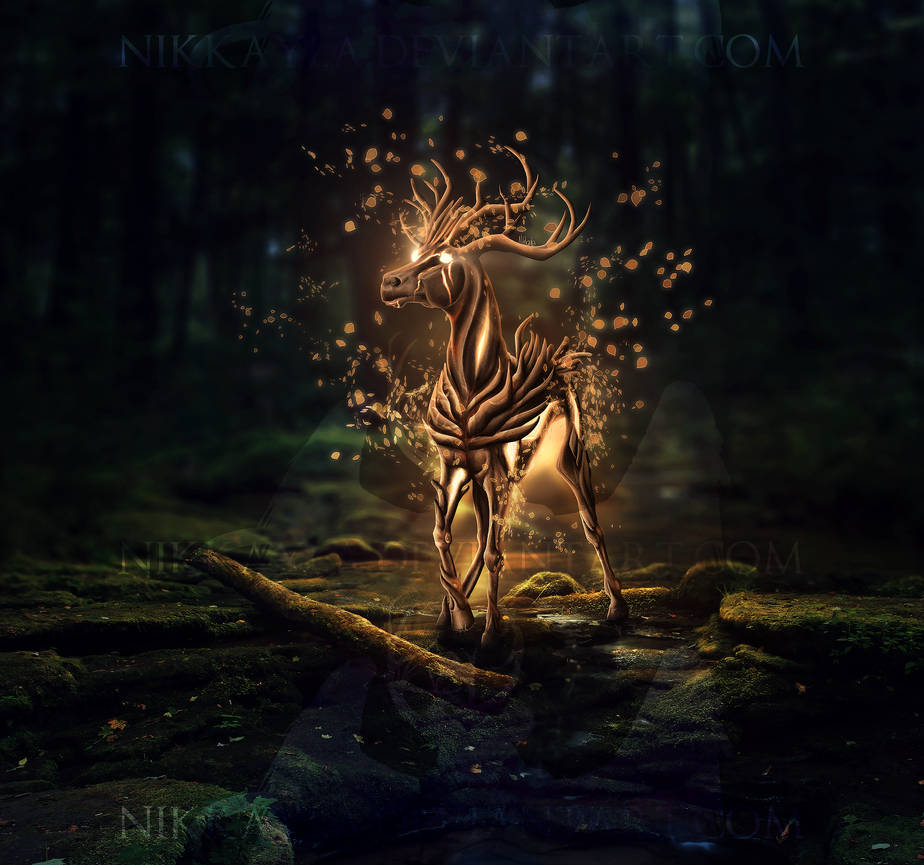 The third
was the first in the line of beginning to do challenging art. I had never tried doing feathers before. This is a character who belongs to a friend of mine
russellskiy
who we had designed together, and when it came to doing some art of him, it was an interesting learning curve for me.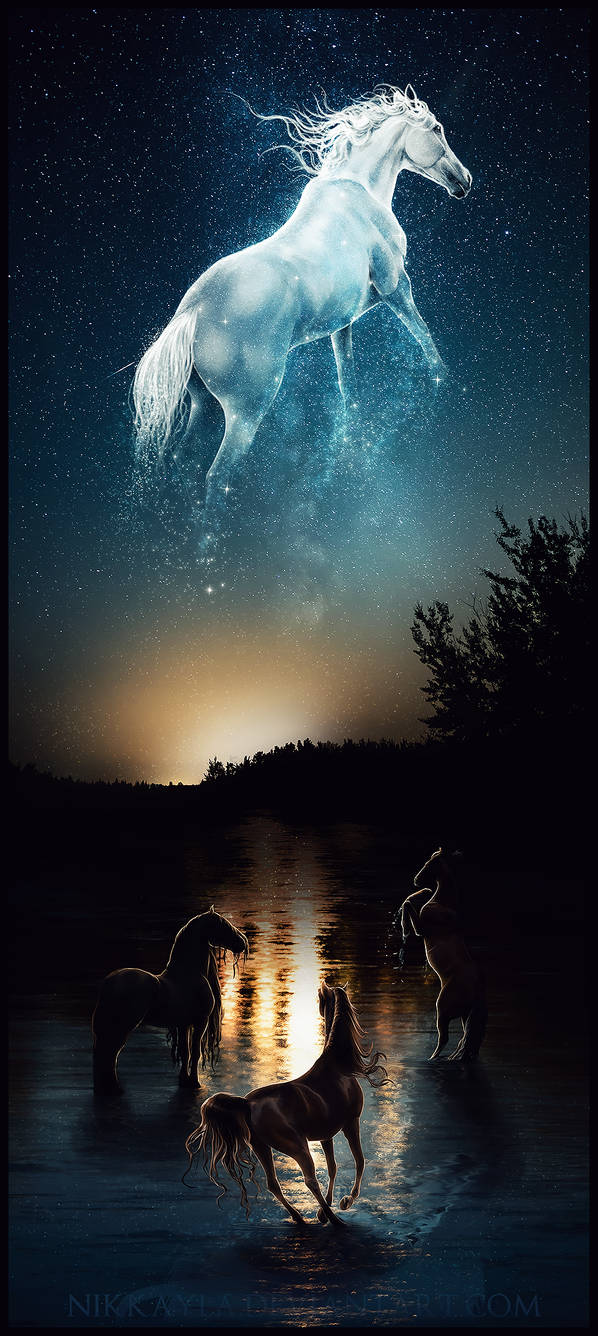 3. What advice do you have for the beginning Photo manipulation artists?

For those who are just beginning and learning, the best thing I can tell anyone is to never stop pushing yourself and your boundaries. When I first started I was limited by technology and programs; I started in Microsoft Photodraw! And a mouse, which I used for a long time until 2006 when I got my first graphics tablet. But whether or not you have a tablet, mice are just as capable and can be learned. I have deep respect for those who use mice.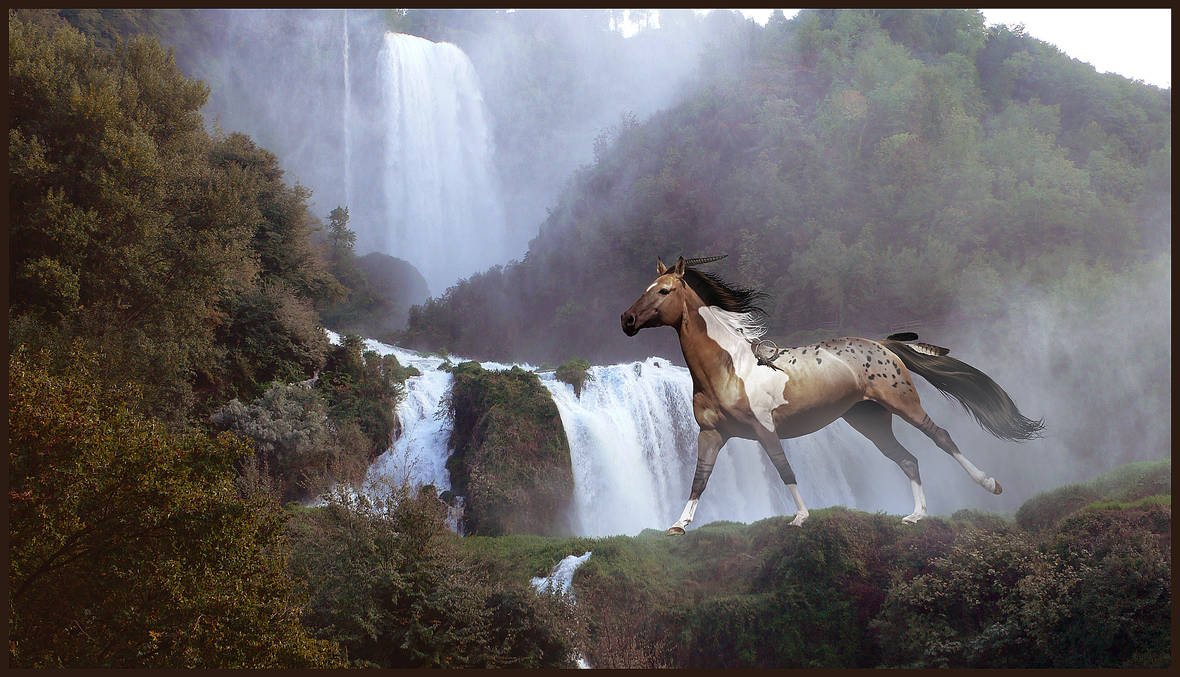 So, never stop pushing your limit! Talent is something that is learned over the years by someone who has the passion to keep on trying, and also take advantage of using tutorials and following those, learning how to adapt to your own style too, and never be afraid to ask someone for help should you need it; so many artists on here have helped me in the past, and I would not be where I am now without them.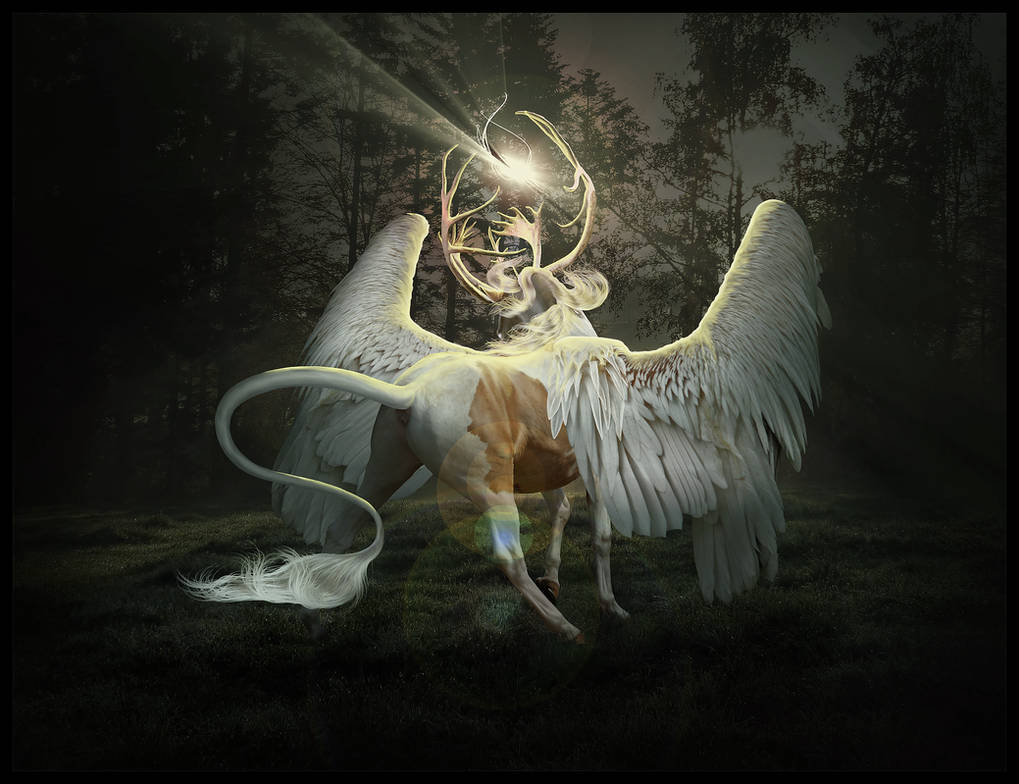 And as always, enjoy what you're doing and when you feel agitated, annoyed, art blocked… step away, take a breath and let it come back to you – it will. Sometimes those moments can be pushed through but I found most of the time to just let it happen, and wait till you feel itch return.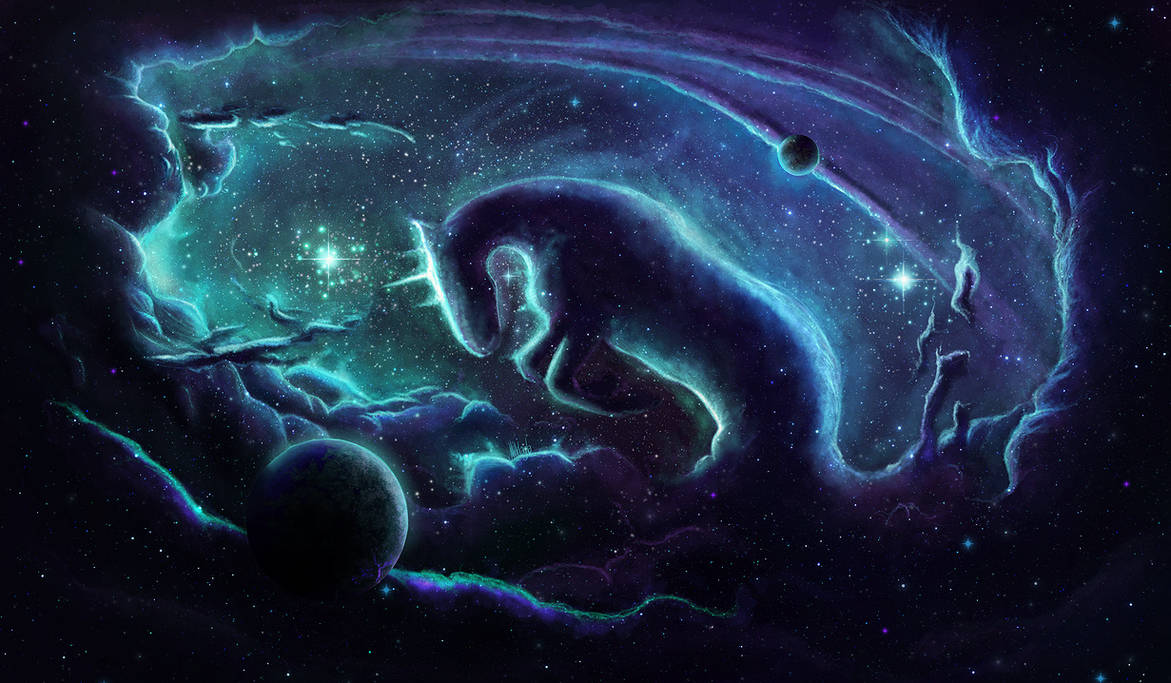 ---
Stocks
Visit
her gallery
and find
some good
stocks.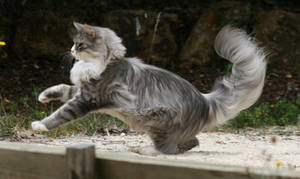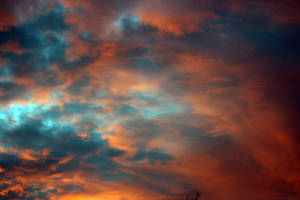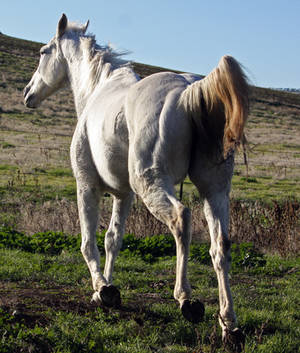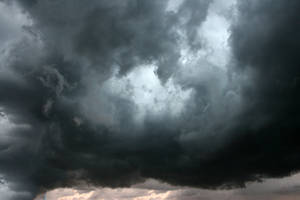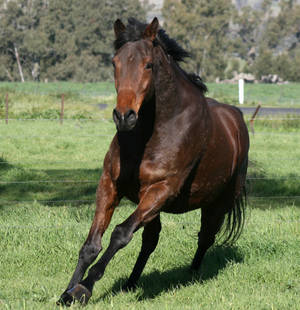 ---
Thank you
Thank you for participating
Nikkayla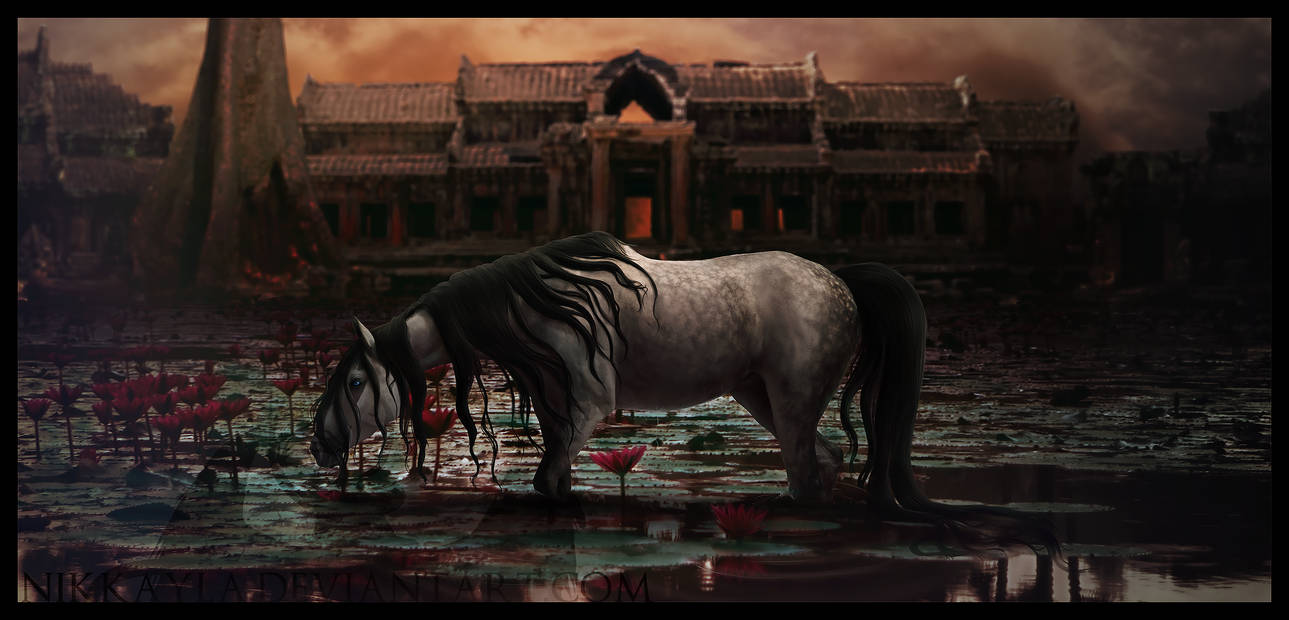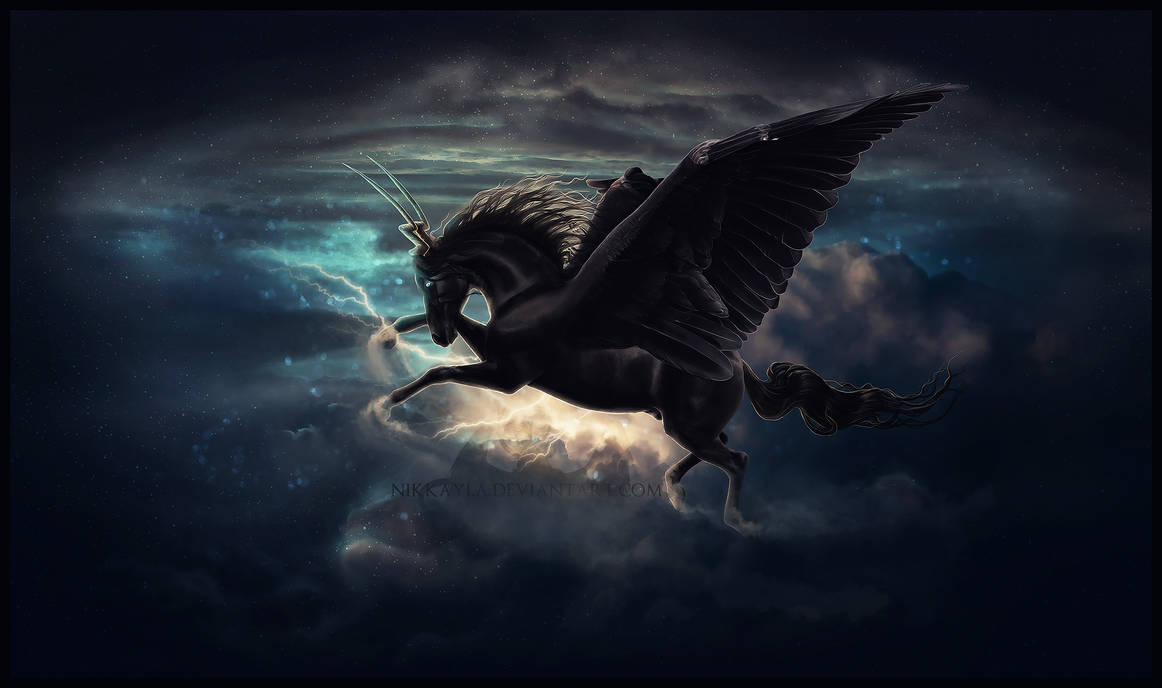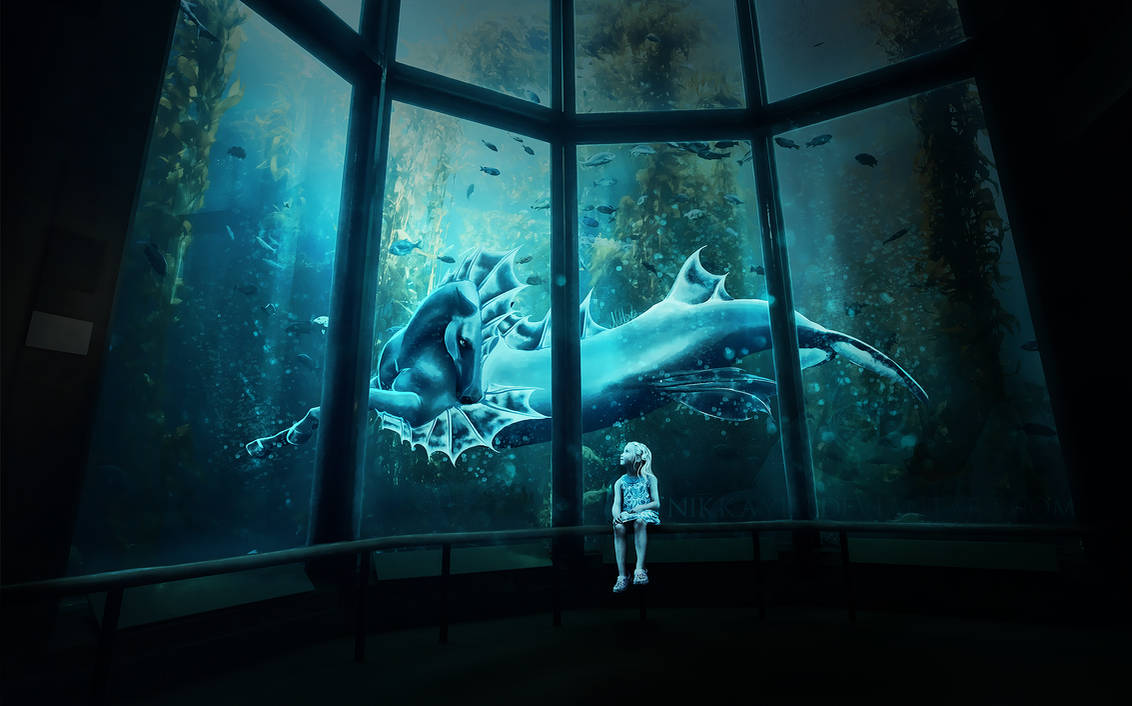 ---
Member of May - Lady Evil Arts
ErikShoemaker
|
Mihaela V
|
Lilia Osipova
|
Anne Wipf
|
Black b-o-x
|
Rowye
---
Thematic Members Feature
Thematic Art Feature #11
---