Description
image for the contest: "We Miss You" Contest - III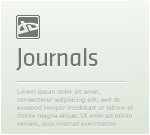 "We Miss You" Contest - IIIWhat is this?"We Miss You" is a yearly contest held by :devPutYourBraveFaceOn: (:iconPutYourBraveFaceOn:) and :devAlligatorr: (:iconAlligatorr:) made for the ones dear to us that passed away. It is a tribute to those who changed our lives in one way or another; it is a message, a way of coping with our loss, of saying thanks and of expressing our deepest feelings through art; it is an unburied or unspoken secret, the song of our hearts, the unseen tear, a piece of our broken soul. It is everything you want it to be, as long as it is related to a dead person or an animal companion. I know that "dead" may seem like a harsh word and we usually t
Model
by

Premade by

and

Flower by

Cemetery by

+ rest is painted +

My Facebook page
....



IMPORTANT ©COPYRIGHT NOTICE TO WESLEY SOUZA
Meu trabalho não pode ser editado nem modificado.
Obrigado !
My work may not be edited or modified.
Thanks !
Image size
600x602px 207.04 KB
Shutter Speed
10/400 second
Date Taken
Sep 27, 2008, 2:04:19 PM






Overall





Vision





Originality





Technique





Impact
i really like this with the pose and everything but what happend to his clothes?
the pose and the place he is at shows how sad he is. the rose shows a lot of how much he loved the person, but why is he in a tank and his underwear? i like it but why does he not have clothes? i like i like it but i just want to know why he is in his underwear.
plz try to tell your audiance why he is in his underwear so we can understand..
sorry for the hard critique but seriously why is he in his underwear?