Description
my entry for Living After Midnight - Halloween contest!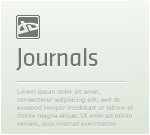 Living After Midnight - Halloween contest! OPEN- Shadowness -  Tutorials - Facebook fan -  Thumblr - My Daily Deviations - Resources RULES
  
:iconsupernatural-art: :iconhighqualityart: :iconpsychoartistunited:

DEADLINE
from 26th September to 31th October

Living after midnight
Come with us and you will see
This, our town of Halloween
Pumpkins scream in the dead of night
Trick or treat till the neighbors gonna die of fright
I am the one hiding under your bed
I am the one hiding under yours stairs
I am the clown with the tear-away face
Here in a flash and gone without a trace
I am the wind blowing through your hair
That's our job, but we're no
Collaboration With Jorge Remmy


Model by kuoma-stock


Pumpkin by pinkshadoww

and AshenSorrow


Cat by annequins-stock

and pinkshadoww


Sky and Moon by fune stock


Trees by dani owergoor [danystocks]


Bat Brushes by The-strawberry-tree


Tombstone by jinxmim

and FairieGoodMother

my group

Please donate me points >



My Facebook page
....



IMPORTANT ©COPYRIGHT NOTICE TO WESLEY SOUZA
Meu trabalho não pode ser editado nem modificado.
Obrigado !
My work may not be edited or modified.
Thanks !
Image details
Image size
800x856px 1.09 MB