Important: taking college classes but I'm still taking requests
I am offering requests so if you got a proposition don't be shy ask away, I am limited to do 5 only. (Limit 1 per user)
what I am able to do:
What needs practice (will attempt):

Will not do:

once you have the idea of what you want to draw send me a note. Be in mind that once finished please accept the art the way it is drawn.
I do video game characters, comic, and cartoons

1.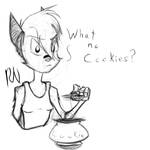 for


2.for


3.
4.
5.