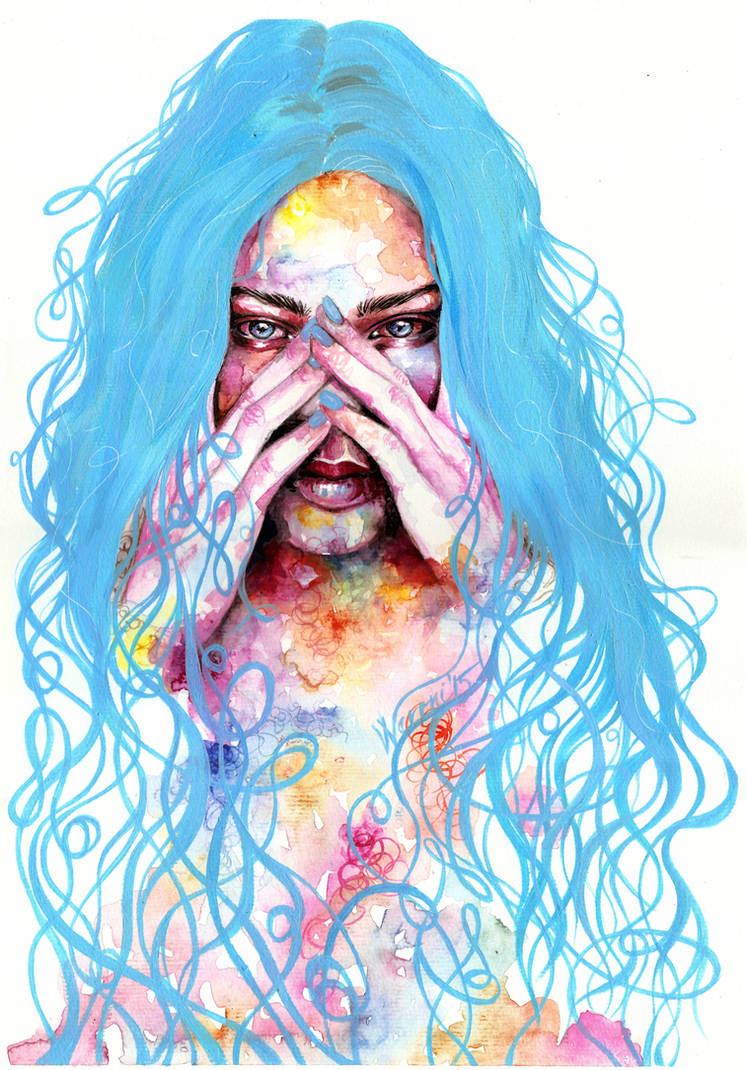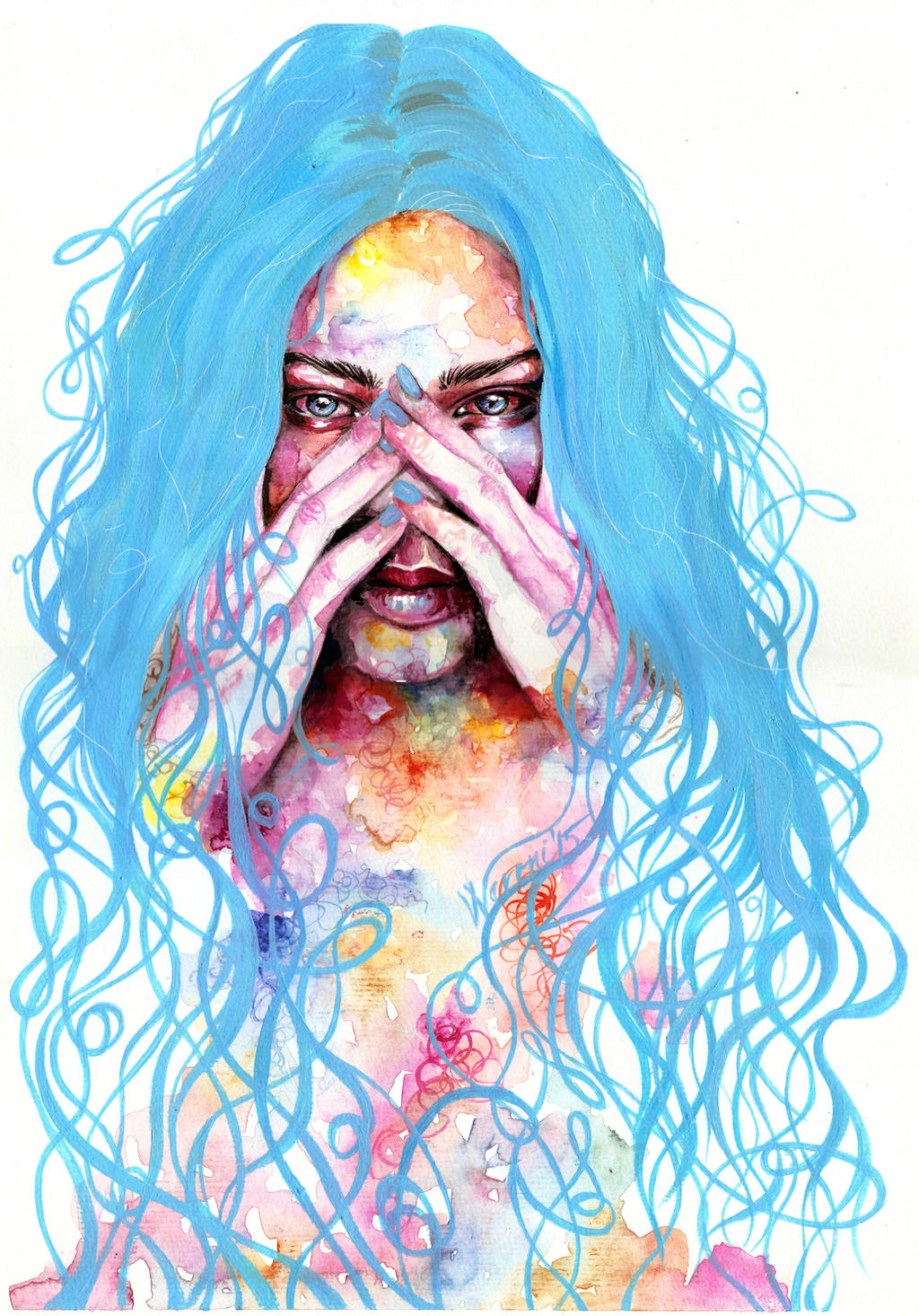 Watercolors and acrylics.
My newest painting, hope you like it

Here are also some of my other sites you can visit, I usually post some of my WIPs and sketches on instagram/tumblr/twitter, whichever you prefer

www.etsy.com/shop/weroniart

society6.com/weroni
weroniart.storenvy.com/
instagram.com/wer0ni
wer0ni.tumblr.com/

-----------------------------------------------------------------------------

Your work immediately draw my attention in the newest-section and I am really glad I stumbled over your galllery

The color scheme you chose for this work is outstanding compared to what I see everyday on deviantart. I also like how your style is both a little messy, but also beautifully aligned with a lovely use of darkness in the right places. It seems like you naturally chose the right colors in this piece.
Again, I think the way you did the blue hair in connection with the swirly skin is something I have never seen before here on DA.
Thank you for sharing this amazing piece with us

~Isabelle
The Artist thought this was FAIR
17 out of 17 deviants thought this was fair.