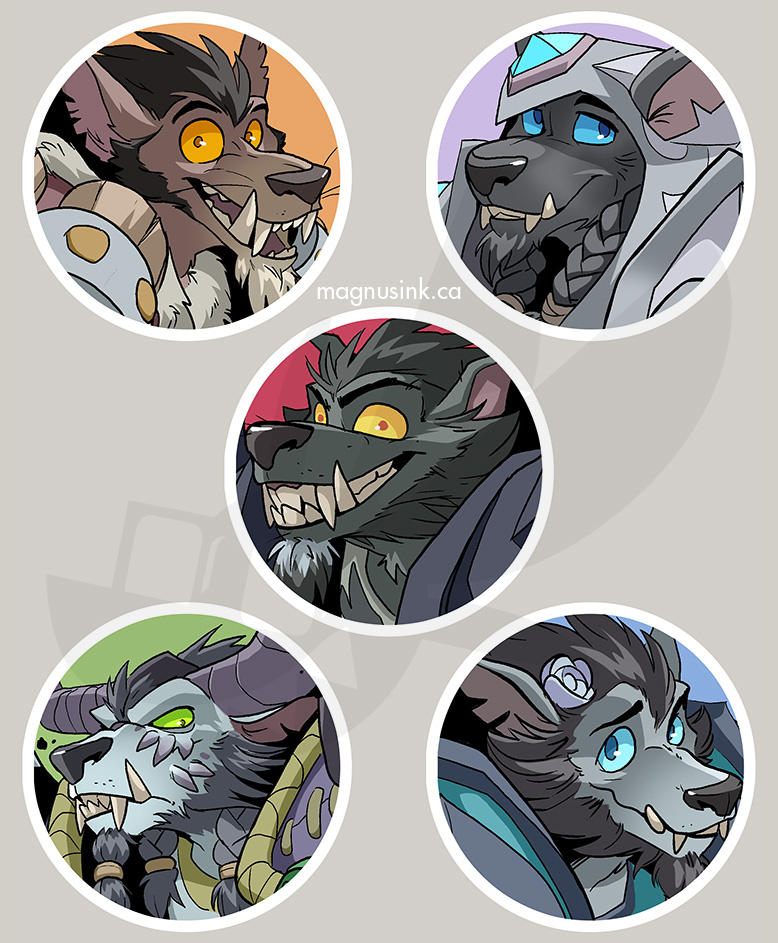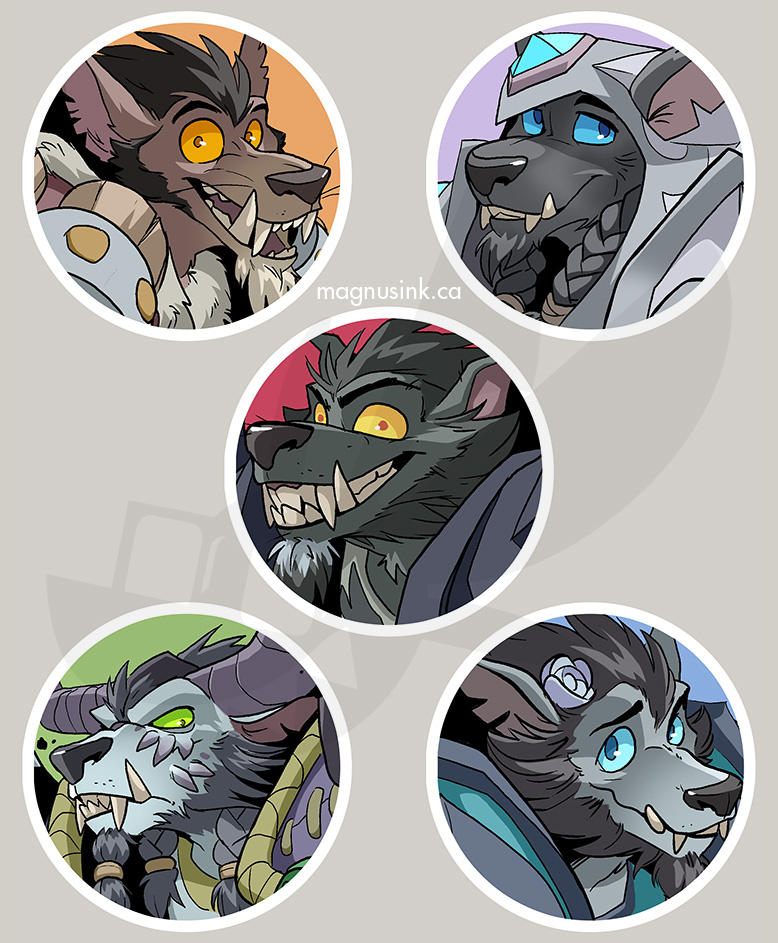 Watch
Some icons for my guildies to use in our Slack and Discord channels.


wait.. is your entire guild all worgen?
Reply

Yes! And we all have R___moon names
Reply

oh my gosh, I'm not sure whether I should be congratulating you on somehow managing to recruit like-minded people with similar name scheme, or to pity your guild's strength considering you're missing out on 2 of the most powerful classes (paladins and Monks)
Reply

Erhm. We probably don't play in the way you're assuming we do. We're only the five of us and we play these characters together once a week. We're not progression anything, we're just for fun. You can keep your pity?
Reply

Hunter, priest, warrior, warlock, mage?
Reply

Close!

Druid, Priest
Warrior
Warlock, Deathknight!
Reply

Not sure if I love the timid bottom right one or the happy top left one more. <3
Reply