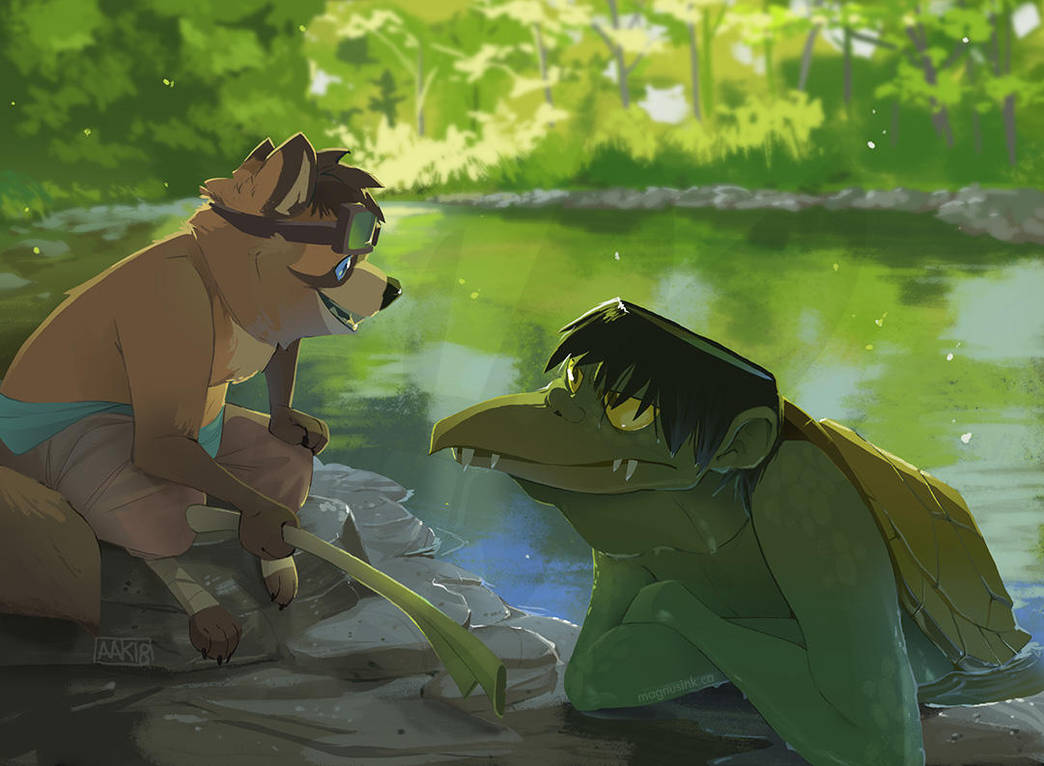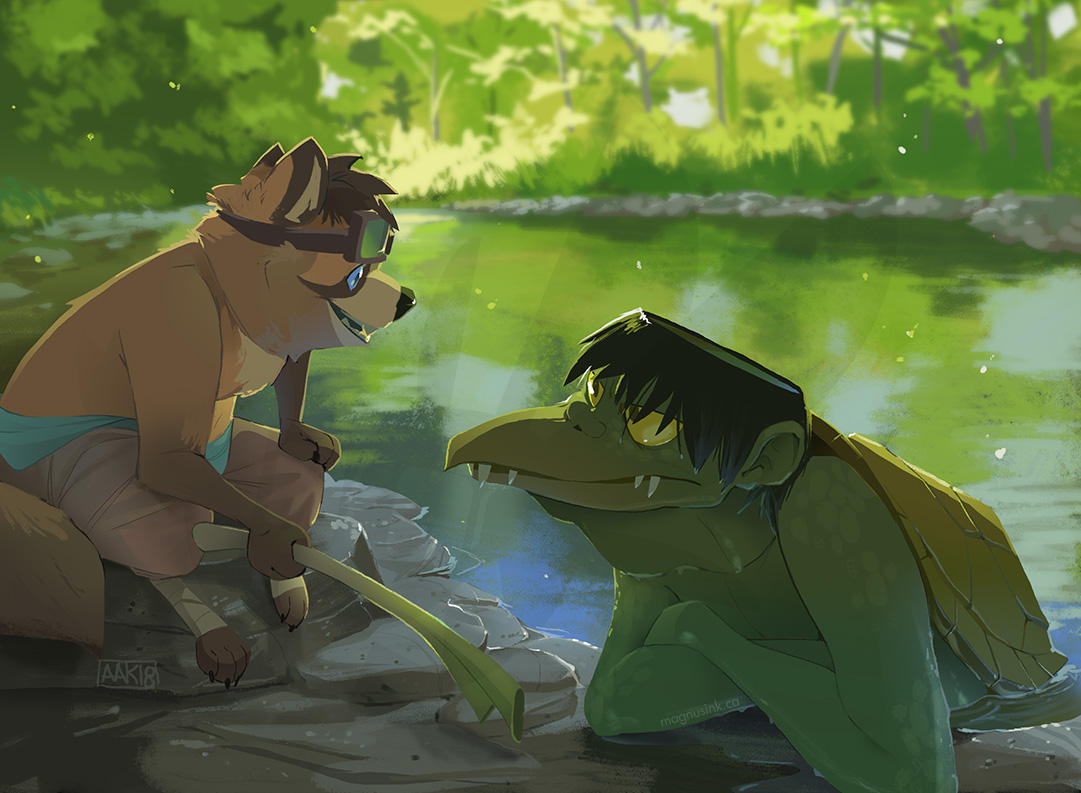 Watch

Available as Art Prints and more
Timelapse Recording
-----------------------------------------------------------------
They're debating whether or not leeks or cucumbers are the superior vegetable.
My kappa Bakketama, and
AeroSocks
' tanuki Roku!

Reply

I just love this Bakketama

!
Reply

but but... cucumbers are fruits
Reply

That is the weirdest piece of c
elery I
have ever seen.
Reply

Wow, this is looking really good

Reply

Aaaa that tanuki is adorable :3c It's all really rad though!
Reply

Bakketama looks amazing. : )
Reply

Leeks are obviously the superior vegetable! They taste sooo good :3 Really nice art. Gorgeous lighting, cute style, and an excellent use of colour.
Reply