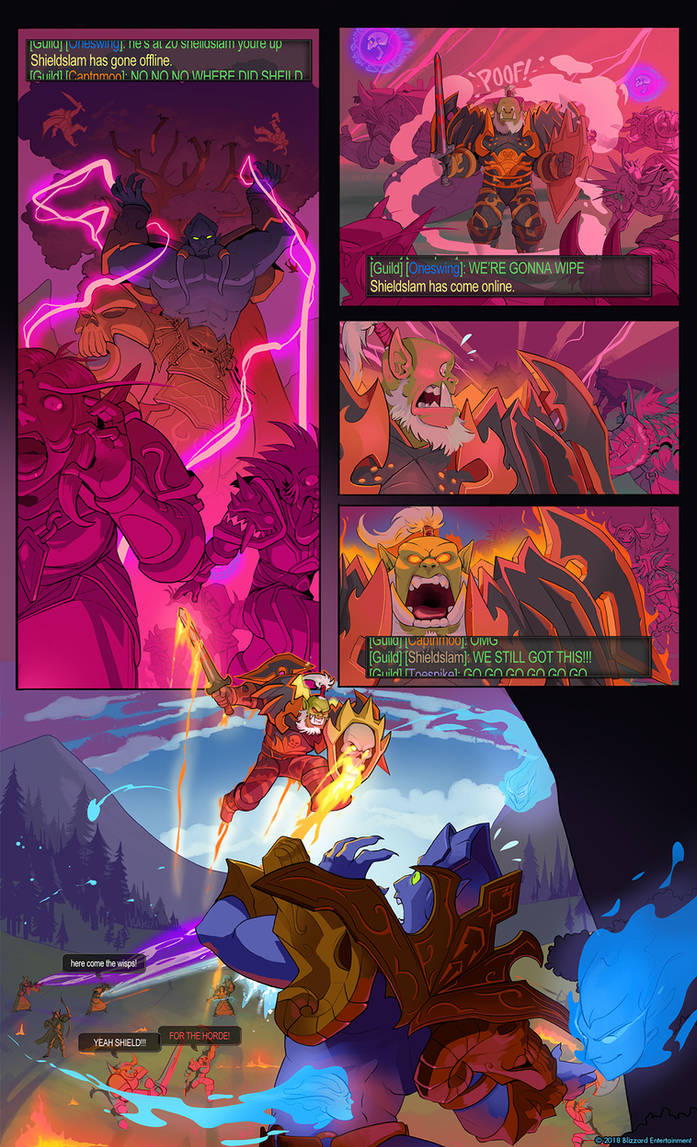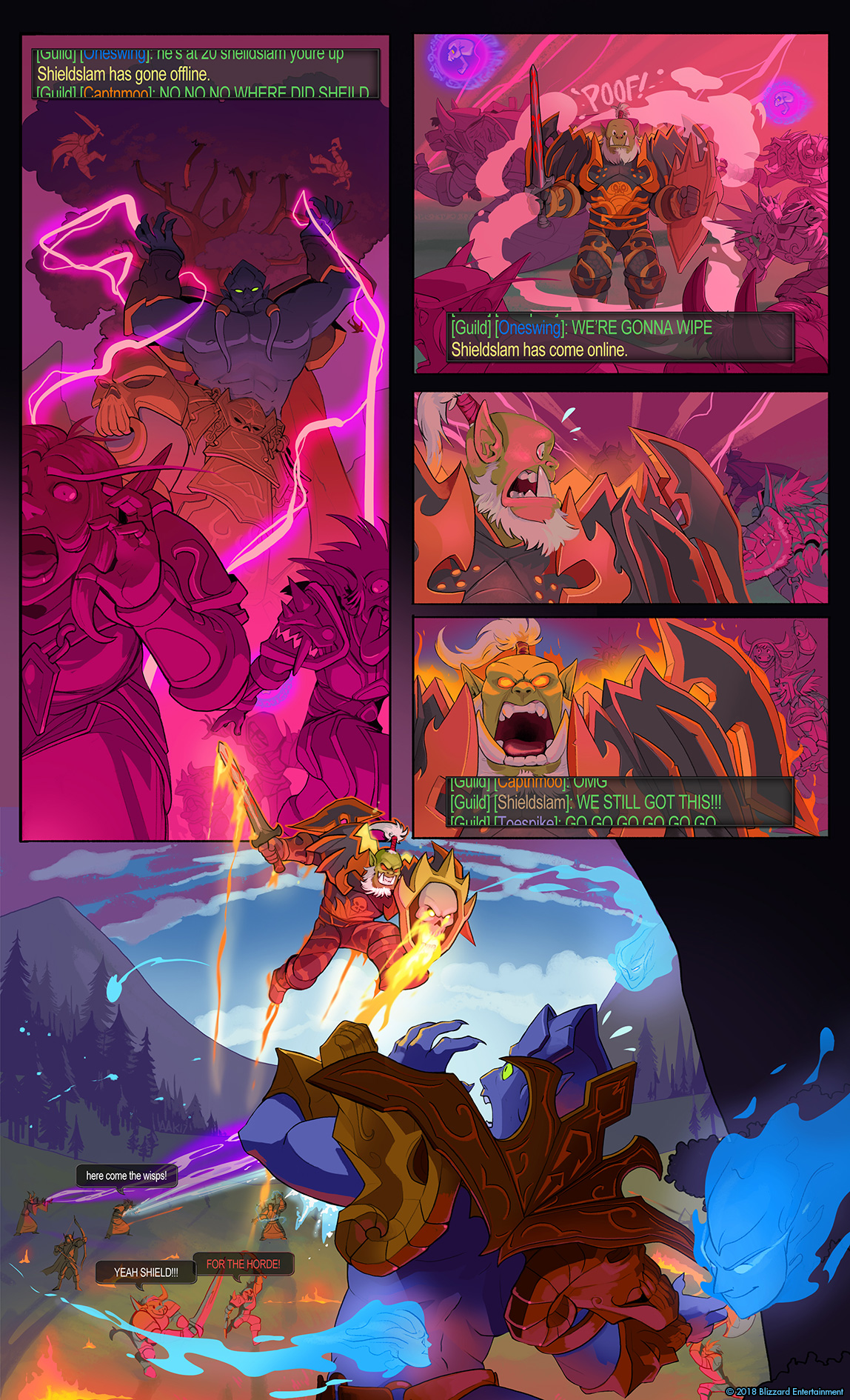 Watch
Anniversary player-story turned comic I was lucky enough to illustrate for the Warcraft 13th anniversary!
"Going for the first kill of Archimonde in Mount Hyjal...I disconnect. I hear everyone in Vent panic. I get back on RIGHT on time to break the fear and use Tears of Elune. We got our first kill and I got my tier piece." - Onnik
worldofwarcraft.com/en-us/news…
Very grateful for the opportunity, thanks Blizzard!

Reply

I love Archimonde's "oh noes!" Expression..

Okay need to consider paying a visit to Hellfire Citadel
. See about choking him a la Homer Simpson.
Reply

Sadly, this is reminiscent of my guild's first Archimonde kill, lol..
Reply

Reply

Love the colors, love the humor, love everything here!
Reply

I just fecking love all of those expressions!
Reply

The "poof" scene made my day

Reply

This is wonderfully awesome and epic!
Reply