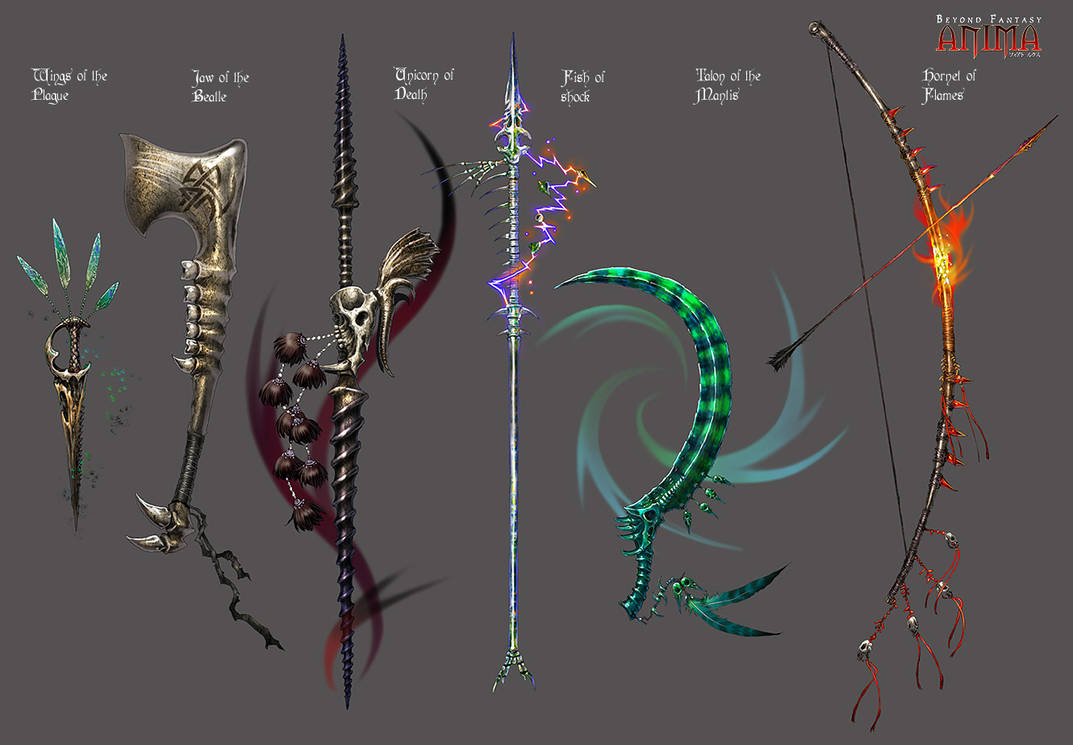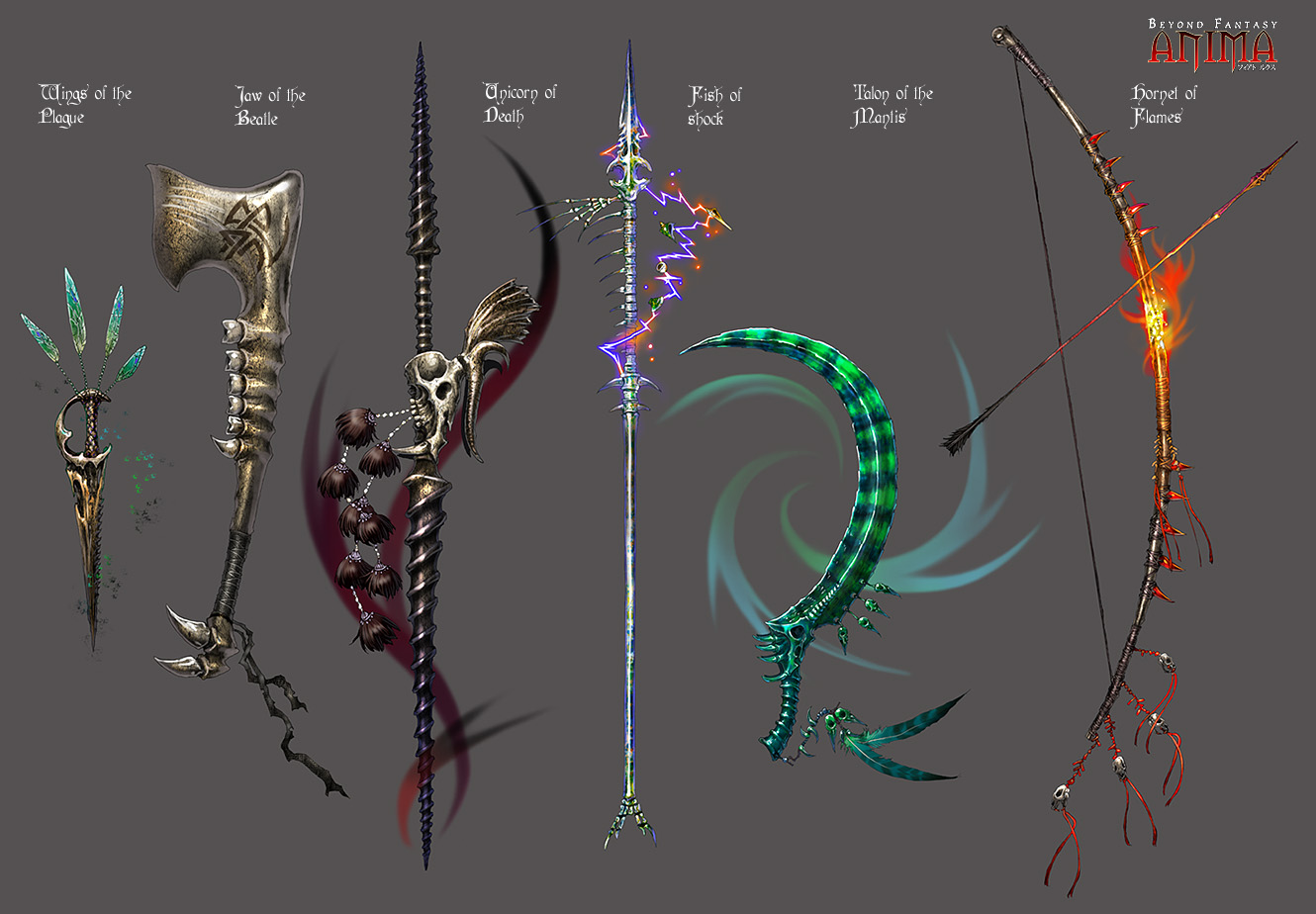 Watch
This set was interesting to work with.
At first i just wanted weapons that had skulls or bones as decorations but when i sat down and started the final sketches. I had decided to make the entire weapon out of bone or claws. some strings and clothes are used, but the point is, no metal.
eh hm, the following points are not neccessarily that of Anima studio, just my personal thoughts while creating these weapons. (god i had wanted to say something like this.

)
In concept these weapons are magically and/or chemically fortified so that with the right strength, they can cut or pierce armor.
Anyways..damn, this thing is gonna be long...but i feel like explaining them a bit, mostly cuz i spend time on them, hehe
Wings of the Plague: made from the skull of a large, Stork like bird. it sheds poison dusts.
Jaw of the beatle: made from a jaw bone of a large monster . this weapon has an Earth Elemental attribute.
Unicorn of Death: Made from two horns found on a unicorn type monster. The skull near the grip is of a different monster. It has death element attributes.
Fish of Shock: the pole is from a piece of whale bone, the spear head is a skull of the fish. they are really small on this, but on the right side of the spear, there s a few shells, connected by lightning. =]
Talon of the Mantis: Made from a talon found on the same monster as the "Jaw of the Beatle". The entire thing is carved out from the same talon, the little skull on it is just decoration, its not a real skull of any creature.
Hornet of Flames: Made from a rib bone of a fire breathing, dragon-type monster. The fire never goes out on that bow. The user would have to use a gauntlet made from the same bones, or he will get his hand burnt. I think i will design that gauntlet next time. hehe

whew. i wonder how many people will read this whole thing...

animarpg.com.
or
[link]