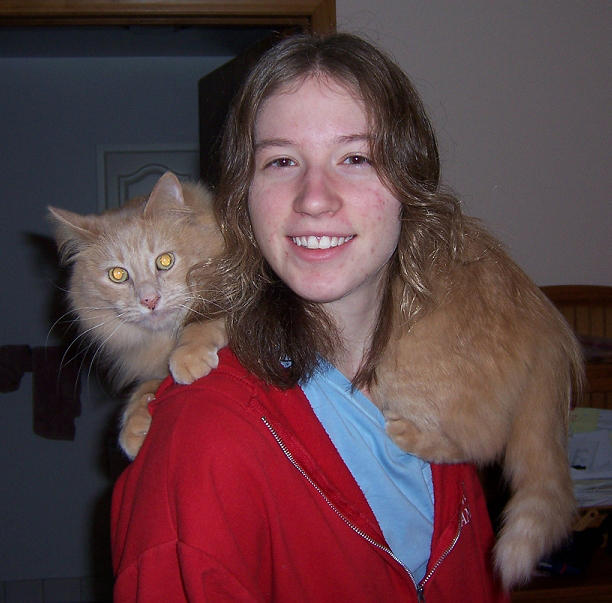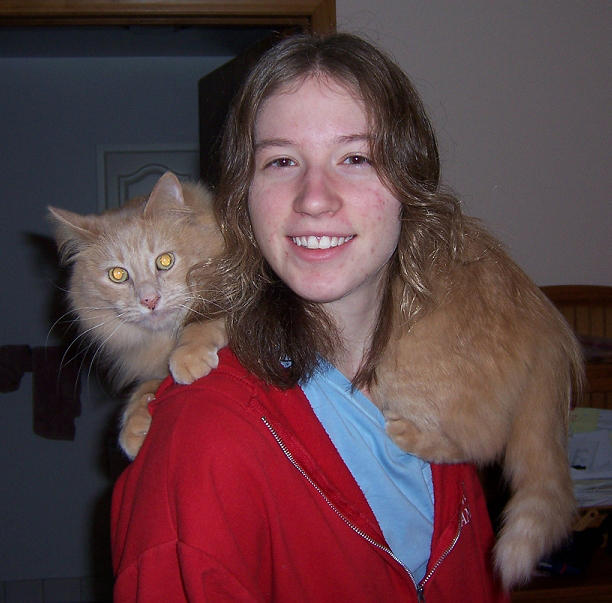 Watch
My cat in his favorite spot. He likes the height and the close proximity to his person. He also has a tendency to gnaw on my scalp for reasons unknown (my suspicion is that he likes the taste of chlorine -- he did it most during swim season).

This would work better if he had a better sense of balance and less bulk to manuever, but we manage. He isn't fat, he's just a large cat. And very very fuzzy -- he makes a wonderfully warm scarf, if a bit heavy. I'll let him ride around all day in the winter, but to his great disappointment he only gets a few minutes at a time in the summer.

On a side note, this does wonders for building up your neck muscles, as well as numbing your scalp. Don't try it if you have a low pain tolerance though...