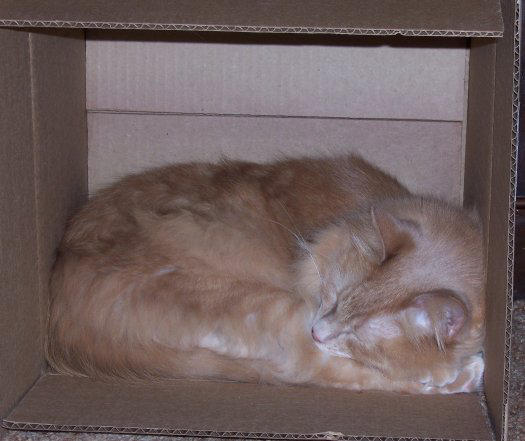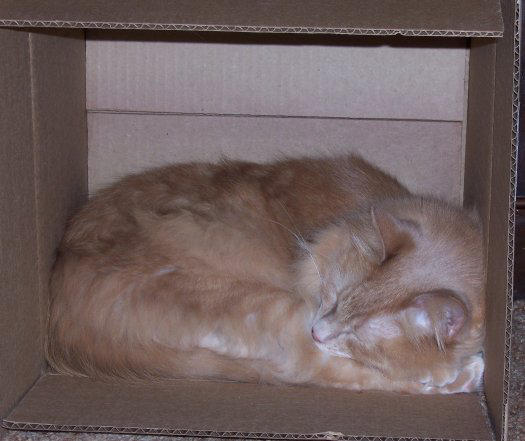 Watch
Something like a Cat in a Hat, but he likes boxes better. ^_^

-------------
Quick shot in passing.
Date: Mar. 8

Reply

How cute.

Reply

thats so awesomee...now i want a box...lol
Reply

Check at the back door of your local stores -- or just order something of decent size online, and wait for it to arrive.

Reply

OMG. D8 It....It looks just like my cat, Lenny! X3 He loves boxes, too.
Reply

I've noticed that most cats like boxes, in one way or another. I think it's a species trait. lol
Reply

^__^ It is. My aunt has a book called 'Why Cats Do That'. It was neat. It says they like the security of it or something like that. My kitty likes to hide in the laundry basket sometimes, too. XD
Reply